Catherine Tate's Nan, BBC One |

reviews, news & interviews
Catherine Tate's Nan, BBC One
Catherine Tate's Nan, BBC One
Sweary old curmudgeon returns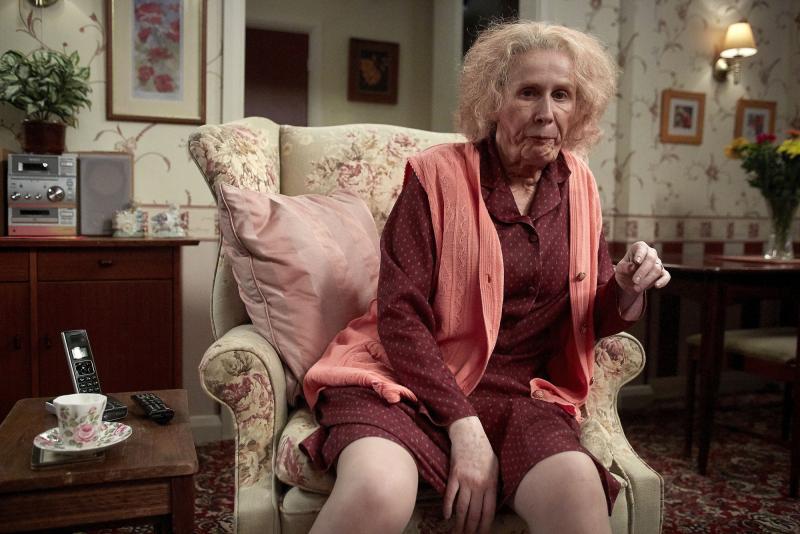 Catherine Tate's creation Nan reminds us all of some game old bird we have known
Everyone knows a Nan – whether their own grandmother, someone else's, or maybe an elderly woman you see on the bus rudely (but rightly) telling youngsters they shouldn't be sitting when she has to stand.
My grandmothers were nothing like the foul-mouthed curmudgeon that Catherine Tate has so vividly created, but the version of her I knew was a childhood neighbour; like Tate's character, dear old Mrs J would be perfectly nice to someone's face but when they left the room she would spit out: "Never liked him/her."
That Nan taps into some personal connection for many of us is a large part of her appeal – and, to be honest, hearing an old woman swearing still has a wonderful shock effect for many. In the first of a two-part special, Tate and co-writers Brett Goldstein and Dan Swimer kept the sweariness to a minimum to give it maximum effect, but there was a noticeable sense of anticipation from the studio audience when Nan finally said her catchphrase, "What a fucking liberty!"
It was a bit too late to be experimenting with her sexuality at her age
In Nanger Management, Nan had been sent on an anger management course after she got into a tussle with a blind charity collector, and was given an ankle bracelet courtesy of the magistrates' court, with the threat of jail if she didn't attend. Nan was having none of that prison malarky; as she explained to long-suffering grandson Jamie (Mathew Horne, an excellent straight man), forget Orange Is the New Black, it was a bit too late to be experimenting with her sexuality at her age.
Nan proceeded to insult everyone at the anger management course and pushed its leader Mr Fanée (Warwick Davis) almost to the point of a nervous breakdown, while also causing extra marital strife for Goldstein and Niky Wardley's warring couple as she wandered into their counselling session by mistake. We learnt that Nan was a bit of a goer in her younger years; her husband died of a heart attack when he found her in bed with his brother.
Nan first appeared as part of a multi-character sketch show, and last night she looked a little underpowered and overstretched carrying the whole half hour – beyond the delicious sweariness there's not a lot of substance, and there was a sense of a well running dry as she goaded Jamie about his new job at the zoo (cue predictably coarse references to elephants' mating habits) and a weak running gag about her annoying neighbour. The show itself could have done with a bit more zip under Geoff Posner's direction.
But Nan is a brilliantly observed character, a game old bird who comes out with an occasional cracker - although Mrs J might have given her a run for her money.