Edinburgh Fringe 2017 reviews: Pike St / Box Clever / Sugar Baby |

reviews, news & interviews
Edinburgh Fringe 2017 reviews: Pike St / Box Clever / Sugar Baby
Edinburgh Fringe 2017 reviews: Pike St / Box Clever / Sugar Baby
Comedy, tragedy and a whole lot more at Paines Plough's pop-up Roundabout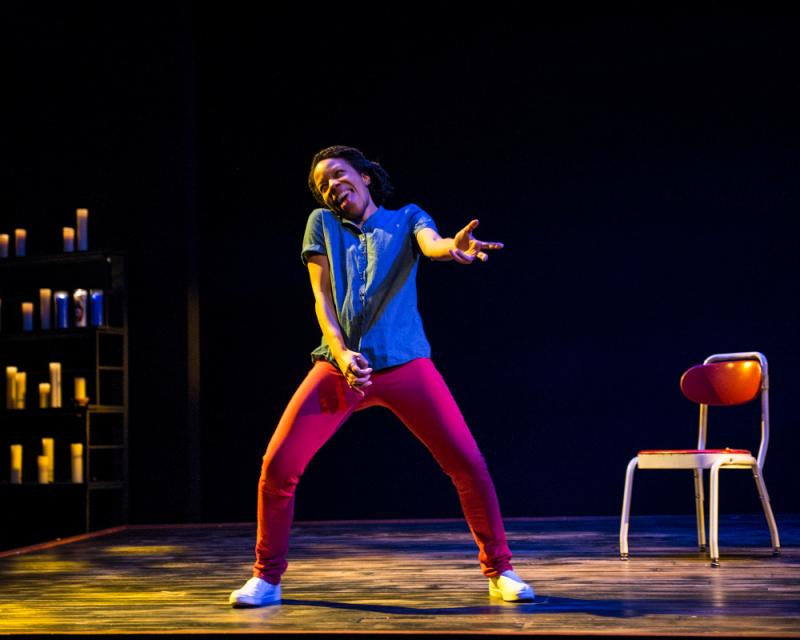 Nilaja Sun: near-miraculous as a panoply of memorable New Yorkers in her own tragi-comic Pike St
London-based theatre company Paines Plough's pop-up touring venue Roundabout has been a regular Edinburgh Fringe fixture for the past four years, nestled in nicely among the redeveloped veterinary buildings of Summerhall. And it's been home to some of the Fringe's most exciting new writing, too, both from Paines Plough itself and visiting companies. Pike St is a near-miraculous solo show featuring a tour-de-force performance by New Yorker Nilaja Sun, who also wrote its very funny and very moving text. Miraculous (or near miraculous at least) not only because of Sun's uncanny, chameleon-like turns as seemingly endless members of a Lower East Side community – a Puerto Rican mother caring for her sick daughter; a swaggering war veteran returning from Afghanistan; a confused, elderly Jewish neighbour. Miraculous, too, for the deft way Sun manages to combine the panoply of characters' intersecting storylines, building to a movingly chaotic climax as a hurricane approaches New York. Some of her characterisation might border on the stereotypical – the foul-mouthed Jewish grandmother in particular. But it's all so sharply observed and carried off with such a warm heart that you hardly notice. Go for a timely reminder of the crucial importance of community – and to see a sensational performer in full flight.
Pike St at Roundabout at Summerhall until 27 August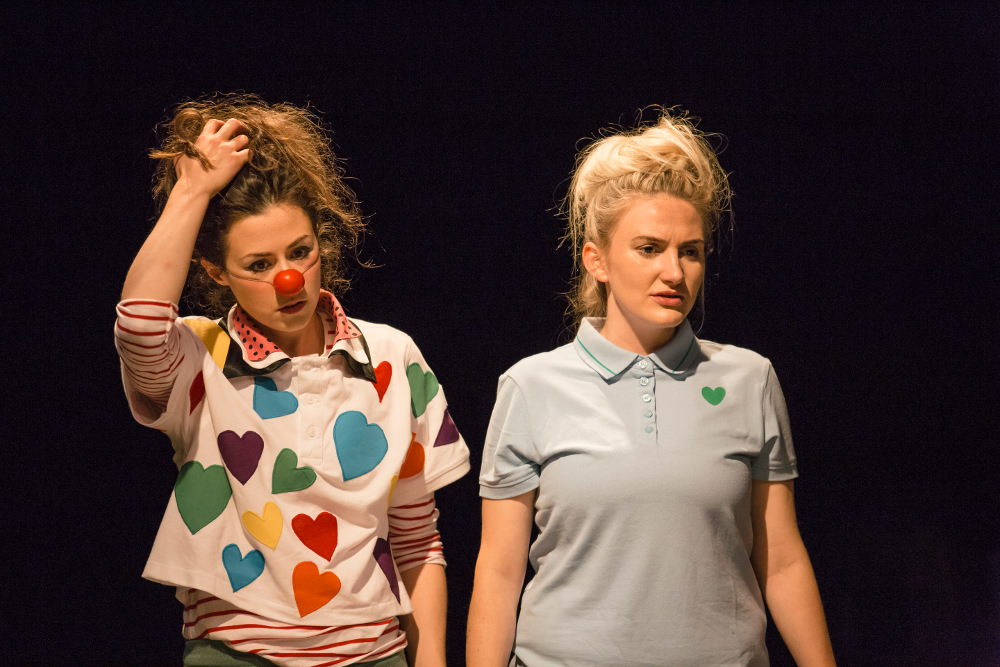 Box Clever ★★★

Comedy and tragedy nestle together, although not always convincingly, in London theatre company nabokov's hugely ambitious Box Clever, a work of ferocious honesty and seething anger written by Monsay Whitney (pictured above right), who also stars. She plays single mum Marnie, sucked into a bewilderingly bureaucratic social care system with her four-year-old daughter Autumn, following a bust-up with loser boyfriend Liam. She's found a room in a squalid women-only refuge, but there her problems just get worse – and then, following an encounter with disturbed child Damian, much worse. Whitney gives a magnificent performance, at once bristling with lippy bravado (and a nice line in acid put-downs) but achingly vulnerable, too. She's joined by clown-dressed Avi Simmons (pictured above, left) as a cast of supporting characters – most memorably the painfully patronising social worker Fifi. But it's in this relationship that things fall down – the clown/straight guy conceit is no doubt intended to point up the laughable, farcical nature of Marnie's predicament and the seemingly deranged forces massed against her, but at times it serves instead simply to generate laughs, which rather fight against or even dilute the show's more serious messages. Director Stef O'Driscoll keeps things moving brilliantly, but never quite successfully finds a middle ground between high, sometimes slapstick comedy and deep desperation. It's a powerful show, nonetheless, and shines a bright spotlight on issues and characters seldom tackled at the Fringe.
Box Clever at Roundabout at Summerhall until 27 August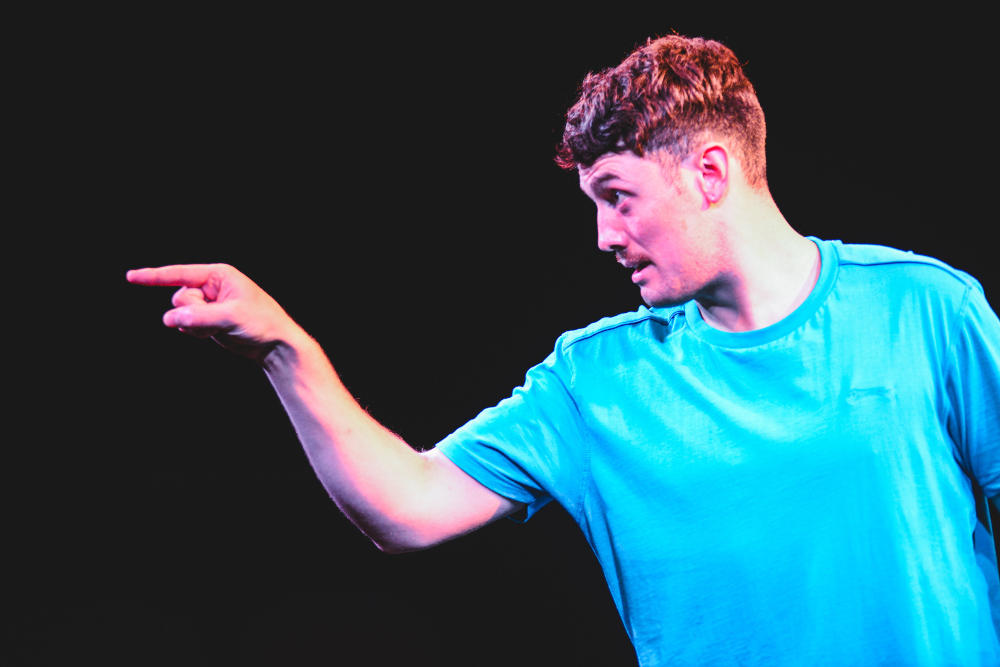 Sugar Baby ★★★

Marc is a small-time, soft-hearted drug dealer in Cardiff who grows cannabis in a greenhouse behind fake tomato plants. He aims to clear his dad's £6,000 debt with local loan shark Oggy, but then runs into the object of his unrequited schoolboy affections. Covering murder, family secrets and even a talking seal, Alan Harris's hectic solo show, staged by Welsh company Dirty Protest, seems to share Box Clever's desire to find high comedy in even the darkest of situations. Harris's jokes are far broader and more immediate, however – and they come thick and fast, too. But what really drives the show relentlessly forward is the astonishing, crackling energy of actor Alex Griffin-Griffiths (pictured above), who darts across Roundabout's small stage restlessly and bombards us with his seemingly unfiltered thoughts as the damaged Marc, all accelerating towards some kind of warped epiphany – even if the show's ending feels a bit too convenient. Nevertheless, Sugar Baby is a thoroughly entertaining, provocative hour of theatre.
Go for a timely reminder of the crucial importance of community - and to see a sensational performer in full flight
Explore topics
Share this article