Albion, Almeida Theatre review - more rewarding and resonant than ever |

reviews, news & interviews
Albion, Almeida Theatre review - more rewarding and resonant than ever
Albion, Almeida Theatre review - more rewarding and resonant than ever
Mike Bartlett's play has deepened in accordance with our divisive times
Thursday, 06 February 2020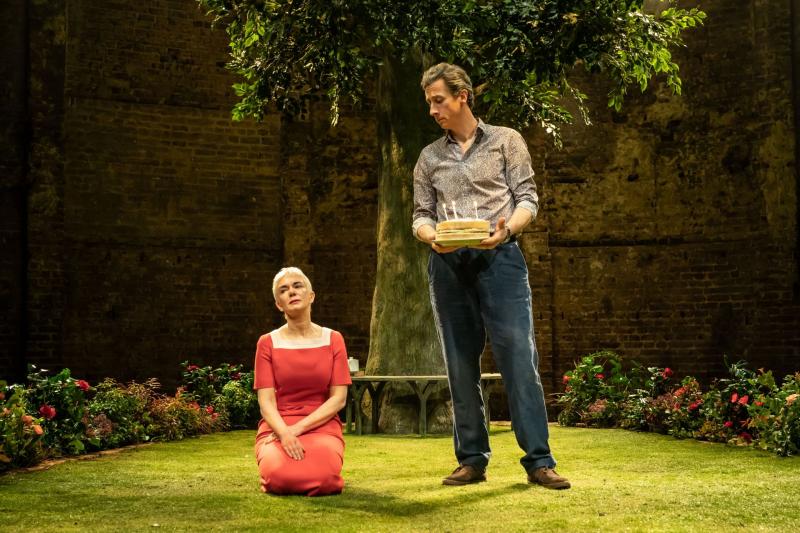 Dividing day: Victoria Hamilton and Nicholas Rowe in 'Albion'
It's not been three years since Albion premiered at the Almeida Theatre, since which time Brexit has happened and, not without coincidence, Mike Bartlett's time-specific play is beginning to look like one for the ages. Set amongst a community in physical and psychic limbo, Bartlett takes the pulse of a people, and a nation, at odds with themselves.
But whereas a lesser writer might opt for a harangue, Bartlett's tone (and the play's four-act structure, too) owes not a little to
Chekhov
, albeit here inflected with occasional dollops of
Arcadia
as befits a play set in a vast expanse of garden that turns out not to be anyone's hoped-for Eden.
Spanning nine months and countless shifts in mood, the play begins, much as does The Cherry Orchard, with an Oxfordshire household aflutter with anticipation. A noted businesswoman called Audrey Walters (Victoria Hamilton, pictured below) has bought a house she used to visit she was young and has returned to in middle age for rural balm. Peppery to a fault largely to paper over abiding grief, Audrey is eager to up sticks from London and start afresh, not least in an attempt to salve the lasting wound left by the death several years before of her son James, a soldier who has left behind a grieving partner, Anna (Angel Coulby), who is herself nursing anguish of near-operatic proportions. (Her outpouring of emotion somewhat grandiloquently ends the first half.)
Bartlett, like the Russian master before him, knows how to assemble a motley crew and folds into the mix a neat amalgam of visitors and locals, English and foreign, that includes Audrey's long-ago chum Katherine (Helen Schlesinger), now a successful writer, and one of her acolytes. That last-named character is a local handiman called Gabriel, who nurses authorial ambitions of his own; the part allows Dónal Finn to mount a winning charm offensive much as Luke Thallon, since graduated to the now-previewing Leopoldstadt, did so memorably first time around. When he projects near the end a future most likely given over to serving coffee or, with luck, managing those who do, it's as if a fresh strand of disappointment has been located within a play alert to life's numerous defeats.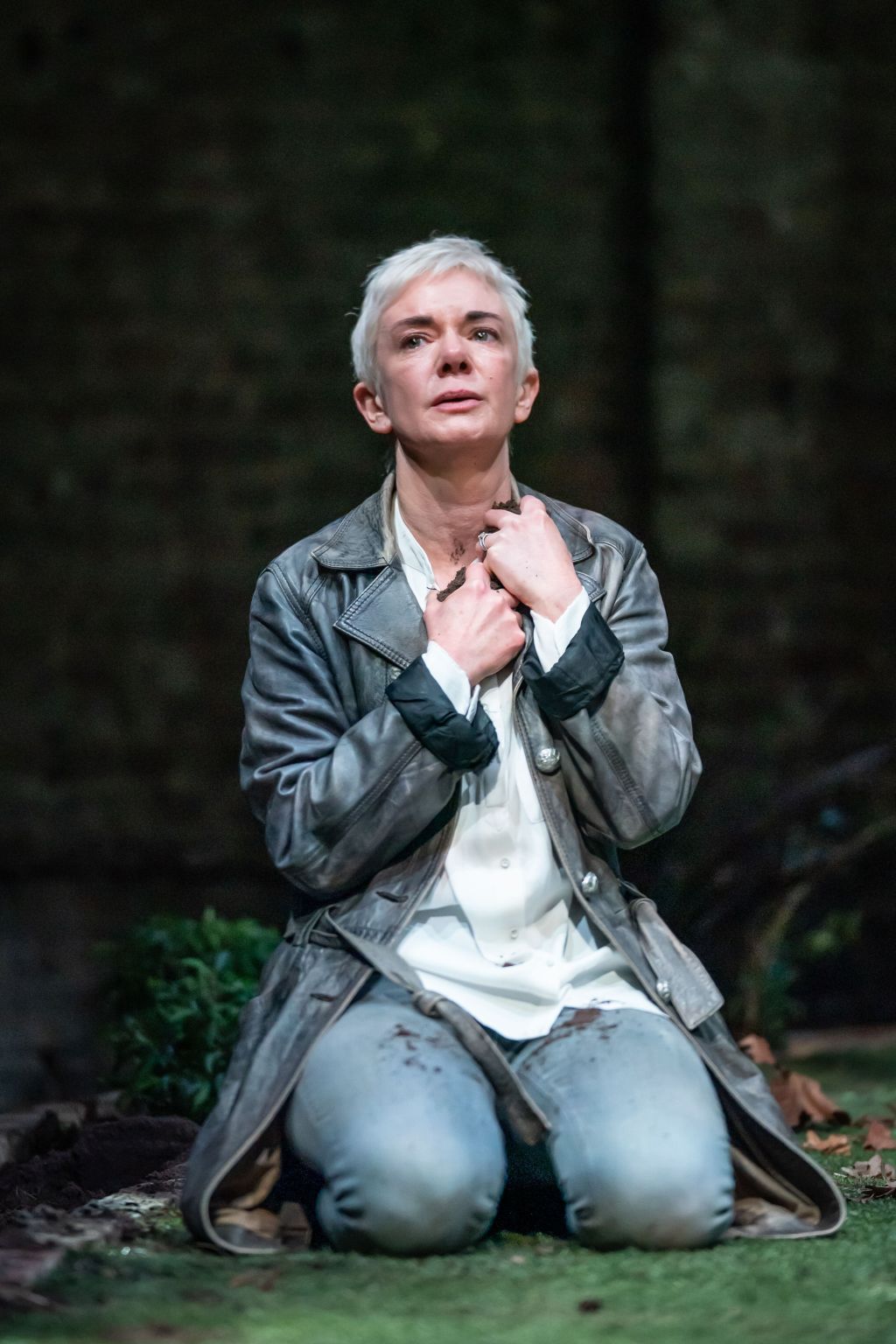 Audrey's own family includes a proud layabout of a husband, a part winningly reprised by Nicholas Rowe, and a resentful Cambridge-educated daughter, Zara (Daisy Edgar-Jones), who drifts into the one relatonship in the play that stretches credibility, no matter how beautifully it is enacted by both participants. (Shame all that education didn't scrub out Zara's capacity for starting a sentence, "James and her".) Onlookers to the simmering cauldron of domestic angst include a husband-and-wife team of household retainers, each one battling a separate illness: the wife remains a gift of a part in the droll hands of Margot Leicester, who can bring down the house with the single word "hello". Lingering visibly as a domestic replacement where needed is a Polish cleaner (a no-nonsense Edyta Budnik) who clearly has doubts about the divided England she inhabits and is planning a life back home with her husband, but not before she makes plain a mind for business not that far removed from that of her employer - just with fewer zeroes to show (so far, anyway) for her ambition.
Will Audrey find the peace she seeks in the tellingly named "Red Garden", a (metaphorically) blood-stained space thrillingly realised in a characteristically audacious Miriam Buether design that gets added to, and then depleted afresh, as events take their course? That question underpins proceedings that widen out in meaning and resonance as one reckoning or another is accomplished in the shadow of the capacious oak tree that the Almeida apparently has kept in storage from the first run.
It's not just because the director, Rupert Goold, has led Renée Zellweger to awards-season triumph of late in the film Judy that Hamilton's less generous-spirited Audrey nonetheless achieves a comparably mercurial grandeur that keeps you on side even when the character, Arkadina-style, lets rip with one blunt aspersion or another. All the while, this toned 50-something battle-ax (a birthday party proves a pivotal event) is seen to exalt the virtues of nostalgia even as she claims to want to battle ever onward, whatever that might mean. (We're never told how she voted in the Referendum, though one can guess.) The volte-face at the conclusion may seem to some like one reversal too many but more than resonates with the shifting eddies (only intensified since autumn, 2017) of a British realpolitik that has sprung one surprise over another and may continue to do so still. What price survival, you may well wonder? Bartlett's play tells of a specific Arcadia given over to decay and demolition, and as for the larger country that surrounds it, well, time will tell.
Victoria Hamilton's Audrey keeps you on side even when the character, Arkadina-style, lets rip with one blunt aspersion or another
rating
Share this article