Doctor Foster, Series 2 finale, BBC One review - revenge is a dish best not served twice |

reviews, news & interviews
Doctor Foster, Series 2 finale, BBC One review - revenge is a dish best not served twice
Doctor Foster, Series 2 finale, BBC One review - revenge is a dish best not served twice
Mike Bartlett's mock Jacobean drama never felt solid enough to go the distance again
Wednesday, 04 October 2017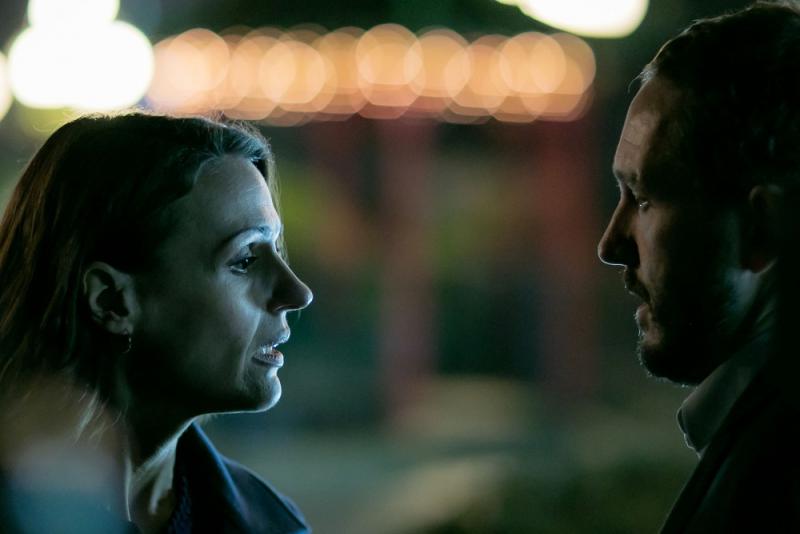 A plague on both their houses: Suranne Jones and Bertie Carvel in 'Doctor Foster'
The second helping of Doctor Foster (BBC One) looked for a long time as if it would taste exactly like the first. Another plate of hell hath no fury, please, with extra bile on the side.
That was essentially the plot up until the end of last week's episode, in which Simon Foster found himself evicted for the second time. What would Lady Bracknell say? To be thrown out of your own life once may be counted a misfortune. Twice looks like plotlessness.
Then came this finale in which all the supporting characters had been bulldozed off screen, and it turned out to be all about the boy. Poor Tom (Tom Taylor, pictured below), the unfortunate pinball pinged this way and that in the toxic war waged by the parents from your worst nightmares, eventually stood up to be counted, and went walkabout. We're now left in a scenario in which Doctor Foster and The Missing can team up for a joint third series. But please let's not. "You're never going to see me again," Simon told Tom at the dismal family get-together. "You've had enough of me." Well some of us certainly have.
This has all felt a bit sloppy seconds. Gemma's glorious dinner-party-from-hell vengeance at the end of the first series was a brilliantly crafted dramatic spectacle, and the audience was righteously behind her. Two years on, you were nowhere near as certain that she always had any moral authority for her desperate behaviour. Her scheme for crowbarring Simon out of his second marriage felt a bit jerry-built in comparison. A couple of snaps, a bit of stuff about his sexual technique and Kate (Jodie Comer) was all too easily convinced to summon her ratty little father (Neil Stuke) to the rescue. Also, whatever happened to access rights? The words "You will never see your child again" don't tend to stack up in an actual court of law.
Being a revenge drama, perhaps the most useful label to slap on Doctor Foster is Jacobean, in which it doesn't matter that nothing feels plausible and all behaviour is riotously unboundaried. But it's been more mock Jacobean, like suburban architecture. Unlike in the real thing, the scissors and needles, the threats to stab and maim and slash, never penetrated flesh. It was all talk. The final episode played out as a game of manipulative chess. My controlling anger castles your self-pity. Your suicidal ideation puts my murderous wrath in check. In the middle, Tom the pawn wondered how to escape the board altogether.
It wasn't quite clear whether the characters had lost control of the situation or writer Mike Bartlett had simply lost control of the script. There was much too heavy a reliance on feeble back stories scaffolded onto the flank of the plot. The endgame felt repetitive: one showdown was no sooner over than another was hurtling down the runway. The brilliant actors did what they could but, for all their expertise, by the end it was impossible to see much more in the Fosters than Suranne Jones doing flicky things with her hair and Bertie Carvel working through an array of simian grins. Tom Taylor was very good at making 15 look like the worst age to be alive. Let's hope he's happy somewhere. He's exited a drama in which the first series, while flirting with our credulity, was built on a solid foundation. The scenario of this second series never felt sound enough to go the distance.