Classical CDs Weekly Special: Callas Live |

reviews, news & interviews
Classical CDs Weekly Special: Callas Live
Classical CDs Weekly Special: Callas Live
La Divina electrifying in performances spanning 15 years
Saturday, 23 December 2017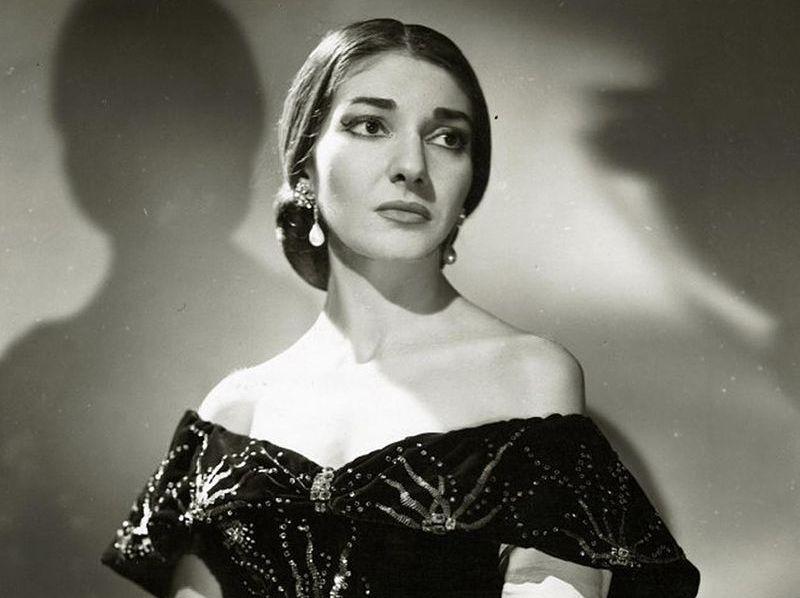 Maria Callas as Violetta in 'La traviata'
Remastered they may be, but the 20 live operas recorded here between 1949 and 1964 vary soundwise from clean at best to atrocious, with all the caprices of stage noise and audience participation seemingly acceptable at the time (so often there's the shouting prompter who seems duty bound to cue everything – even interjecting a loud libiamo! in the silence before the voices kick in for La traviata
>'s Brindisi). But you don't have to be a diehard Callas fanatic to realise the value of this extraordinary treasury. On stage she always gave that little bit extra, complete with sobs in the voice that more often than not spell extraordinary intensity and dramatic truth, not histrionics.
Many of these versions will be in Callas lovers' libraries already – the "Lisbon Traviata" of March 1958 first appeared on LPs in 1980, while the seminal Bellini Il Pirata and Verdi Macbeth have been in my CD collection for years. But there are extraordinary revelations too, starting with another characterisation of Lady Macbeth-like grandezza, Abigaille in Nabucco – worth battling the abysmal 1949 sound from Naples' Teatro San Carlo, with its distant voices, for at least the diva's stretches. There are some other performances here where you won't want to linger on the rest – the 1952 Royal Opera Norma, for instance, isn't a patch on the studio classic of two years later, though it does have the novelty value of a young Joan Sutherland in the small role of Clotilde.
Yet remarkable partnerships abound, like the Aida with Mario Del Monaco's unsubtle but lustrous Radames; the long and ludicrous E flat to which Callas tenaciously holds at the end of the Triumphal Scene belies the notion that she was always faithful to the score. There is welcome overall mastery from Karajan in a heartbreaking and well-cast Lucia di Lammermoor, from Bernstein in Cherubini's Medea and (how unlikely!) Bellini's La Sonnambula and from Carlo Maria Giulini matching Callas's classical power in Gluck's Alceste.
For me the revelation was Callas's Kundry in the very clear-sounding Italian Radio Parsifal conducted with admirable forward movement – albeit with some cuts – by Vittorio Gui, to match the very different lights the Italian language sheds on Wagner. Just sample the Act Two solo "Ich sah das Kind" (here "Ho visto il figlio") for word-sensitive colourings. Nor does Callas tire like most as Kundry's schizoid personality turns to fiery vengefulness. Boris Christoff's Gurnemanz is collectable, too, and Rolando Panerai was never in better voice as Amfortas.
There's a complete, albeit late, Tosca here, too, and two filmed versions of Act II on the Blu-ray discs. The 1958 Paris gala, though it features a chorus going disastrously out of control in "Casta Diva", has the one filmed aria which should persuade anyone that Callas was the perfect singer-actor: Rosina's "Una voce poco fa" from Rossini's Barbiere, all smiling delight until Callas reveals the viper ready to strike should the teenager be thwarted. Presentation is full and mostly admirable, with some classic essays in the big booklet, but it was all too typical of Warner to fail to provide texts and translations, even online. Most collectors should have the libretti elsewhere, but when with this of all singers it's always about the meaning, the omission is lamentable. Otherwise, the reasonable pricing means you can live with the sonic duds, and there are wonders in every performance.
The high E flat to which Callas tenaciously holds at the end of Aida's Triumphal Scene belies the notion that she was always faithful to the score
Share this article