Davidsen, Oslo Philharmonic, Mäkelä, Barbican review - full workout for the nervous system |

reviews, news & interviews
Davidsen, Oslo Philharmonic, Mäkelä, Barbican review - full workout for the nervous system
Davidsen, Oslo Philharmonic, Mäkelä, Barbican review - full workout for the nervous system
Tearjerking moments and electric shocks, but always a sense of the whole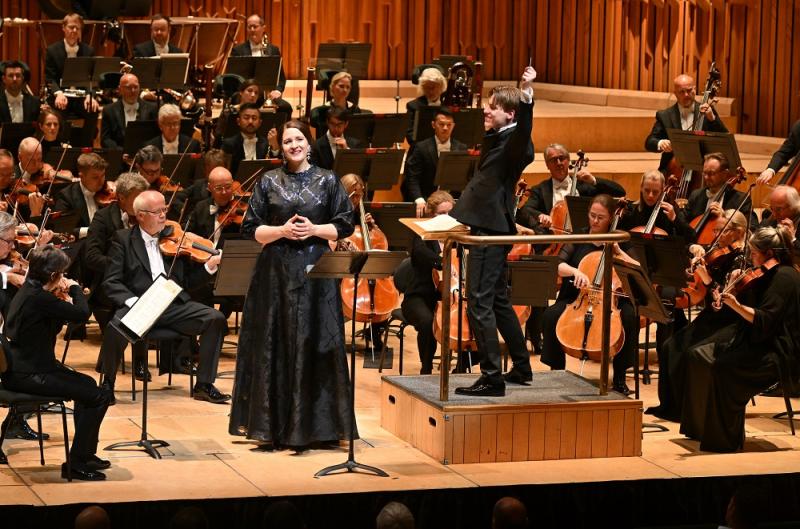 Lise Davidsen, Klaus Mäkelä and the Oslo Philharmonic rise to a big sense of occasion
It could have been the most electrifying week of the musical year. Alas, Heathrow meltdown kept me from two of Klaus Mäkelä's Sibelius concerts with his Oslo Philharmonic in Hamburg. But there was still what should have been the grand finale, the heavenstorming Fifth Symphony following Mahler and Lise Davidsen in Berg (and more Sibelius). The euphoria I'd experienced in one live Oslo concert and the Sibelius symphonies on Decca was rekindled.
An ecstatic if hardly packed Barbican audience obviously agreed. Acoustic differences on a tour are always going to pose problems, and this hall's tendency to raise every dynamic at least one notch higher meant a volume you sometimes wanted to turn down a bit (the Norwegian orchestra and its Finnish conductor must have felt indulged by the Elbphilharmonie). But so perfectly textured and placed was every chord that I wouldn't have wished it otherwise; and I imagine the hyperintense string tremolos already evident in the recording of the symphonies couldn't be done at a lower level.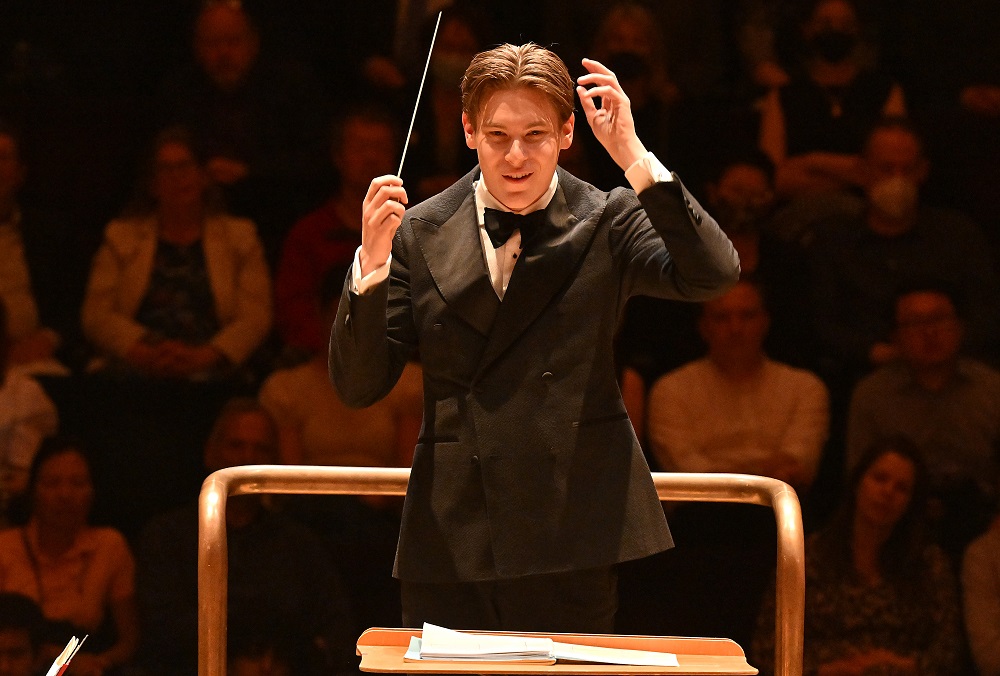 The Oslo violas, as February's performance of Bartok's Miraculous Mandarin Suite awesomely proved, are peerless in tone, articulation and projection, and, arrayed to Mäkelä's right, they launched a thoughtful programme with the start of Mahler's Tenth Symphony Adagio: not lost and frail, but nuancing the first of many lines that never faltered. Mahler's careful colour-supports took the breath away at regular intervals: the dark-golden trombones, the equally well-intoned horns. And even the big dissonant scream which threatens to swallow everything up at the terrifying climax, searingly trumpet-capped, wasn't unduly highlighted; the movement just moved on seamlessly to its now-peaceful crepuscular ending.
Admirable it may have been to move back in time and even mood to Mahler's junior by 25 years, Alban Berg, in his early days with the Seven Early Songs, before clearing the doomy-sexy air air with the ultimate triumph of heroic E flat major in Sibelius Five, the latest of the works on the programmes to be completed. But this wasn't perhaps the most generous end to Lise Davidsen's Barbican mini-residency; the aphoristic twilight reveries do allow for a few big upper-register blazes, which she took with aplomb. Yet as this is an opulent rather than a sensual lyric-dramatic voice, the melt into orchestral colours couldn't happen and somehow attention kept going back to the fascinating brass, especially those trombones now muted. Then the sequence, as always, was over before you knew it.
A Sibelius song was devoutly wished for, and Davidsen obliged – with not one but two encores: the short but direct "Was it a dream?'"and the powerful ballad of betrayal, "The girl came back from a tryst with her lover", deservedly the composer's most famous vocal setting thanks to Kirsten Flagstad, the soprano Davidsen is already approaching in timbre and amplitude, What a pity, when supertitles had served the Berg so well, that this last-minute encore couldn't be understood by many in the audience; but Davidsen really came into her own with a fully-acted delivery which should have given them more than a hint of the meaning. In a previous Barbican recital, she'd excellent in Sibelius's creation song-poem Luonnotar, one of his greatest masterpieces, but with piano; orchestra next time, please.
No matter which Sibelius symphony you hear, and however well known, in a great interpretation it always sounds absolutely fresh and fathomlessly deep. So it was with this brilliantly lit Fifth, so radiant from the pairs of woodwind at the start before the retreat into meandering mystery, pppp, tremolos so intense they brought tears to the eyes and a perfectly gauged crescendo to the great sunburst which it's so hard to believe wasn't there in the original version (Sibelius simply made the scherzo, repeating so much of the initial activity, his second movement before coalescing the two so dramatically). No chance, either, of the middle movement being a light intermezzo as it so often seems; every shift of colour brought new surprises.
Delirium threatened to set in for the finale with its transcendent swan-song; but both Sibelius, in his last version of three, and Mäkelä as a precocious master of pace knew exactly when to apply the extra thrills. Hard to believe the Oslo players had any energy left, but these very happy-looking musicians sprang back to life for a much earlier Sibelian triumph, the return of the Finnish epic hero Lemminkäinen with bristling detail and passing lights I've never heard before: excitement and sophistication kept in perfect balance to the last.