Benediction review - the world's worst wounds |

reviews, news & interviews
Benediction review - the world's worst wounds
Benediction review - the world's worst wounds
Terence Davies leavens his sombre biopic of Siegfried Sassoon with Wildean badinage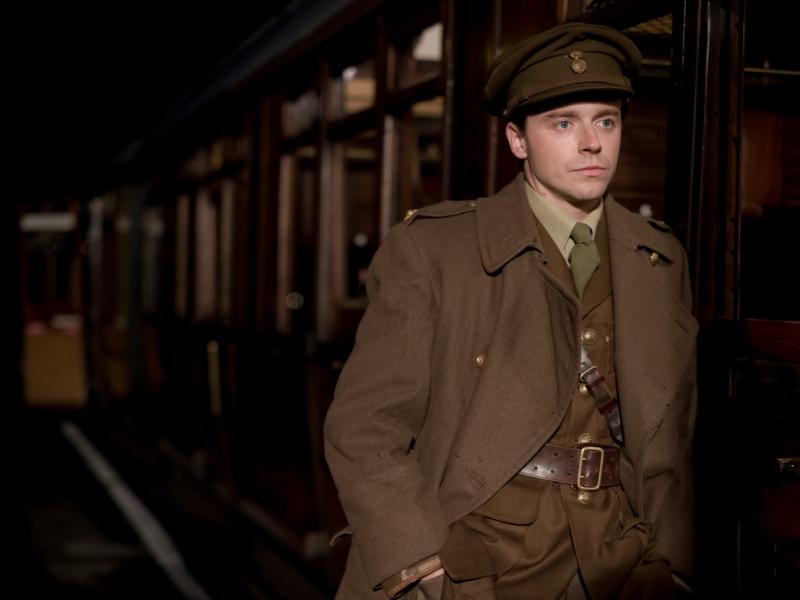 Night train: Jack Lowden as Siegfried Sassoon in 'Benediction'
Terence Davies's Benediction is a haunting but uneven biopic of the World War I poet Siegfried Sassoon and a drama about the burden of incalculable loss.
If sorrow and futility enshroud it, Davies leavens the bitterness with his tartest dialogue yet; the second act, much of it depicting Sassoon's romantic disappointments in the no man's land of the 1920s and 1930s, is a sustained comedy of exquisite bad manners – of which he is always the loverlorn, masochistic victim.
The very English middle son of a wealthy Jewish merchant and his Anglo-Catholic wife, Captain Sassoon (played by Jack Lowden in his thirties and forties and by Peter Capaldi in his sixties and seventies) emerged from the trenches in 1917 with a Military Cross and survivor guilt. Outraged by the government's prosecution of what he considered an imperialist war, Sassoon refused to return to the front and made trouble for the brass, which shipped him to the Craiglockhart War Hospital in Scotland rather than court-martial him.

Benediction covers some of the same ground as Gillies MacKinnon's Regeneration (1997), based on the first novel in Pat Barker's World War I trilogy, in that it brings together Sassoon and Wilfred Owen at Craiglockhart ("Dottyville") under the stewardship of the pioneering psychotherapist W.H.R. Rivers. Sassoon's Platonic relationships with these other gay men is quietly and tenderly observed by Davies. The avuncular Rivers (Ben Davies) is a rare consoling figure in Sassoon's life. Sassoon mentors the diffident fellow poet Owen, the unspoken affection between them palpable, and sees him off on his fateful journey back to France.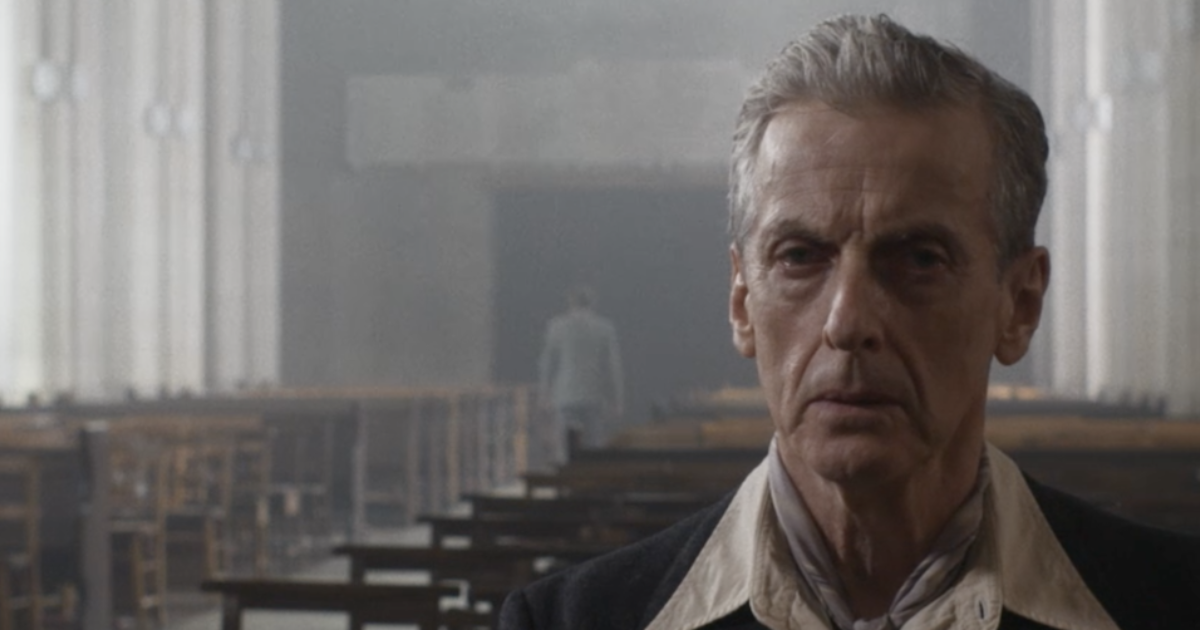 It's Owen's opening line "What passing bells for these who die as cattle?" from Anthem for Doomed Youth Davies has in mind when he intercuts between archival combat footage and shots of American steers, as a sepulchral bass voice sings "Ghost Riders in the Sky". When Davies was a child in 1950s Liverpool, a handsome neighbour attending his mother's parties would sing that cowboy standard; the spirit that animated his 1992 memoir film The Long Day Closes has thus acquired a rueful cast in Benediction.

Occupying Sassoon's stream of consciousness, Benediction zig-zags between Sassoon's post-war experiences as a celebrated poet whose lovers Ivor Novello (Jeremy Irvine), the matinee idol, and Stephen Tennant (Calam Lynch), brightest and idlest of the bright young things, betrayed him, and his bitter reflections as an old man estranged from his wife (played at different ages by Kate Phillips and Gemma Jones). (Pictured above: Peter Capaldi as Sassoon in the 1950s)

Less tableau-like than Davies's mid-period films, though eloquent in its use of symmetry and a mise-en-scène emphasising Sassoon's isolation, Benediction is reminiscent of A Deep Blue Sea (2011) and A Quiet Passion (2016) in its evocation of romantic failure and tristesse, while sharing the 2015 Sunset Song's thematic concern with World War I's dehumanising brutality. Voiceover recitations by Lowden of Sassoon and Owen's poetry are used laceratingly to condemn the pity of war.

Counterpointing Benediction's overarching melancholy, the film's second act plays as an overlong Wildean comedy – Oscar's devoted friend Robbie Ross (Simon Russell Beale) protecting Sassoon and providing his entrées into society. Every exchange between Sassoon and his caddish beaux is larded with vicious bon mots. Davies overplays the bitchiness to the extent that it seems as if he has ransacked Wilde's and Noel Coward's plays. If this is forgiveable, the problem the film leaves unresolved – and it may be irresolvable – is reconciling Sassoon's sexual-romantic anguish with the unassagueable grief he endured for the last 42 years of his life as a witness of indescribable horror.

Love's defeats and humiliations leave permanent scars and are an obvious source of lifelong PTSD, yet they are not reverses that bear comparison with war-inflicted madness and atrocities (or the contemplation of them). Lowden's speaking of Owen's poem "Disabled" – which he brought to Sassoon at Craiglockhart – makes this clear as, late on, the film enters the mind of a newly legless 19-year-old soldier who, facing "a few sick years in institutes", tragically observes the girls who now look to stronger men.

Benediction does, however, ruminate on the different kinds of loss that cumulatively leave Sassoon at the end a gaunt, lined, faintly ghoulish man whose last recourse is to Catholicism. Shame and self-pity are emotions Davies has never shrunk from in his psychodramatic oeuvre, and his validating and poeticising of them universalises his films in a way that is simultaneously comforting and discomfiting.
Every exchange between Sassoon and his caddish beaux is larded with vicious bon mots
rating
Explore topics
Share this article