The Godfather, Coda: The Death of Michael Corleone review - can it pull you back in? |

reviews, news & interviews
The Godfather, Coda: The Death of Michael Corleone review - can it pull you back in?
The Godfather, Coda: The Death of Michael Corleone review - can it pull you back in?
Coppola's Part III re-edit remains flashy, with passages of the old crepuscular power
The gang's all here: Kay (Diane Keaton) and Michael (Al Pacino) reunite
Coppola the inveterate cinematic gambler, crippled by the dashing of his indie mogul dream with Zoetrope Studios, could no longer refuse Paramount's sequel offer. Now that he's reframing this renamed, subtle yet radical re-edit of
The Godfather Part III
as "a summing up, almost an illumination of what the first two films mean", its ignoble, desperately hot-housed origin should be remembered. Much feels forced, as if crudely impersonating the earlier, richly authentic world. Still, seen after 30 years, especially in the cinema, the best scenes rediscover the old crepuscular power.
The only substantial changes bookend The Godfather, Coda. We begin with a vertiginous overhead shot of a corporate skyscraper and cathedral steeple, as Michael Corleone (Al Pacino) seals a deal with the Pope's banking capo to legitimise the liquidated casino holdings savagely procured in Part II. He yearns to scrub his family's power clean, for the sake of heirs Mary (Sofia Coppola) and Anthony (Franc D'Ambrosio), but surely also to reverse the original films' central drama, the calcification of his innocent young war hero's soul.
This prologue thematically sharpens the party which follows, mirroring The Godfather's wedding opening, and animated by Nino Rota's darkly waltzing, Italianate theme. Now ageing Michael sits in the same back-room shadows as his father, receiving suitors including the strutting mobster running the offloaded Corleone rackets, Joey Zasa (Joe Mantegna), his remarried ex-wife Kay (Diane Keaton), and Vincent (Andy Garcia, pictured above with Coppola), illegitimate son of Michael's late brother Sonny, who proves his hothead inheritance by biting a chunk out of Zasa's ear.
The miracle of The Godfather's casting isn't repeated. Bridget Fonda is insultingly wasted as a one-night stand for Vincent, and D'Ambrosio's Anthony, defying Michael to become an opera singer, line-reads almost as limply as Sofia Coppola. Only cast when hot names including Winona Ryder – who would have better balanced Mary's affair with Vincent – dropped out, Francis's daughter is at least appropriately callow, a soft innocent who Michael will "burn in hell to keep…safe"; neither good, nor the film's fatal flaw. Garcia improves as Michael schools away Vincent's rushes of blood, transforming him from The Godfather's James Caan to its icy Pacino (a wildly unlikely trajectory). The Godfather: The Next Generation are mostly a modish mess. Robert Duvall's pay demands meanwhile decimated the old guard, requiring Tom Hagen's off-screen death, his consigliere role taken by George Hamilton. But oh, the lost frisson and authentic charge of Duvall plotting by Pacino's side.
Eli Wallach's Machiavellian Don Altobello is, though, a magnificently querulous old snake. When he hints at threats to Michael's position, in the back of a car which passes through alternating shadows and light, Coppola and returning DP Gordon Willis, always happiest in the darkness, craft an elegantly ominous scene (resonant kin to Brando's "Coulda been a contender" cab-ride). The helicopter gunship massacre of the Mob's gerontocracy no longer seems such a distractingly garish substitute for Sonny's chilling tollbooth murder; while Zasa's hunting through packed Little Italy streets effectively riffs on Don Vito's shooting. Familiar, staccato piano throbs soundtrack another kitchen war council, which ends with Michael hospitalised as his father was, his own power ebbing. Coppola was already in permanent decline himself. But, like those pulses of light, residual genius still preciously flares.
Michael is baffled and thwarted by "legitimate" business. "It goes back to the Borgias," he rages, confronted by unwisely sneering European businessmen in gilded backrooms. The film's second, Sicilian half, as Michael, Kay and family attend Anthony's opera opening, explores a parallel sense that the Corleones' fate rests in the Old Country's bloody soil, where violent vendettas infuse operas and street puppet-shows.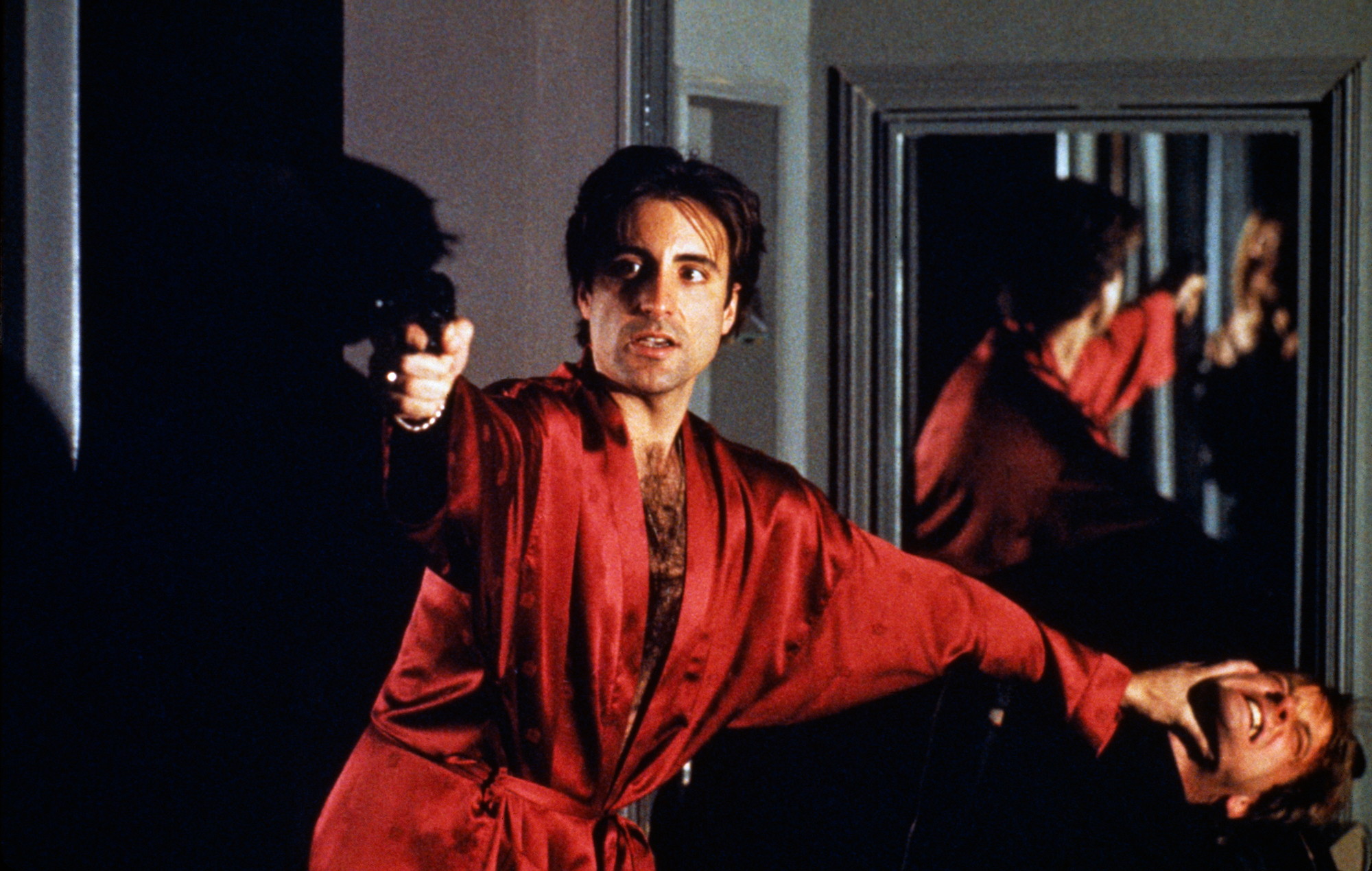 It's in Sicily that this instalment finds its soul; not so much in the literally operatic climax - a typically, enjoyably bombastic version of previous murderous crescendos – as in cloistered, quiet scenes where Michael reaches for redemption. The editing gains invisible rhythm, maybe finessed for Coda. In the most audacious scene, the future John Paul I (Raf Vallone) offers Michael confession. "I wouldn't know where to…it's been 30 years. I would take up too much of your time," the Godfather hilariously responds. Thirty years before, of course, he had his brother Fredo killed, and he lets this guilt well up to his confessor. Then he strolls through Palermo with Kay, Diane Keaton's lovely, soft-edged naturalness meeting the same in Pacino. "What do we do now?" he asks, making some of it up as they go along, as this Nineties franchise breathes Seventies air. The actors were lovers again as they filmed - parting soon after - and as he begs her forgiveness too, she says she loves him, "and I always will". Pacino flickers grateful acknowledgement, then she watches, resigned, as he's called to more mayhem. Amidst the hectic, Vegas-scribbled innovations, these scenes are worthy, autumnal additions.
Coda's main revision from Part III is its final scene, which gives unexpected meaning to its title, and utterly refashions Michael's fate. It effectively repeats the end of Part II, with his cold guilt deepened into eviscerating penance; a last creative redrafting by the octogenarian Coppola of a film he knows hobbles his legacy. Just remember that Paramount own these sequels, and once asked Sylvester Stallone to direct III. For all its flashy flaws, perhaps we should be grateful Coppola scrabbled so close to a legitimate last act.
The Godfather, Coda: The Death Of Michael Corleone is in cinemas now, and included in The Godfather Trilogy, available to own on 4K UHD on March 21