Kanneh-Mason, LPO, Bloxham, Congress Theatre, Eastbourne review - stark Russian contrasts |

reviews, news & interviews
Kanneh-Mason, LPO, Bloxham, Congress Theatre, Eastbourne review - stark Russian contrasts
Kanneh-Mason, LPO, Bloxham, Congress Theatre, Eastbourne review - stark Russian contrasts
Shostakovich's enigmatic Second Cello Concerto framed by Mussorgsky and Borodin
Wednesday, 23 February 2022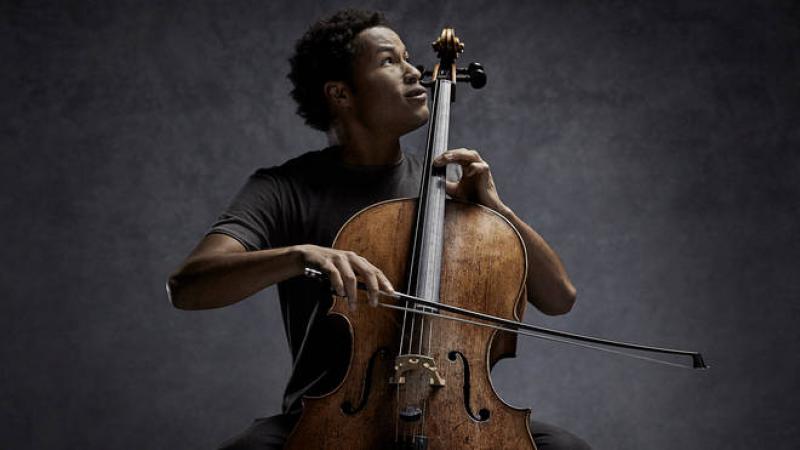 Sheku Kanneh-Mason: a challenging gauntlet that skewered the audience
With a predictable Sheku sell-out in the hall, the context of post-Eunice clean-up and current teetering on the brink with Russia lent a strangely unsettling and salutary resonance to the programme of Shostakovich's Second Cello Concerto framed by Mussorgsky and Borodin.
A palpable sense of coded autobiographical artistic angst, Nature, and festive celebration reflecting both truth and beauty from two different Russian centuries onto the much changed homeland and world view of present times seemed inescapable.
In Mussorgsky's unfinished opera of political and religious intrigue Khovanshchina, the Prelude evokes sunrise over the Moscow river, which returns at the end of the work after much exile, assassination and suicide to greet the accession of Peter the Great. Natural beauty subtly underlaid with brass impressions of tolling bells and a doom-laden tam-tam suggesting a new age of Russian imperialism may not be altogether rosy were tellingly pointed in this performance.
With his career on a roll, Sheku's choice of the second, rather than the more frequently heard first concerto of Shostakovich, was perhaps surprising. Undaunted however, he threw down a challenging gauntlet that skewered the audience as the performance probed ever deeper into the dark recesses of the composer's enigmatic and gritty later style. The work remains predominantly bleak and sombre. The soloist's attempts at dialogue, either by lyrical persuasion or toeing the orchestral line with sardonic humour, are persistently undermined or merely obliterated by hollow low wind registers and brusque percussion, forcefully underlined by Jonathan Bloxham's coaxing of cumulative menace and repression from the orchestra.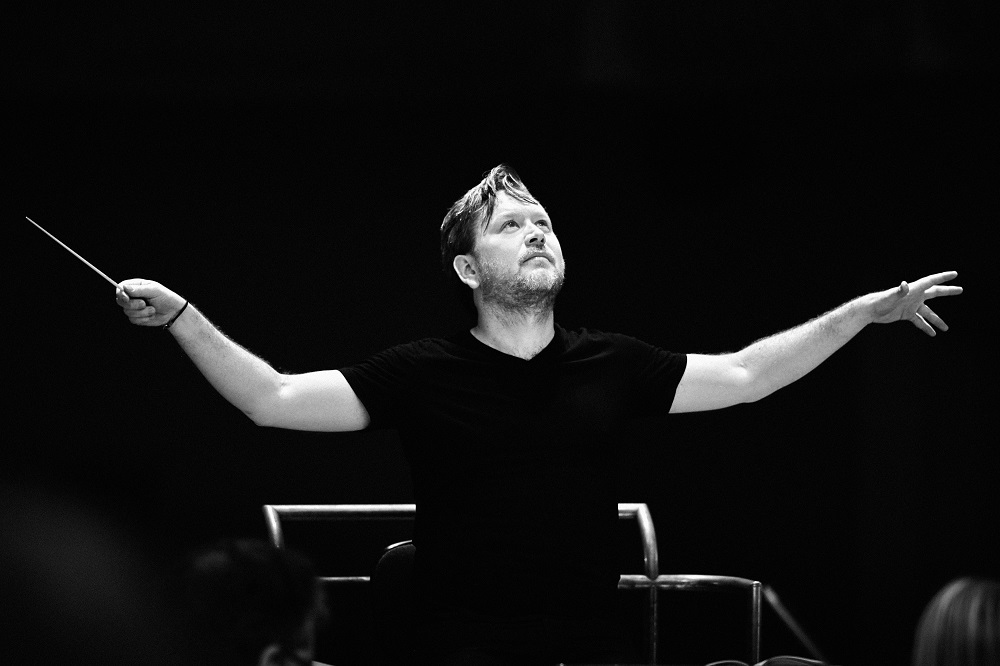 Come the closing bars, Shostakovich's clocks tick on with the introspective soloist seemingly frozen forever in mind-numbing isolation. But the cello has the last word with a crescendoing single note parry of solo survival cutting through the final chord leaving the orchestra behind and brilliantly thrown off here by Sheku to crown a comprehensively intense and compelling performance. Not an easy listen when premiered in the Soviet Union of 1966, nor any easier now over half a century later, when this music assumes even more potent significance.
Making his full concert debut with the LPO in Eastbourne, Bloxham (pictured above by Kaupo Kikkas) already has considerable form locally in Sussex with his recent work at Glyndebourne, assisting Robin Ticciati with a festival revival of Dvorák's Rusalka in 2019 as well as conducting the LPO in four performances of Verdi's Luisa Miller there to much acclaim last year. With an impressive number of repeat invitations to many top flight orchestras in the UK, Europe and the Far East, he is also an estimable cellist, both as a soloist and in chamber works. His instrumental prowess clearly brought special empathy with Sheku in the Shostakovich concerto.
Following the interval Borodin's Second Symphony brought the starkest of contrasts, sounding from another world, and strangely almost as far from Mussorgsky as Shostakovich. Once very popular and conducted by both Erich and Carlos Kleiber, its star has waned this century. Savouring its bold, forthright thematic material, colourful orchestration and deft rhythmic impetus, Bloxham encouraged the orchestra to relish the symphony's primary colours with due rhetorical power and flexibility, allowing the wind principals of the LPO to shine, especially John Ryan on horn and Benjamin Mellefont on clarinet, both melting in the pre-Kismet glow of the slow movement. Special mention too for the notably agile tonguing of the entire wind and brass sections in the one-in-a-bar prestissimo Scherzo. A rousing finale set the seal of vindication on a symphony that needs no condescension.
Shostakovich's clocks tick on with the introspective soloist seemingly frozen forever in mind-numbing isolation
rating
Explore topics
Share this article