The Sparks Brothers review - giddy celebration of the Mael brothers |

reviews, news & interviews
The Sparks Brothers review - giddy celebration of the Mael brothers
The Sparks Brothers review - giddy celebration of the Mael brothers
Edgar Wright takes a break from directing actors to craft a love letter to pop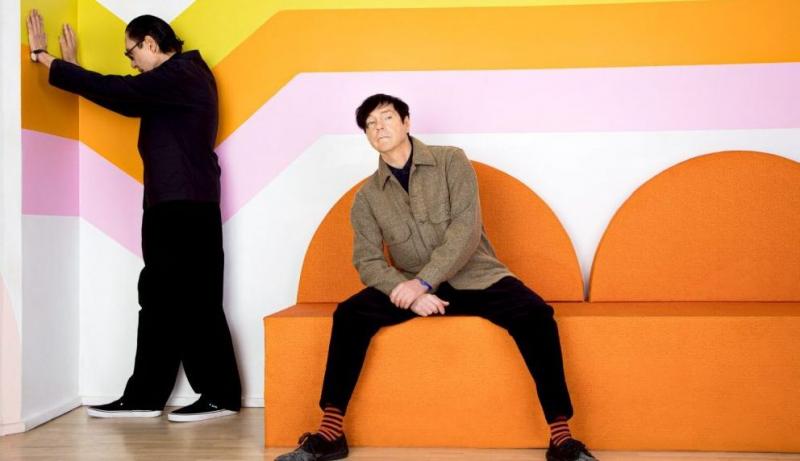 Growing old gracefully, the Mael brothers - Ron (left) and Russell
How lovely it must be to direct a documentary about your favourite musicians and have no one stop you from cramming in everyone who has ever loved them too.
The British director Edgar Wright, best known for his feature films (including
Hot Fuzz
,
Baby Driver
and
Shaun of the Dead
) and TV work (
Spaced
), is a superfan of the American musicians Ron and Russell Mael. With
The Sparks Brothers
, Wright gets to chronicle in loving detail, every moment of their 50-plus years in the music business.
It's a sugar rush of a documentary, very few of the 80 interviewees get to speak for more than 30 seconds, and no opportunity is missed to illustrate and energise their words by throwing onto the screen some jubilantly off-kilter image either from archive, animation or reconstruction. Hats off to the sterling work done by Kate Griffiths, credited at the end of this kaleidoscopic maelstrom as its Archive Producer. Hats off too to Edgar Wright (pictured below, right) and his editor Paul Trewartha (who also cut the excellent Ronnie's), who keeps the pace going for almost the entirety of its 140 minutes. It's only towards the end of the documentary – the last 10 minutes or so – that I wished someone had stepped in and said, "Enough with the adoring musos, if we don't know by now how weird, wonderful and neglected by the critics Sparks were, another 10 sound-bites eulogising them isn't going to convince the audience."
But that niggle aside, this is a thoroughly enjoyable romp through their oeuvre, accessible for older viewers (me), who remember seeing their first outrageous performance on Top of the Pops with This Town Ain't Big Enough for the Both of Us in 1974, and a 17-year-old (my son) who had never even heard of Sparks. Wright has assembled a stellar cast of collaborators and admirers from the world of music, including Giorgio Moroder (producer of No. 1 in Heaven), Beck, Duran Duran, Flea, Franz Ferdinand, Steve Jones, Bjork and the Go-Gos' Jane Wiedlin.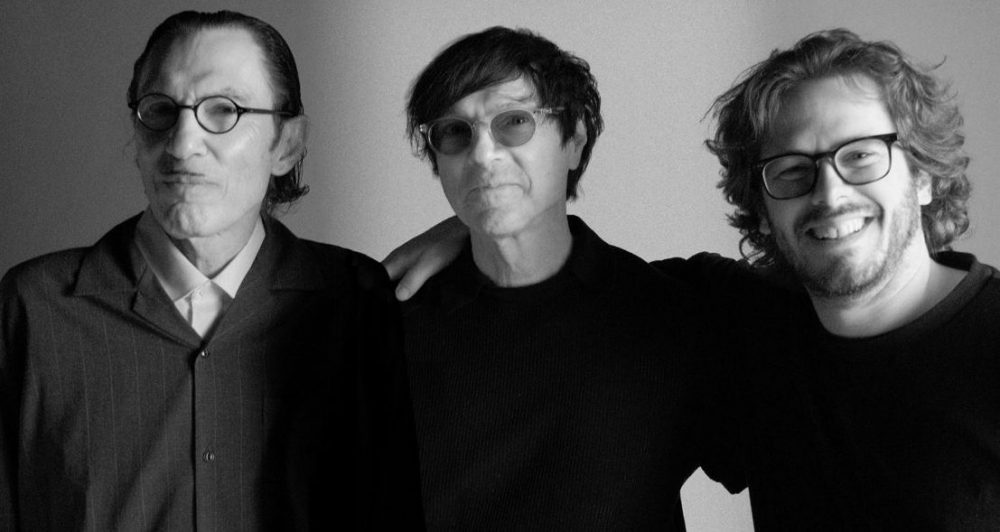 Constantly re-inventing themselves musically, the Mael brothers were not only adept at crafting pop but also at creating outrageous images on stage and in promo videos. MTV's golden years saw their heyday and they delighted TV producers and screaming girl fans with their onscreen personas. Russell, the curly-haired singer, is fabulously dry when he talks about how he wanted to be Mick Jagger or Roger Daltrey but missed by a thousand miles (the female fans interviewed here don't seem to think so). Meanwhile Ron baffled everyone with his toothbrush moustache (Hitler or Chaplin?), side-eyed glances and laconic wit.
Wright is excellent on illustrating the brothers' childhood memories of growing up on the West Coast in the '60s. Their father loved to spend whole Saturdays at the cinema with the boys while their cool mother took them to see the Beatles twice as kids. Consequently they were smitten not just with making music but with movies. As students at UCLA, they made short films which took the mickey out of the French New Wave and Bergman. After their first chart success in the UK and Europe in the '70s, their witty, campy, stylised pop fell out of favour and was succeeded by the vogue for punk with its purported authenticity and anger. But the brothers' constant reinvention of musical genres has paid off, they've produced 25 albums and recorded some 500 songs during a roller-coaster career filled with come-backs. Wright details Sparks' failed collaborations with film-makers including Jacques Tati and Tim Burton, which makes the impending arrival of their feature film with Leos Carax, Annette, all the more pleasurable a prospect.