Ronnie's review – fascinating story of the fabled Soho jazz club |

reviews, news & interviews
Ronnie's review – fascinating story of the fabled Soho jazz club
Ronnie's review – fascinating story of the fabled Soho jazz club
Oliver Murray's film is packed with great music and revealing interviews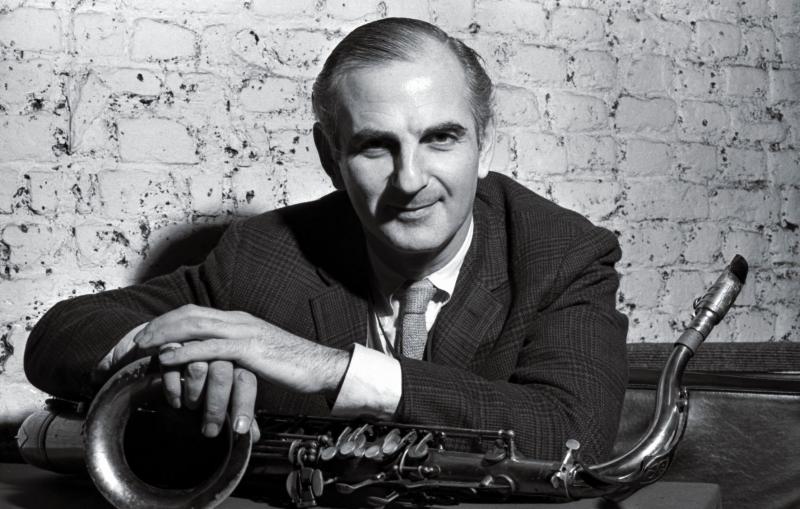 Ronnie Scott, jazz musician, club proprietor, raconteur and wit
Ronnie Scott was a remarkable man: "Jazz Musician, Club Proprietor, Raconteur and Wit, he was the leader of our generation," reads the memorial to him at Golders Green Crematorium. Oliver Murray's documentary film Ronnie's is an affectionate and portrait of him and of the jazz club he founded.
It was Ronnie Scott's trips to New York as a member of the dance bands on the transatlantic liners (the musicians known as "Geraldo's Navy") that crystallised the idea in his mind to start a club run by the instrumentalists themselves, to play the bebop music they had heard on 52nd Street. An ill-starred early collaborative venture, Club Eleven, folded within just a couple of years of operation, but Ronnie Scott's club, which opened in Gerrard Street in October 1959 and moved to Frith Street 10 years later has just completed its sixth decade. These days, as managing director Simon Cooke describes it in the film, it is both a "national institution" and a "responsibility."
The film explains well the combination of factors which resulted in its longevity, and at the heart of it was the relationship between Scott and Pete King. Their complementary characters and the special bond of their long-term friendship comes across very well. Scott had the vision, but King was the effective, steely negotiator he needed alongside him. The interviews with King's widow Stella King give revealing insights, and she comes across as particularly sane and grounded. Ronnie's widow Mary Scott, daughter Rebecca and partner Francoise Venet are also perceptive witnesses, and there are illuminating contributions from the doyen of British jazz critics, John Fordham.
There are some especially intriguing recollections from a third figure actively involved in the running of the club, the club's lawyer for several decades, Walter (Wally) Houser. He is particularly eloquent on the subject of how a gangland enforcer, Albert "Italian Al" Arthur Dimes – for reasons nobody could ever fully explain – just happened to like Ronnie and Pete and wanted them to succeed.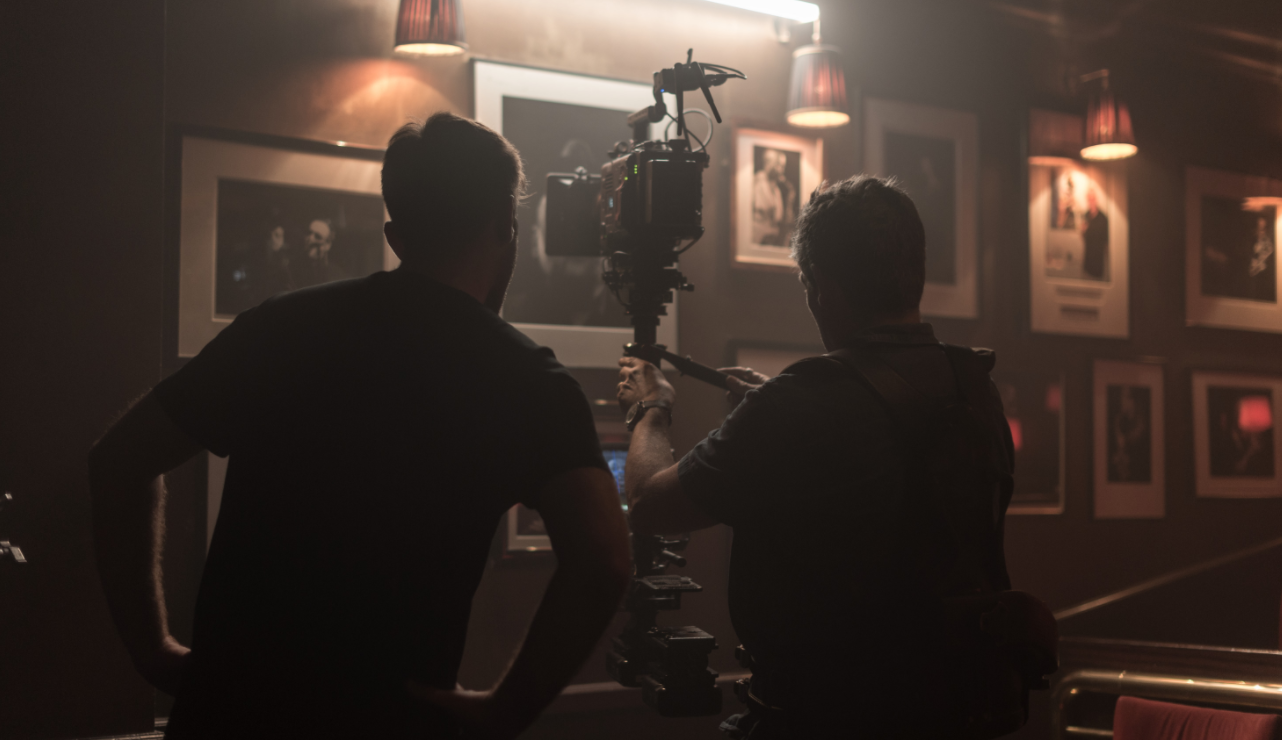 Oliver Murray (pictured photo above filming in the club) clearly has the priorities to ensure that the story be well told and to give that story a convincing shape. A documentary like this is bound to be a partial record. Pedants and sticklers (and the jazz world does have more than its share of them) are bound to point out, for example, that some of the music footage screened before the story has been told of the move from its first location in Gerrard Street is actually of the new club in Frith Street. I don't see a problem, because the music footage has been picked for its quality, and there is an absolute feast of it.
Among many examples, we see Ella Fitzgerald launching into a joyous bantering duet with her bassist Keter Betts, Sarah Vaughan just being divine, and Sonny Rollins in glorious close-up. Murray has also found two fascinating first-hand accounts and a sound recording to tell the story of Jimi Hendrix's last ever appearance on any stage the evening before he died, sitting in at the club with Eric Burdon's band War.
Murray makes clever use of aspect ratios. He keeps the original ratio for the historic footage, so the film is repeatedly changing back and forth between 4:3 for the old music footage and 16:9 for the current material. He has said: "Part of my style is to be reverential to the original aspect ratio the material was filmed in. It's a nod of respect to the cinematographers who went out and filmed the footage in the first place." It works superbly.
Ronnie's also tells the story of the man, and there is a well-placed darkening in the mood just after the hour mark, as attention shifts to Scott's history of depression. Clues have been given earlier as to how difficult it was to get to know him, and the "reveal" of his battle against depression, and the catastrophe of his disastrous dental treatment, is effectively and sensitively handled.
Ronnie's tells a fascinating story very well. These are uncertain times, and it is to be hoped that this club with its unique heritage will ride out the current crisis for live venues, and that its landlords, owners and the public authorities will all act responsibly and ensure its future.
More film review on theartsdesk