Sound of Metal review - hidden depths behind the decibels |

reviews, news & interviews
Sound of Metal review - hidden depths behind the decibels
Sound of Metal review - hidden depths behind the decibels
Absorbing story of hard choices and self-knowledge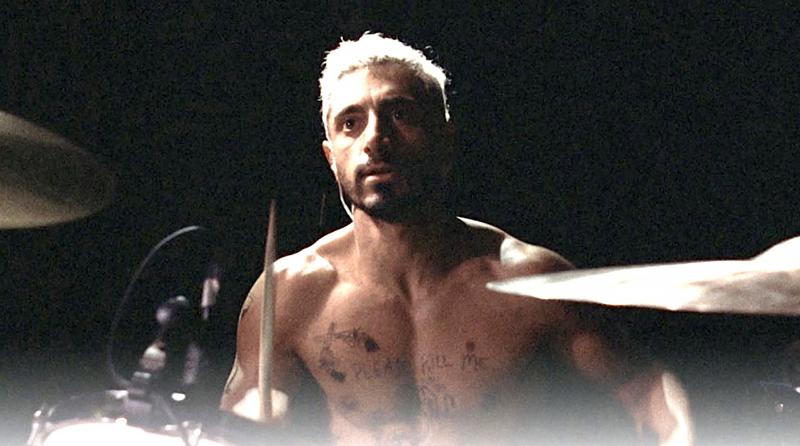 Learning curve: Riz Ahmed as Ruben
I once went to see Motorhead, back in the days when real men didn't wear earplugs, and afterwards it was if somebody had completely sawn off the top half of my hearing register. Weird and scary, and the band were putting themselves through that every night.
Darius Marder's absorbing and ingenious Sound of Metal takes as his subject a thrash-metal drummer who suffers near-total hearing loss, and is suddenly faced with having to re-evaluate his life, his career and the central relationship with his bandmate, Lou. Marder pitches us head first into a stage performance by Lou and drummer Ruben (they call themselves Black Gammon), and the visceral intensity of Ruben's ferocious assault mixed with Lou's shrieking vocals and howling guitar is a little like opening a trapdoor into hell.
The following day, as the couple wake up in their Airstream motorhome in some featureless California parking lot, the wall of noise is replaced by the almost deafening calm after the storm, as they gradually reassemble themselves for the day ahead. Ruben whips up queasy-looking green smoothies, puts on an old blues record and does a few calisthenics. Lou sleeps in, until he prods her cheerfully with a drumstick. Just another day on the road, except that when they get to their next gig and start preparing for the show, we get to learn the extent of Ruben's problem.
Marder's cunningly-conceived sound design vividly evokes Ruben's plight as he suffers ringing in his ears, sudden drop-outs of sound, and voices becoming blurry and distant. It makes the experience unsettlingly immersive for the viewer. Riz Ahmed's magnetic performance as Ruben is full of tiny, nervy details as he grapples with the impending crisis, trying to carry on and do the things he normally does while panic rises inexorably behind his eyes. He manages to get through the next show, but a turning point has been reached.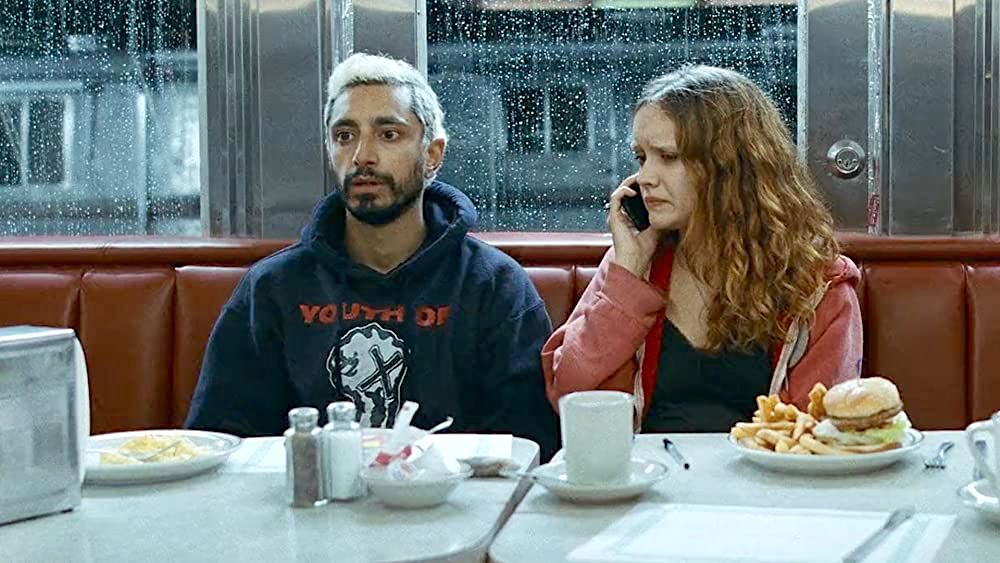 Tests by a local doctor confirm the dire state of Ruben's ears, but while he initially clings to the idea that his problem is temporary and there has to be a way around it, Lou (Olivia Cooke, pictured above with Ahmed) reacts with blank-faced shock, as she grasps the enormity of the situation. Long story short, after consulting somebody called Hector (presumably Black Gammon's manager), Ruben is told to take himself to what turns out to be a community for the deaf, run by a tough-love Vietnam vet called Joe (Paul Raci).
There seems something slightly awkward about this section of the narrative, as though Marder was so eager to transition to Ruben's experiences inside this enclosed and alien new world that some logical steps have been left out. Ruben has been told about the possibility of cochlear implants, which are too expensive, but there's no debate about other options or any effort to get any medical second opinion. As Ruben is transported off to his new home, Lou is abruptly airlifted out of the picture, not to be seen again until the final reel.
Meanwhile, Ruben's journey is a dark and complicated one, made more so by the fact that he's a recovering drug addict who, you sense, might relapse at any time. It's apt that Paul's community is run like a rehab facility, with spartan discipline and a rigid code of behaviour. Ruben faces a learning precipice of coming to terms with sign language and understanding how to make new relationships. He eventually makes a pretty good job of it, but still dreams of finding a cure. Joe, who reads Ruben like an x-ray and has no problem spotting his inner addict, gives him the hard but true advice he needs – "you need to learn to be deaf".
The final act is as successful as it's unexpected, filling in some of the emotional colours that have previously been missing, while mapping out a future Ruben couldn't have foreseen. This isn't a film about heavy metal, and in some ways it isn't a film about deafness either. It's about self-knowledge, hard choices and being able to learn and change, even when all of it seems impossible.
Sound of Metal is available on Amazon Prime Video from April 12th and released in cinemas from May 17th
Ahmed's magnetic performance is full of tiny, nervy details as he grapples with the crisis
rating
Share this article