Harlots, BBC Two review – sublime, ridiculous, and always entertaining |

reviews, news & interviews
Harlots, BBC Two review – sublime, ridiculous, and always entertaining
Harlots, BBC Two review – sublime, ridiculous, and always entertaining
Samantha Morton and Danny Sapani ground third series of madcap brothel drama
Thursday, 05 November 2020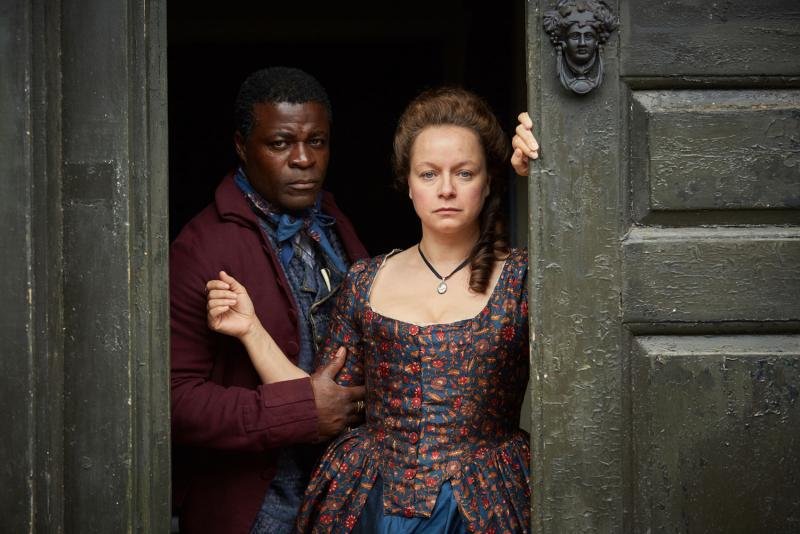 The beating heart of the whole thing: Danny Sapani as Will and Samantha Morton as Margaret
Back to Georgian brothels, now – at least, for those of us who don't have a Hulu subscription. The BBC's airing of the second series of Harlots over the summer felt strangely timely. Barely an episode in and an angry crowd was hammering at the local judge's door, demanding justice after the needless death of one of the city's poorest residents.
The third series, showing weekly on Wednesdays on
BBC Two
and available in its entirety on iPlayer, is less easily related to 2020, but it's still a rollicking ride.
Harlots, created by Moira Buffini and Alison Newman, is billed as a bodice-ripping yarn about the rivalry between arch-bawds Margaret Wells (Samantha Morton) and Lydia Quigley (Lesley Manville, pictured below), and it certainly lives up to the label: nary a bodice survives intact. The rate of heaving bosoms per episode is almost as high as the breeches, but the first series made it clear it wasn't going to waste time on the well-trodden period path of the many-varied sufferings of rich white men. Instead, this is a nuanced portrayal of life in Georgian London for those who don't fit in, whether by dint of skin colour, gender, or financial situation. It doesn't so much pass the Bechdel test as crash out of the reverse Bechdel test spectacularly. Whole scenes go by without a peep from a male character. Coincidentally, all the episodes are directed by women.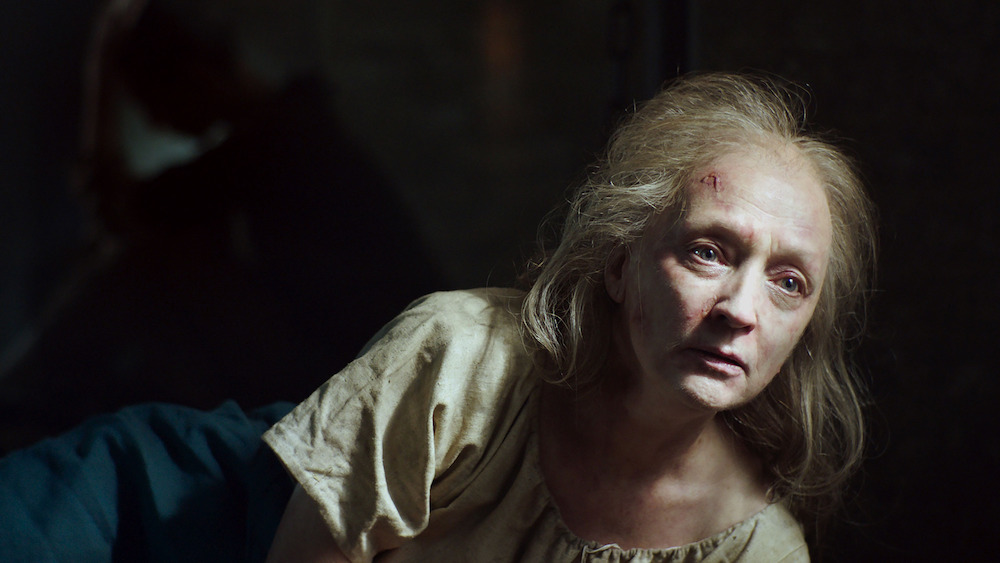 Margaret is our tragic hero, her fatal flaw her obsession with Mrs Quigley. You can't really blame her: Quigley bought a ten-year-old Margaret from her mother for a pair of shoes, as Margaret constantly reminds her two daughters, Charlotte (Jessica Brown Findlay, giving her best cockney accent) and Lucy (Eloise Smyth). Margaret and her partner Will (Danny Sapani, consistently excellent) are the proprietors of a brothel in Greek Street, and Margaret's feud with Quigley runs up a body count in more ways than one. The climax of Series Two saw both bawds the worse for wear: Quigley shut up in Bedlam and Margaret bound for the colonies, having narrowly avoided the noose. Series Three picks up a year later, and things aren't looking much better for either of them. Charlotte's taken over the family business and new entrepreneurs of the flesh are circling like vultures.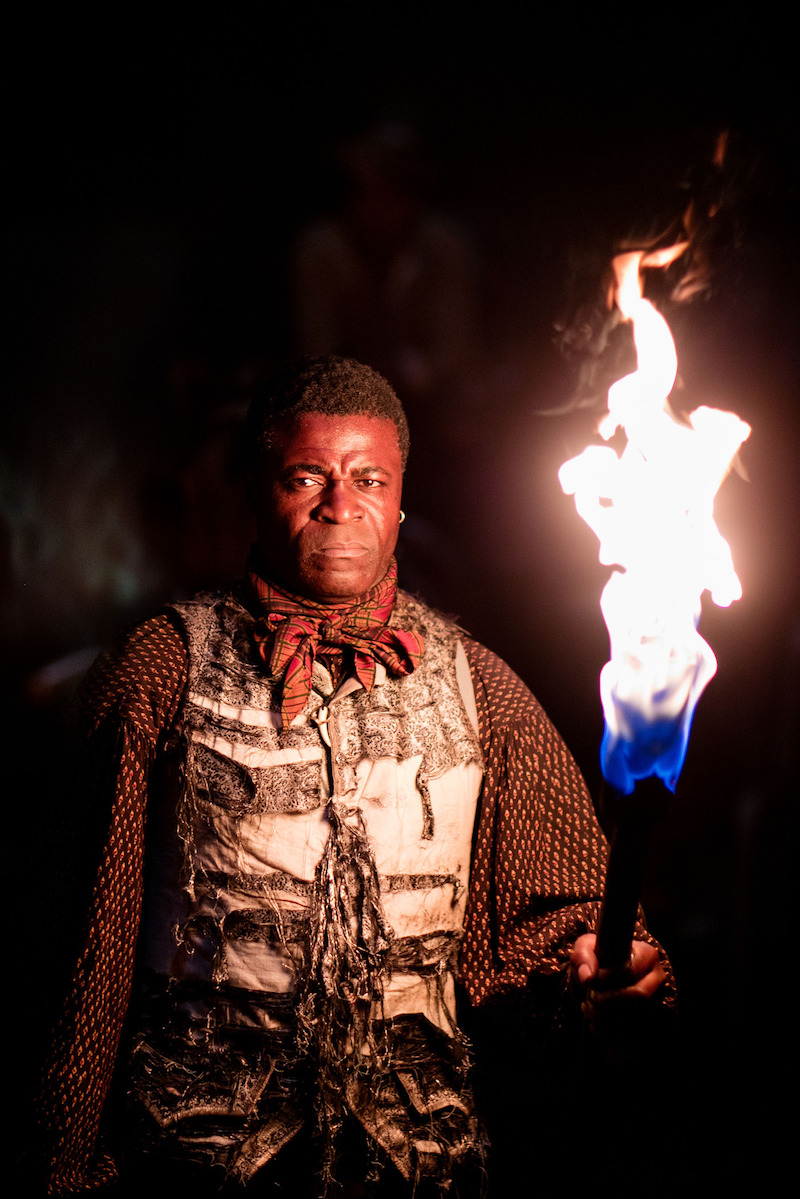 Here be murderous nobles, miscarriages of justice, and more three-dimensional characters than you can shake an eighteenth-century condom at. It's a tribute to Buffini and Newman, and the uniformly strong cast, that they can keep all of the plates in the air. Harlots never feels overwhelming in its richly-peopled world; it's one of those rare shows that's equally good whether you dip in and out or watch religiously. The dialogue is mostly sublime ("You're a brave slut, Emily Lacey"), occasionally ridiculous ("You killed a superior in class?"), and always entertaining. Morton and Sapani are the beating heart of the whole thing – they convey so much with their faces that they hardly need words, beautifully delivered though they are. Sapani in particular (pictured above) is a great grounding presence, making sure the show doesn't run away with its own cleverness.
Harlots never pretends that its characters' lives are easy – they're still at the mercy of a legal system that wasn't designed for them. It just shows that people like them existed, which is all they need to do to be worthy of portrayal. Ignoring them, like almost all period dramas do, would just be erasing history.