Defending Jacob, Apple TV+ review - does murder run in the family? |

reviews, news & interviews
Defending Jacob, Apple TV+ review - does murder run in the family?
Defending Jacob, Apple TV+ review - does murder run in the family?
Chris Evans and Michelle Dockery impress in adaptation of hit novel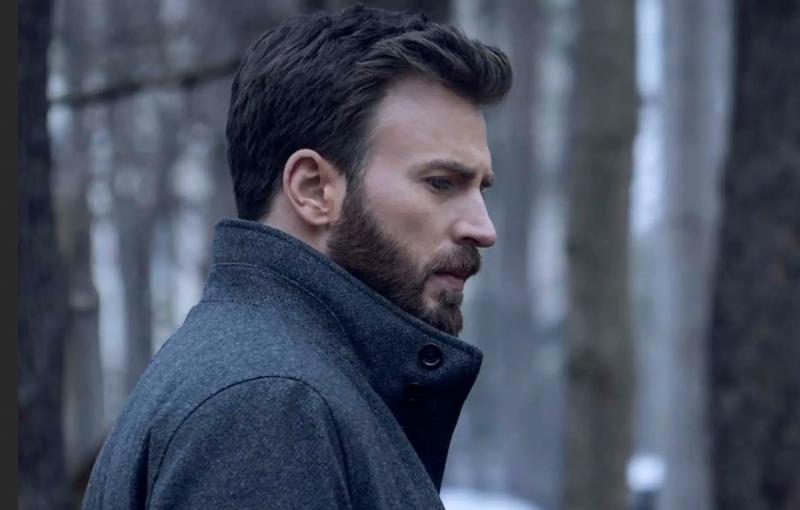 Worried man blues: Chris Evans as Andy Barber
Since it debuted in November last year, Apple TV+ has barely made a dent in a market largely shaped by Netflix, but this eight-part adaptation of William Landay's bestselling novel is a decisive step in the right direction.
It's a mixture of
courtroom drama
, murder mystery and psychological thriller, and if it sometimes falls back on familiar genre-ish cliches, the show can boast some fine performances and possesses the critical ingredient of watchability. Once you start, you'll feel compelled to know how it ends (and the TV version has a significantly different ending from the book).
Casting is all, and director Morten Tyldum and his team have got that right. Chris Evans has doffed his Captain America costume and grown a beard for the role of Andy Barber, the assistant DA in Newton, Massachusetts, and turns in an impressively rounded and nuanced performance. He's taking the lead in the investigation of the murder of school student Ben Rifkin, found stabbed in the local woods, but the ground is sawn out from under him when his 14-year-old son Jacob becomes a suspect. Of course Andy and his wife Laurie (Michelle Dockery) can't believe Jacob can be guilty, but as the investigation continues and inconvenient fragments of evidence pile up, not least a fingerprint on the dead boy's clothing, it becomes harder and harder to rule him out entirely.
The courtroom showdown hasn't arrived yet (Apple is releasing a new episode every Friday), but part of the show's grip stems from the way it depicts life in a small town where gossip runs amok like Japanese knotweed, and where apparently unshakeable relationships rapidly become disposable in the face of rumour and scandal. Laurie (who's given increasing dramatic scope as the series progresses) finds her friends are dropping her, while Andy, previously known as the town's most capable prosecutor, is suddenly on the outside looking in. He has to bite his tongue as his former protege Neil Loguidice (appropriately pronounced "Lowjudas") takes over the case, and doesn't hesitate to use every backstabbing, knife-twisting trick in the book as he strives to get Jacob convicted for murder (pictured below, Laurie, Jacob and Andy Barber).
Screenwriter Mark Bomback also successfully suggests the baffling workings of the teenage mind, as he depicts Jacob and his schoolfriends living a remote-controlled existence via social networks, smartphones and computer gaming. It's Jacob's secretive online life, and his inability to appreciate how it interacts with the real one, that leads him into deep water with the police and prosecutors. Jaeden Martell plays Jacob as a kind of withdrawn, dark-side version of Harry Potter, highly intelligent but woefully short on practical good sense. He skilfully gives so little away that neither his guilt nor his innocence can be taken for granted.
Meanwhile, behavioural science enthusiasts may enjoy Defending Jacob's foray into genetics and the hypothetical notion of an inherited "murder gene", which is linked to the unsettling revelation that Andy Barber's father Billy is serving a life sentence for murder. If nothing else, this is a good enough excuse for an uncompromisingly scene-stealing performance by JK Simmons.
Plenty of twists to come, including a very clever, very late one that will almost certainly leave you blindsided, while Ólafur Arnalds's theme music conveys a mood of tortured unease. The only downside: you'll have to subscribe to Apple TV+.