The Village, ITV review - the weird and wonderful micro-climate of Portmeirion |

reviews, news & interviews
The Village, ITV review - the weird and wonderful micro-climate of Portmeirion
The Village, ITV review - the weird and wonderful micro-climate of Portmeirion
Inside Clough Williams-Ellis's Italianate Welsh fantasy
You can check out any time you like... or can you? The Portmeirion team on parade
Portmeirion, the Italianate village created by architect Sir Clough Williams-Ellis on the River Dwyryd estuary, might have been designed to provide the perfect surreal setting for the 1967 TV series The Prisoner. But though it resembles an opium
dream of doll's houses and fairytale landscapes, Portmeirion has proved remarkably sturdy, and with its selection of hotels and self-catering cottages functions successfully as a holiday destination.
This new series will chart a year in the village's life, and this opening episode was like following the local postman round the houses, and being introduced to all the locals. Painter and decorator Martin, for instance, has lived there for 42 years and is permanently employed keeping every building looking identical to the way Williams-Ellis designed it. Williams-Ellis's grandson, Robin Llewellyn, is now Portmeirion's managing director, and he stresses the need to maintain "the harmony between the hand-made and the natural."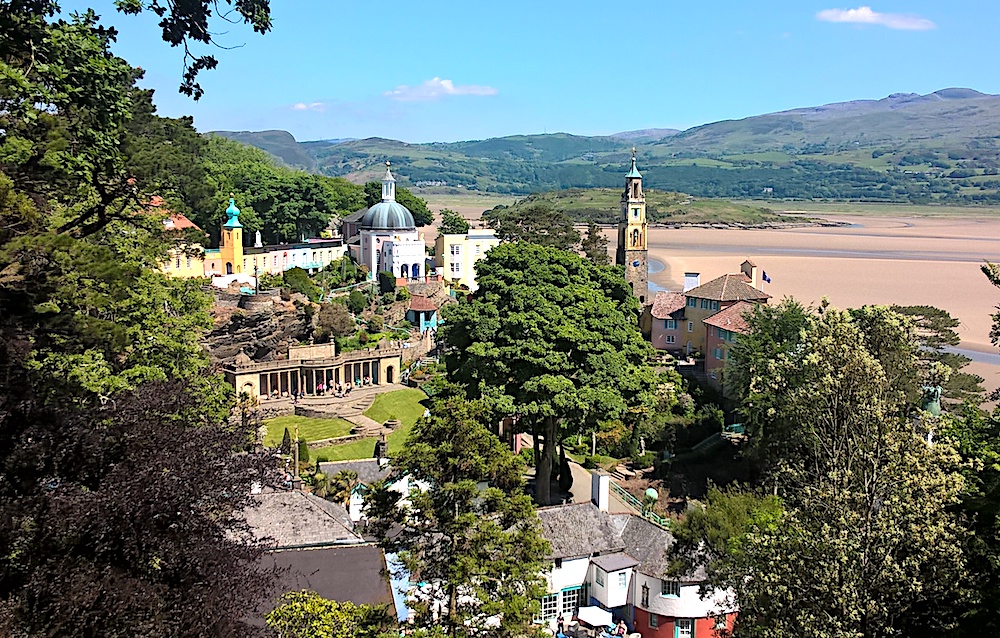 Delyth the wedding planner (20 years in situ) hand-holds her happy couples with obsessive attention to detail, while Gwynnedd is the Gardens and Maintenance supremo. He's only been there five years, but whether he'll ever manage to escape remains to be seen. "Now Gwynnedd's here, things get done," said the venerable Nigel, the local artist who restores the murals originally created by German artist Hans Feibusch.
Everybody has an almost mystical devotion to the place, and the collection of beautifully musical Welsh accents helped to lend the programme a hypnotic aura, as if the viewer were being gently absorbed into the village's mysterious ambience. As location manager Meurig put it, "the work is the same as any other work, but what an incredible office to do it in."
With its 70 acres of woodland and its subtropical micro-climate, where exotic shrubs will grow like nowhere else in Wales, Portmeirion is delightful yet disturbing, and scenes of cavorting Morris dancers and a Bollywood film crew shooting a video in the street enhanced its feeling of otherness. In episode two Portmeirion will be invaded by fanatical Prisoner fans, who probably appreciate its all-enveloping weirdness more than most.