Michael Nath: The Treatment review - 'deeds, and language, such as men do use' |

reviews, news & interviews
Michael Nath: The Treatment review - 'deeds, and language, such as men do use'
Michael Nath: The Treatment review - 'deeds, and language, such as men do use'
A London novel to join the greats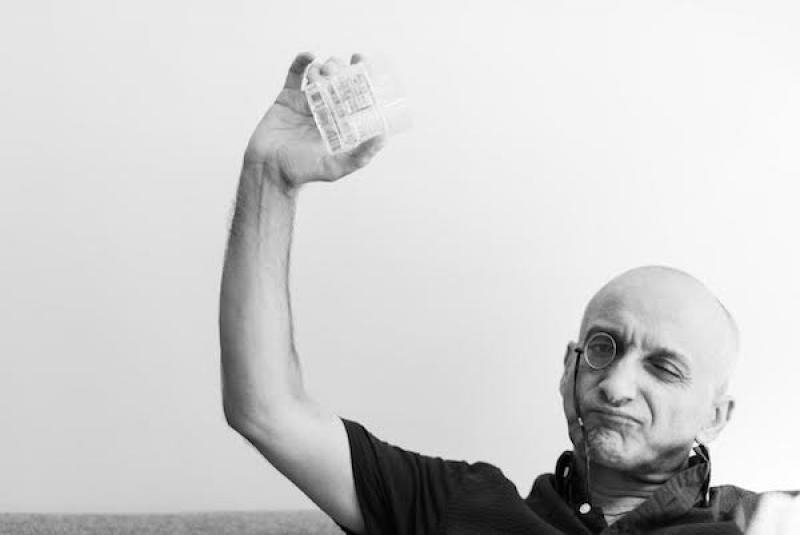 As eloquent as the savvy mate a few drinks down at the pub
Great writing about – or set in – London has one thing in common: voice. It's tuned into the city's multiple frequencies, its sometimes marvellous, sometimes maddening mix of different registers and rhythms.
Great writing about – or set in – London has one thing in common: voice. It's tuned into the city's multiple frequencies, its sometimes marvellous, sometimes maddening mix of different registers and rhythms. It adopts and adapts the capital's various insider and outsider codes, and recognises and reproduces their translation across neighbourhood and postcode, political and class lines in a process of osmosis which proves London to be more of a melting pot than New York ever was.
In this sense, academic and three-time novelist Michael Nath's latest book, The Treatment, is a great piece of writing about London, even though the actual fabric of the city fades into the background. We are confronted with the hyperactive, super-absorbent consciousness of Carl Hyatt – a journalist whose enduring, though wary, fascination with the criminal classes jeopardised his promising career at The G******* (as it is known in the book) and left him itching to punch above his weight at a local newspaper whose offices overlook the Hammersmith flyover.
Hyatt's primary source and guide in his continued pursuit of the story that landed him at the local rag is the brainy, northern majordomo of a male brothel frequented by the great and the good. His search seems to lead him up the garden path before bringing him treacherously close to the circles of London's organised crime underworld, which is precisely where Carl has always wanted to be.
The same story also threatens to lead him out of the newfound Eden of his second marriage, into the arms of the brainy, northern humour-columnist-turned-schoolteacher, Karen, who tempts him with exactly the unsexy middle-class comforts of security and a relatively undisturbed long life Carl strains against yet longs for.
The plot meanders more than the Thames. Michael Mulhall, the dodgy developer Carl hopes to expose, has ongoing dealings with the corrupt ex-coppers who helped cover up his nephew's involvement in the gang murder of a black teenager in South London. The nephew also happened to be involved in the partial blinding of a man who has spent the years since working as a standup humorist (not comedian) and plotting his revenge. Football-mad Turkish barbers, neighbourhood clairvoyants and local travel ticket touts also get in on the action.
What really impresses is the way Nath navigates the twists and turns. It's told with the confidence and effervescence of a mate two pints down at the pub who surprises you, and sometimes himself, with his bookish savviness. You want to know more. To read more. To hear more.
The Treatment sits easily alongside other city-centric classics, particularly those with a murderous or West London focus: novels new (In Our Mad and Furious City, NW), middle-aged (London Fields, The Lonely Londoners), old (London Belongs to Me, Twenty Thousand Streets Under the Sky) and, of course, almost anything by Dickens.
Nath doffs his cap to the latter. The book's would-be narrator, Victor Hanley, is a sharp lawyer of Hispanic-Asian descent with a penchant for that famous London novelist and 'doing voices'. Regularly appearing out of nowhere in conspicuously flash garb, Hanley invokes even paler ghosts by acting as Mephistopheles to Carl's Faust, even namedropping Marlowe's play, just in case we missed the resemblance.
It's not the only hint that the book's cast in a seventeenth century mould. Nath's opening pages include a list of dramatis personae, the first and last chapters take place on some Iberian isle and there's that ever-present theme of revenge. This is The Spanish Tragedy with a side of Hamlet (the standup humorist's stage name is the "Cunctator" or the "delayer").
With its ensemble of obsessives, The Treatment is also reminiscent of the riotous world of Ben Jonson whose express purpose in writing Every Man in his Humour could stand as an epigraph for Nath's book: to present "deeds, and language, such as men do use / And persons, such as comedy would choose, / When she would show an Image of the time, / And sport with human follies, now with crimes."
Of course, Nath's grim tragicomedy dallies with both light and dark – fitting, perhaps, for a book whose undercurrents concern the ugliness of British race relations, which are often concealed by the sort of praise for London's multiculturalism that opens this review. But that promiscuity only helps to show the generosity of Nath's muse.
Credulity must stretch when all of a novel's characters possess supernatural powers of eloquence. But the book harkens back to a time when (history would have us believe) that now rare talent – the gift of the gab – was seemingly bestowed on every inhabitant of England. The Treatment pays homage to the ingenuity of the common man, no matter how far he has fallen in the eyes of the law.
And so, Nath leaves us to admire one of the many pearls of wisdom he drops in passing, that the world is "full of surprises, forces, people who were something other, extra, than you took them for".