The Shock of the Future review - for the music nerds |

reviews, news & interviews
The Shock of the Future review - for the music nerds
The Shock of the Future review - for the music nerds
Retro French synth drama focuses on the music over character
Saturday, 14 September 2019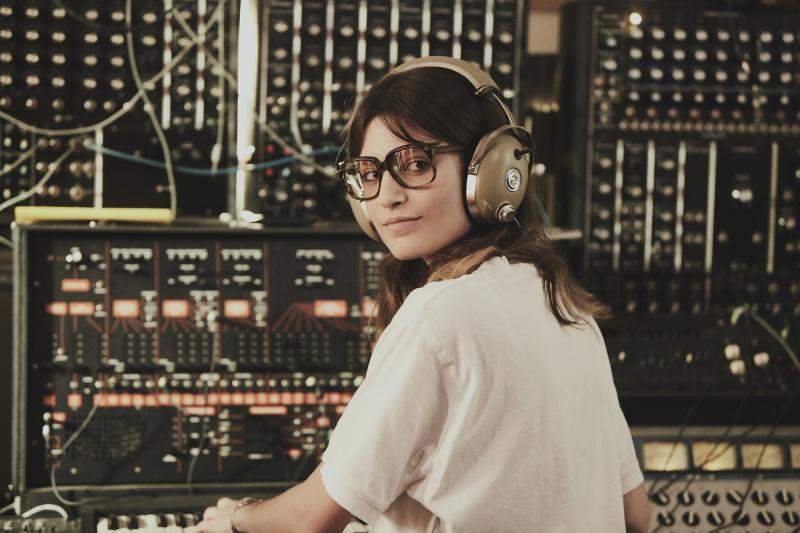 Alma Jodorwsky as aspiring synth producer Ana
The Shock of the Future is for anyone who's watched a music biopic and thought "that's not how it works!" Directed and co-written by Marc Collin of Nouvelle Vague fame, it's perhaps the most realisitic film about recording music ever made.
But as anyone who's ever been in the studio will tell you, the legends are much more exciting than the reality.
Alma Jodorwsky plays Ana, an aspiring synth wave sensation. She spends her day (which takes up the entire length of the film) in a friend's flat that she's sitting, along with his huge collection of synthesisers, keyboards and recording equipment. She experiments, demos, and converses with a rotating cast of visitors. The slimy Jean-Mi (Philippe Rebbot) keeps popping by for a backing track he's comissioned, taking full advantage of continental kissing, and a singer (French musician Clara Luciani, pictured below right) turns up for a cancelled session. But all Ana really cares about is her music, and hopes her upcoming party is the perfect place to impress a music exec.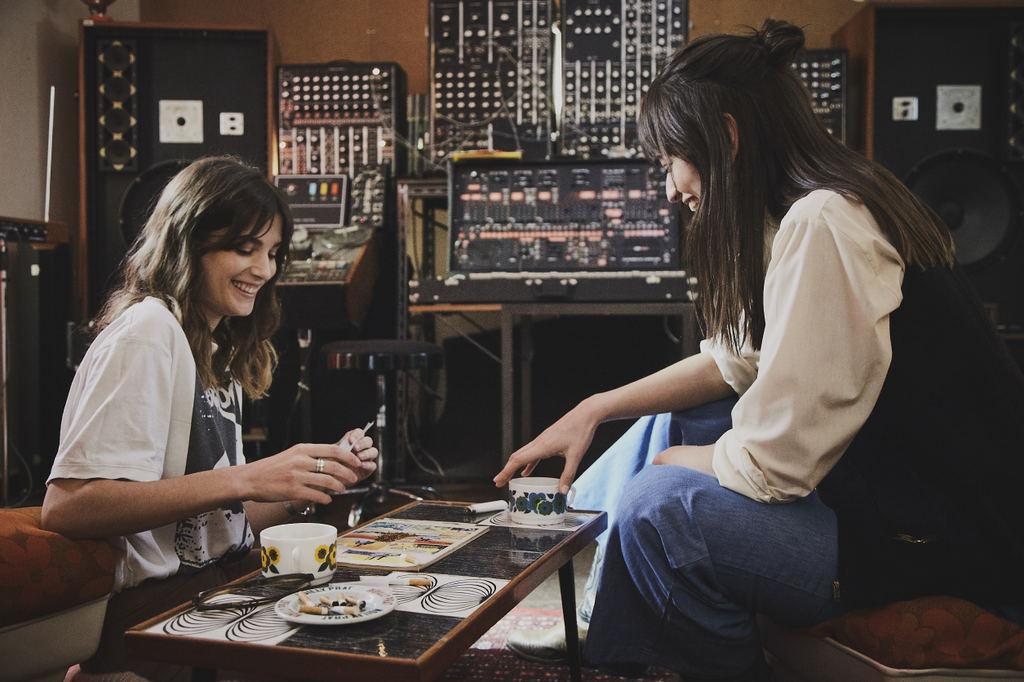 This simple premise is merely an excuse for top-grade synthesiser porn. Oscillators and arpeggiators, wooden cheeks and coloured jacks, the mystery of what noise will come from each figuration. It perfectly captures the pioneering spirit of the age, with each new gadget opening new unheard worlds. Ana is a total geek for this stuff, prone to monologuing about a brave new world away from the dirty rock clubs, thousands of people dancing in fields to electronics and light shows - just imagine! A good amount of the film is dedicated to showcasing the sounds of the era, a proper treat for the anoraks among us.
And perhaps that's best where this films sits, a little treat for those in the know, because it's clearly written by someone who knows more about programming than plotting. Ana's story passes by like the many visitors to her flat. Any hint of jeopardy washes by with little effort: she misses a deadline, no problem; she refuses to work, quick fix; she borrows a very expensive beatbox without the means to pay for it, that's fine. The film acts as an ode to the isolation, hard work and repeated knockbacks of musicians, but it fails to accurately portray this. She spends most of her time talking to people, writes a hit song in an afternoon, and gets a good opportunity at the end of it.
But god, the music is good. And finally a scene where a singer doesn't magically come up with a finished melody and lyrics within a minute of hearing the track! Truly, The Shock of the Future is made for people who care about this stuff. By no means the best music movie ever made, but cathartic viewing for pedants.
It's clearly written by someone who knows more about programming than plotting
rating
Explore topics
Share this article