Ocean Vuong: On Earth We're Briefly Gorgeous review – the new avant-garde |

reviews, news & interviews
Ocean Vuong: On Earth We're Briefly Gorgeous review – the new avant-garde
Ocean Vuong: On Earth We're Briefly Gorgeous review – the new avant-garde
Debut novel by prize-winning poet is a coming-of-age tale for today's America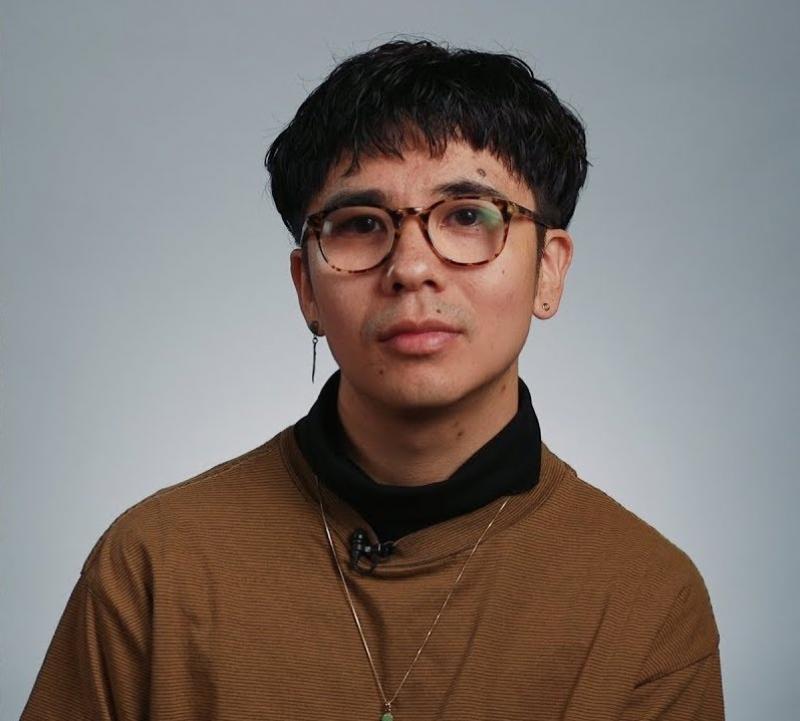 Ocean Vuong
Ocean Vuong's debut novel is written as a letter to his mother, who cannot read. She cannot read because, when she was five, her schoolhouse was burnt to the ground in an American napalm raid. "Our mother tongue, then," writes Vuong, is the "mark of where your education ended, ashed. Ma, to speak in our mother tongue is to speak only partially in Vietnamese, but entirely in war."
Vuong, whose debut poetry collection, Night Sky with Exit Wounds, won the 2017 T.S. Eliot Prize, was born in Ho Chi Minh City in 1988 and emigrated with his mother and grandmother to Hartford, Connecticut via a Philippine refugee camp in 1990. His mother found work in a nail salon – a place of no contracts or health care, of noxious fumes, where brown women crouched to wash the feet of white ones; a place "where dreams become the calcified knowledge of what it means to be awake in American bones – with or without citizenship – aching, toxic, and underpaid."
Hartford at the turn of the millennium was a place where bootlegged 50 Cent records blasted through the blocks, where "fathers were phantoms", and "grandmothers, abuelas, abas, nanas, babas, and bà ngoạis were kings, crowned with nothing but salvaged and impoverished pride and the stubborn testament of their tongues." Vuong's letter sets out to elevate this testament, moving back and forth between his own upbringing and his grandmother's life in Vietnam during the war.
In Saigon, where she worked for a time as a sex worker, she met and fell in love with a GI named Paul; or, as in Night Sky… "An American soldier fucked a Vietnamese farmgirl. Thus my / Mother exists. Thus I exist. Thus no bombs = no family = no me. / Yikes". Meanwhile in Connecticut, the narrator becomes old enough to work. In the summer of his fourteenth birthday he picks tobacco alongside undocumented Central Americans who call him "Chinito". He befriends the boss's grandson, Trevor. They ride their bikes through town, smoke weed and go swimming. Sometimes they have sex in the barn where the tobacco is hung out to dry. The narrator comes to terms with his sexuality. Trevor, in passages which falter, does not:
On your steps in the grey dawn. His face in his arms. I don't wanna, he said, his panting. His shaking hair. The blur of it. Please tell me I am not, he said through the sound of his knuckles as he popped them like the word But But But. And you take a step back. Please tell me I am not, he said, I am not
a faggot. Am I? Am I? Are you?
Trevor the hunter. Trevor the carnivore, the redneck, not
A pansy, shotgunner, sharpshooter, not fruit or fairy. Trevor meateater but not
As its author, Vuong is keenly aware of the hybridity of his novel. Anticipating its reception, he writes scathingly of the Anglo-Teutonic socio-cultural order which makes monsters of the Other: "They will write their names on your leash and call you necessary, call you urgent... They will tell you that to be political is to be merely angry, and therefore artless, depthless, 'raw', and empty. They will speak of the political with embarrassment, as if speaking of Santa Claus." Yet he is prepared to meet this with grace: "What I really wanted to say was that a monster is not such a terrible thing to be. From the Latin root monstrum, a divine messenger of catastrophe, then adapted by the Old French to mean an animal of myriad origins: centaur, griffin, satyr. To be a monster is to be a hybrid signal, a lighthouse: both shelter and warning at once."
Essayistic digressions in the manner of Maggie Nelson or Ben Lerner (who taught Vuong at Brooklyn College) which reach for snippets of theory or facts – such as the migratory habits of monarch butterflies and the cultural background of Tiger Woods – meet with uneven success. The butterfly simile is a cliché, and despite accounts of overdose deaths from more than a decade ago, a meditation on the manufacturing history of OxyContin is overly long. Some of autofiction's more esoteric tendencies are gently rejected: "that's where I stopped. Where I decided to write to you. You who are still alive."
Instead, the formal framework of letter-as-novel places On Earth… alongside James Baldwin's The Fire Next Time and Ta-Nehisi Coates's Between the World and Me. In this way, Vuong reaffirms the epistolary novel as an insurrectionary form which allows America's oppressed to sing their discontents. Baldwin hands out hard truths to his nephew, and us: "I tell you this because I love you, and please don't you ever forget it." Vuong too writes from pain and compassion – for himself, for his mother, and for everyone else.
He also claims his own form: "I am writing because they told me to never start a sentence with because. But I wasn't trying to make a sentence – I was trying to break free." It's an approach that recalls Layli Long Soldier's poem 38 which begins, "Here, the sentence will be respected." It is a keening, seething account of the hanging of the Dakota 38, the largest mass hanging in US history, ordered by Abraham Lincoln the same week he signed the Order of Emancipation. It presents sentences as units of colonising historiography and sets out to eviscerate them, thereby appropriating an epistemological framework violently imposed on the Oglala Lakota Nation by the United States. Vuong claims the word "because" and with it, the causal relationship between American napalm and his mother's illiteracy: it is the truth, and he has let it loose. Both Long Soldier and Vuong undermine the sentence, bending it to breaking point and using it to new, thrilling ends.
Later, the novel's narrator encounters a man who wears a baseball cap embroidered with the words "Nam Vet 4 Life". The oxygen from his wheeled tank fizzes into his nose: "I regarded him the way I do every white veteran from that war, thinking he could be my grandfather." This moment recalls African American poet Terrance Hayes's American Sonnets for my Past and Future Assassin: "Like no / Culture before us, we relate the way the descendants / Of the raped relate to the descendants of their rapists." And in his unflinching exploration of growing up gay and poor, Vuong recalls Edouard Louis's sharp examination of American masculinity's "dialect of damaged American fathers" and "knuckled American rage" in The End of Eddy.
To draw out these connections is to see how Vuong is operating in a nexus of non-establishment authors bent on subverting canonical forms to employ them as mouthpieces for insubordinate rage, enormous love, and monumental dignity. There is a new avant-garde afoot. It is gorgeous.
On Earth We're Briefly Goregous by Ocean Vuong £12.99 hardback