CD: Mark Ronson - Late Night Feelings |

reviews, news & interviews
CD: Mark Ronson - Late Night Feelings
CD: Mark Ronson - Late Night Feelings
Another well-crafted record of pure pop hits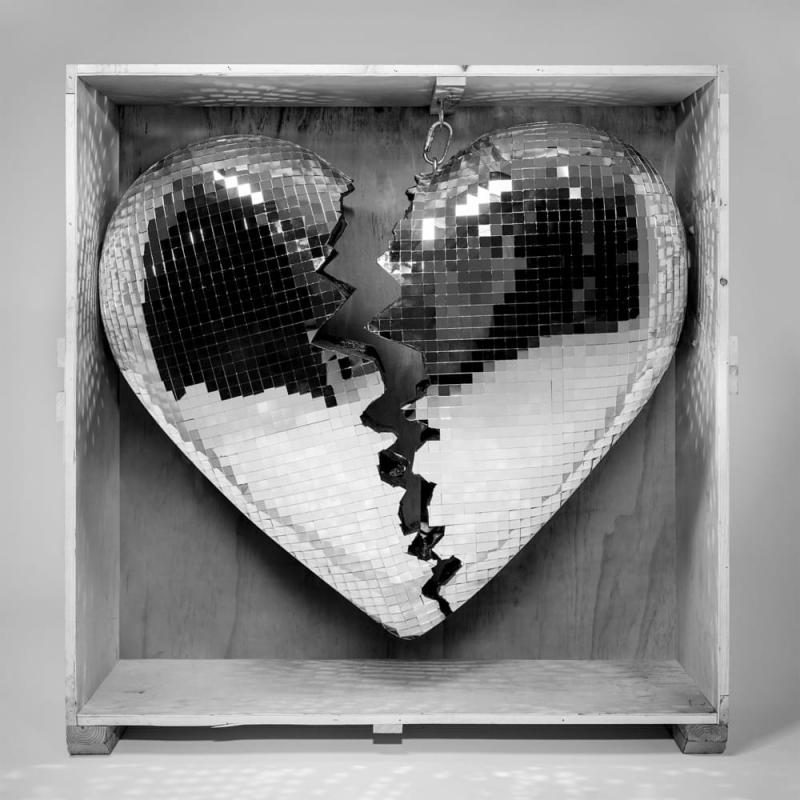 Disco heartbreak is the order of the day
Producer extraordinaire Mark Ronson has set his sights on soundtracking the summer once again, with his latest collaborative collection of pop gems. It's a seductive album, packed with enough hooks to conquer the charts for the next few months.
The lead singles set the tone for the album's raison d'être: bittersweet pop. "Nothing Breaks Like a Heart" with Miley Cyrus is an immediate standout dancefloor filler, country sensibilities thrown through nightclub drama. The Lykke Li-led "Late Night Feelings" doubles down on this mood, evoking a night time drive through Miami. Its magic lies in a chorus followed by a bigger chorus, always a guaranteed winner.
As usual, Ronson has pulled in performers from both ends of the fame scale, and it's perhaps the less recognisable names that make the biggest impact. YEBBA's mid-album trilogy is fantastic, spanning from Metronomy-esque block harmonies in "Knock Knock Knock" to full on vocal acrobatics in "When U Went Away". The three songs play thematically as a doomed relationship, with "Don't Leave Me Lonely" proving a real intimate banger.
Other standouts include "Pieces of Us" by Princess King, all bewitching beats and emotional longing that bring to mind Christine and the Queens, and Angel Olsen's "True Blue", lush hypnotic psych perfect for a French perfume advert. Alicia Keys and The Last Artful, Dodgr provide the most upbeat of tracks, "Truth", with similar syncopated lines that have proved popular with Janelle Monae and Lizzo's latest releases.
Though it's Ronson's name on the cover, there's a whole crew of writers and producers behind the album, including Jamie xx and Tame Impala's Kevin Parker. This mercenary approach occasionally feels artificial. "Find U Again" with Camila Cabello is formulaic, bar a cute melodic turn, and the final two tracks see the album drift away rather than leave a lasting imprint. But that all comes with the territory. If you want a big pop record, this is one of 2019's top contenders.