DVD/Blu-ray: Bergman - A Year in a Life |

reviews, news & interviews
DVD/Blu-ray: Bergman - A Year in a Life
DVD/Blu-ray: Bergman - A Year in a Life
Master and monster: the Swedish cinema maestro dissected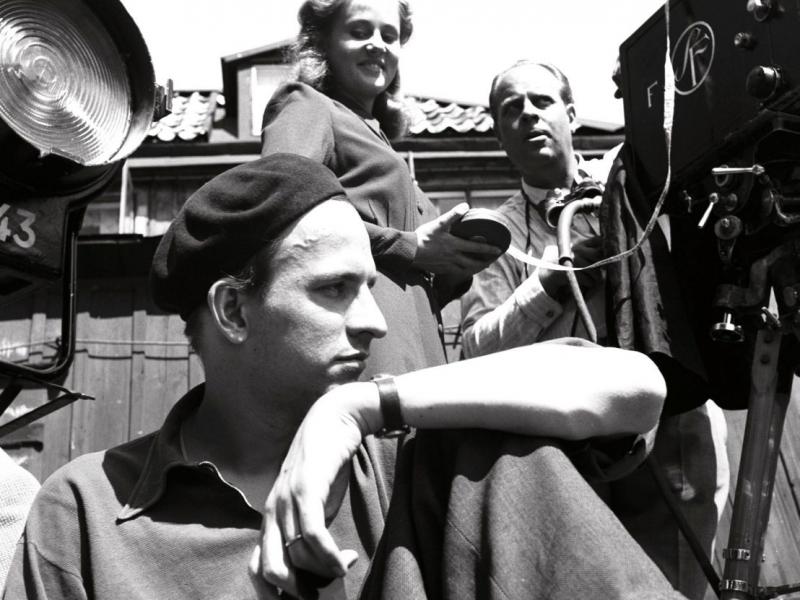 The monster as great director
1957 was a busy year for a very busy director: Ingmar Bergman made two of his most famous films – The Seventh Seal and Wild Strawberries, several TV dramas, and a number of major stage productions.
All the while, he was suffering from painful stomach ulcers, juggling a number of love affairs and breaking through, after a decade of increasingly accomplished and controversial films, as one of the leading film-makers in the world.
Jane Magnusson's documentary uses this annus mirabiliis as a thread for a film that explores the entirety of the Swedish master's life. All of Bergman's films are in some way about him, and perhaps unlike any other director in the history of cinema, he examines himself in forensic and pitiless detail through films in which many leading characters, female as well as male, reflect aspects of himself, not least his self-obsession, intolerance and cruelty.
With Bergman the fuel was sexThe pivotal year around which Magnusson constructs her biography coincides with Bergman's midlife crisis, the point at which he faces ageing and death in two of his masterpieces: in Wild Strawberries, Isaak Born (who shares the initials of his name with the director), an elderly professor about to be honoured for lifetime achievement, dreams at the start of the film – one of cinema's most powerful and revered such sequences – that he stares into his own coffin and that his dead double grabs his hand and pulls him down towards him. In The Seventh Seal, the wandering knight plays chess with Death, as the land he travels through suffers in the shadow of the plague.
She is served as well by a fabulous treasure house of archive that can be savoured by the hard-core fans in a four-hour plus version of the documentary offered as one of the DVD's bonuses. The material at Magnusson's disposal includes tremendous "making-of" footage, that vividly evokes the feel of Bergman on the set, his magnetic force as well as his terrifying temper tantrums – the funniest of which is directed at a cat that's being true to her nature and refuses to be bullied by the furious maestro.
There are marvellous interview moments with Bergman himself from every period of his career: the contrast between youthful bravado and the cool almost ironic confessional tone of his final years says as much as anything else about a journey towards maturity and honesty that is very moving indeed. This allows the viewer to accept the man's flaws as part of an extraordinary unfolding character, whose dark side was essential to the clarity of the vision he shared so relentlessly.
As the director Suzanne Osten remarks, while Fassbinder's energy came largely from amphetamines, with Bergman the fuel was sex. His former lovers – not least Ingrid Thulin who admits to having always loved him, even after the end of their affair – collaborators, actors and others reflect on various moments of his life, the experience of working with him, and much more. These are never just talking heads, but witnesses who speak perceptively and honestly, most tellingly actor Stefan Larsson. Larsson never minces his words (Bergman worked, he says, in a "testosterone-hubris-filled bubble"), and yet he brings to his remarks on a deeply flawed fellow human being a combination of intelligence and compassion.
In spite of sloppy editing in the early part of the film, this is the documentary that Ingmar Bergman deserves, rich in material that is well-used, and above all, profoundly moving. He was undeniably a monster, but a writer and director with a willingness to explore the depths of the psyche – not least his own – and create something close to definitive that can be shared and felt by us all.
His dark side was essential to the clarity of the vision he shared so relentlessly
rating
Explore topics
Share this article