Blu-ray: Ingmar Bergman Vol 2 |

reviews, news & interviews
Blu-ray: Ingmar Bergman Vol 2
Blu-ray: Ingmar Bergman Vol 2
The timeless work of a cinematic master
The dance of death at the end of 'The Seventh Seal'
In my teens, I was one of the budding cinephiles who ran the Film Club at my boarding school. Once a month, we'd rent an arthouse movie. The films would be projected on the Saturday night.
Ingmar Bergman's The Seventh Seal (1957) was a revelation. As we staggered out of the packed hall, still haunted by the unforgettable shot of Death leading those whose fate he'd announced, in silhouette on the crest of a windswept hill, there was a spontaneous wave of elation: the entire audience clamoured to see the film again the next day. This was the first time in my life that I'd ever watched a film twice within 24 hours.
I tell this story because Bergman's films from the 1950s, his "middle period", exercised such an influence on me (and many others of my generation); they were one of the reasons I became a film-maker, albeit in the field of documentary. I realised a few years ago on re-visiting The Seventh Seal, a visually stunning and powerfully atmospheric evocation of the medieval imagination as well as a mediation on fate and death, that my own film language owed a lot to Bergman's mastery: his sophisticated sense of editing and the rhythm that gives it eloquence, and, last but not least, the depth of his humanity.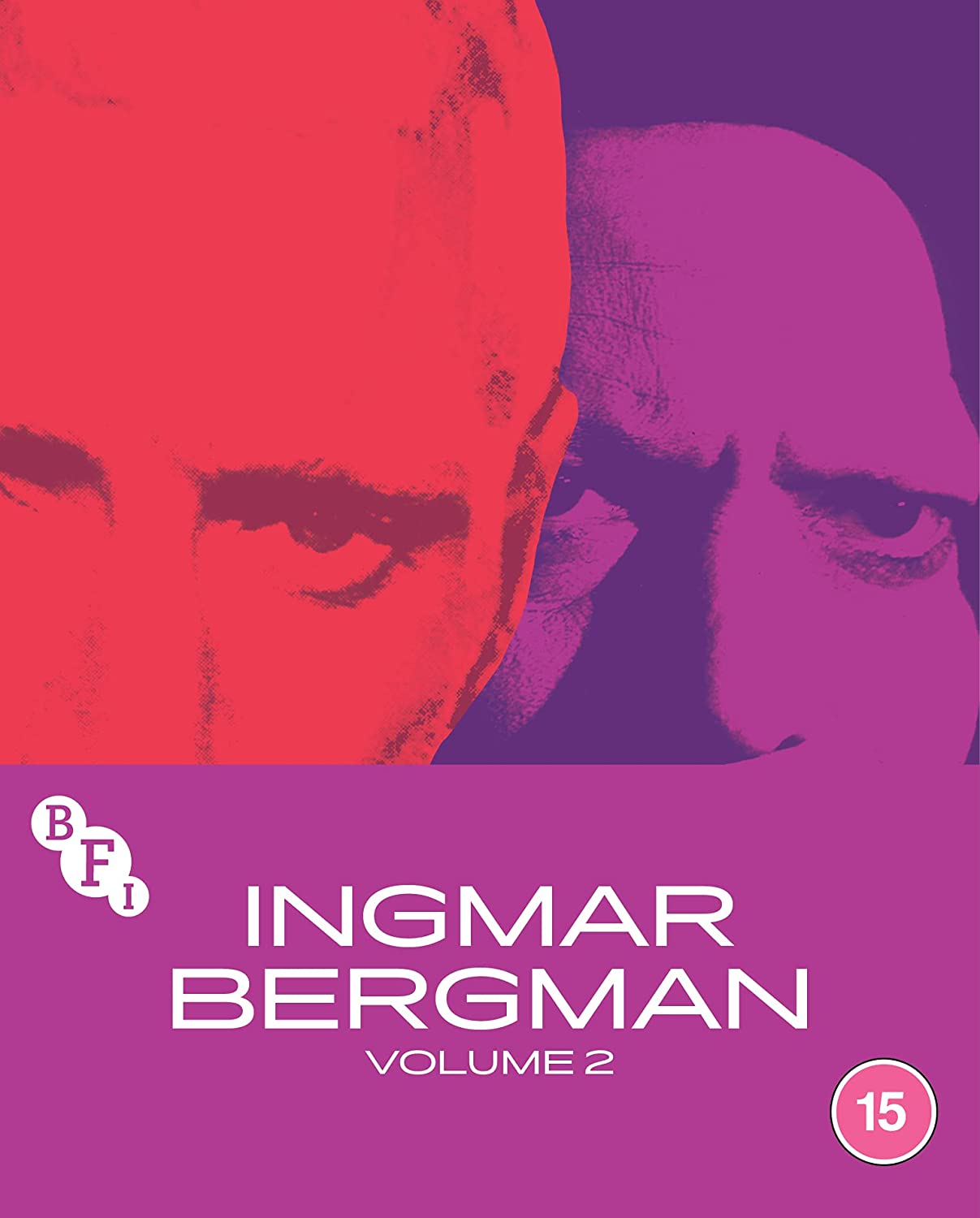 Watching the films in the BFI's second box-set of the great Swedish master's films has been a total joy, revelatory and deeply moving. Perhaps because I'm older than I was when I first discovered Wild Strawberries (1957, pictured below) as a teenager, and now in the same phase of life as the central character, Isak Borg, I found myself in tears, touched by the human fallibility that the film reveals, along with moments of great joy and resolution.
Several of the films here are masterpieces, and none are less than well worth watching. They are beautifully restored. The extraordinary use of light and cinematography – mostly from Gunnar Fischer, every bit as distinctive but less well-known than Sven Nykvist who replaced him in later years – makes for a use of black and white that is surprisingly modern, even in the period films included in the set. The opening sequence of Wild Strawberries, the deeply disturbing evocation of a dream in which the main character is dramatically confronted with his own mortality, still packs a punch today. Bergman's approach is stylised, unlike the Italian neo-realists or the French nouvelle vague, but he's left behind the excesses of expressionism and the film noir tropes that drew so strongly from it.
DVD bonuses aren't always what makes a re-issue special. Yet, in this case, the revealing and often touching 2007 conversation between journalist Nils Petter Sundgren (perfectly-pitched in this role) and four actresses (Bibi Andersson, Gunnel Lindblom, Pernilla August and Elin Klinga) who worked with Bergman in theatre as well as cinema, is a total gem. The four women are sensitive, funny, intelligent and articulate, feeding off each other, rather than relying on thespian wit or self-importance. It's easy to see why he cast them over and over.
In talking about working with Bergman, they constantly return to his profound humanity and ability to listen. Although generally perceived as a "man's man", and not without machismo, as one of the women points out, he loved working with women, trusted their creativity, and encouraged extraordinary performances from them. This set of films features Bergman's women at their best: not least bubbly Bibi Andersson, a paragon of contagious and heart-warming effervescence in Wild Strawberries (pictured above), Harriet Andersson in Summer with Monika (1953) and A Lesson in Love (1954), the sensuous Eva Dahlbeck in Waiting Women (1952) and Smiles of a Summer NIght (1955), and the veteran actress Naima Wifstrand, who scintillates with wisdom and irony in her portrayals of old age.
Bergman's men are often prisoners of the roles they need to play in society – Victor Sjöstrom as Isak Borg the old professor in Wild Strawberries or many of the roles played by Gunnar Björnstrand, the master of near-autistic stuffed-shirt formality. He does this to perfection as a pedantic scientist in The Magician (1958) and as jilted husbands in several of the films including Smiles of a Summer Night – an enchanting and perfectly made comedy of manners – and Waiting Women.
And yet Björnstrand can also inhabit a very different range of emotions, as in The Seventh Seal where he provides a light-hearted squire to Max von Sydow's fated and tortured crusader knight. Partly because of this film and its central character, Bergman acquired a reputation as a writer and director obsessed with death, reflecting a still-held view of Scandis being habitually suicidal and terminally inhabited by noir. He is, however, very good at comedy. Even in a film like The Magician, which comes close to the horror genre, with Max von Sydow as a fraudulent conjuror, the below-stairs characters – as in many of his films, expressing their sexual desire in a playful way – provide light relief and a human touch, in a way reminiscent of the more earthy characters in Shakespeare. Bergman has a way with sex and sensuality on screen that's without equal: not least in Summer with Monika where he handles the arc of desire, seduction, romance and the decay of love with delicacy and physicality, as well as a sense of the tragedy that threatens most romantic relationships
The period represented in this collection is only a part of Bergman's massive and consistently brilliant oeuvre. He was also a great theatre and opera director, one of the giants of his generation. His films are consistently set in a world where generations clash and come together, and where the journey from youth to old age is evoked in all its mythical richness. The films alone make it clear that he is one of those rare creative forces, on a par, I'd venture to say, in terms of range and depth with Bob Dylan or Shakespeare. He was immensely prolific – The Seventh Seal and Wild Strawberries were made in a single year, 1957 – alongside theatrical productions.
He was never afraid to tackle death and mortality head on. He had an almost uncanny sense of what it is to be human, the passion, the vanity, the ridicule and the omniprsent vulnerability. He knew how to tell stories that reflect the paradox of incarnation in a way that is deeply stirring, dazzling and immensely entertaining. While other great film-makers of his generation may have changed the way we see the world, and stood at the edge of cultural change, Bergman, on the strength of revisiting the films in this collection, has produced, work that has not dated. As with the greatest artists, he produces art that transcends time and space, and reaches deep into the human soul.
He produces art that transcends time and space
rating
Explore topics
Share this article