Beautiful Boy review - well-acted but a slog |

reviews, news & interviews
Beautiful Boy review - well-acted but a slog
Beautiful Boy review - well-acted but a slog
Steve Carell and the astounding Timothée Chalamet can't enliven meth addict memoir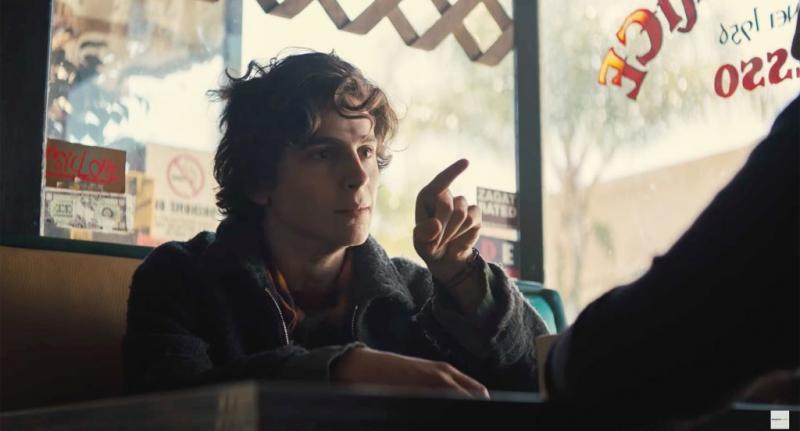 Coming clean: Timothée Chalamet as Nic Sheff in 'Beautiful Boy''
The tortuous road to addiction and back again – or maybe not – makes for a faintly tedious experience in Beautiful Boy, notwithstanding the committed performances of an A-list cast.
On the road to his second consecutive
Oscar nomination
following his breakout performance last year in
Call Me By Your Name
,
Timothée Chalamet confirms a degree of sensitivity rare in actors of any age, and Steve Carell finds numerous ways to furrow his brow even when the film as a whole leaves you checking your watch.
Based, unusually, on a pair of memoirs by a father and son, the screenplay by Luke Davies and the film's director Felix van Groeningen tells of the slide into meth addiction of Nic Sheff (Chalamet) and the effect his gathering loss of control has on his divorced parents, most notably his father, David (Carell).
A California-based magazine journalist who seems forever to be taking high-powered meetings in New York, David can't understand how a gifted and literate son born into privilege has given himself over so fully to darkness – towards an inexplicable realm that Nic describes rather predictably as "this big black hole in me". The movie for more than two hours tracks Nic's steps towards apparent recovery and the relapses made along the way, accompaned all the while by an eclectic soundscape (Henryk Górecki gets a real workout) that includes surely the oddest use ever of the wedding song "Sunrise, Sunset" from Fiddler on the Roof.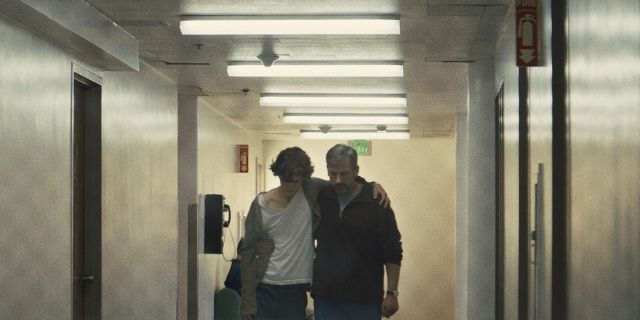 This is harrowing stuff, to be sure, but the movie for the most part feels oddly becalmed, largely because neither the script nor the direction finds much surprise in well-trawled terrain. (One can imagine what Gus Van Sant might have done with the same material.) Recidivism of this sort is surely difficult for a loved one to endure, but even so Nic's continual stumbles begin to feel as if they are happening by rote, almost as if the filmmakers can't get under this adolescent's skin any better than he seems able to. (Lines like "I'm attracted to craziness: this is who I am" don't really cut it.)
None of this is the fault of the actors, however criminal it seems to waste the wonderful Amy Ryan, who gets only a scene or two as Nic's sidelined mum; indeed, her relationship with her son remains shrouded in mystery, as perhaps might be expected from the fact that her ex-husband and not she is the film's parental source. Instead, the essential tussle is between a dad and his once-beautiful boy, while David's second wife (Maura Tierney, from The Affair, pictured above with Carell) does little but share in the collective concern and try to keep her and David's own two young children free from the force field of harm embodied by the sweet-seeming Nic. (In one of the more wrenching scenes, Nic is revealed to have raided the piggy bank of his eight-year-old half-brother.)
A tender, sad-eyed Carell locates what breadth of response he can – that's to say, from overweening love to self-immolating rejection – tasked with playing a journalist whose skills are put to a use he could never have envisaged: trying to decipher his own son's wayward behaviour. (In a sly inside joke, Timothy Hutton gets a cameo as an authority on addiction, Hutton having of course once won an Oscar for playing his own variant on youthful anguish in Ordinary People.) And Chalamet's emotional translucence is once again remarkable to behold. Gifted with a climactic phone call in this film as he was in Call Me By Your Name, the actor communicates euphoria, desperation and inward-turning disgust as required: all that's missing is a film that might in celluloid terms deliver its own high.
This is harrowing stuff, to be sure, but the movie for the most part feels oddly becalmed
rating
Explore topics
Share this article