WW1: The Last Tommies, BBC Four review - Great War stories |

reviews, news & interviews
WW1: The Last Tommies, BBC Four review - Great War stories
WW1: The Last Tommies, BBC Four review - Great War stories
Centrepiece of the BBC's World War One season makes for remarkable oral history
Thursday, 08 November 2018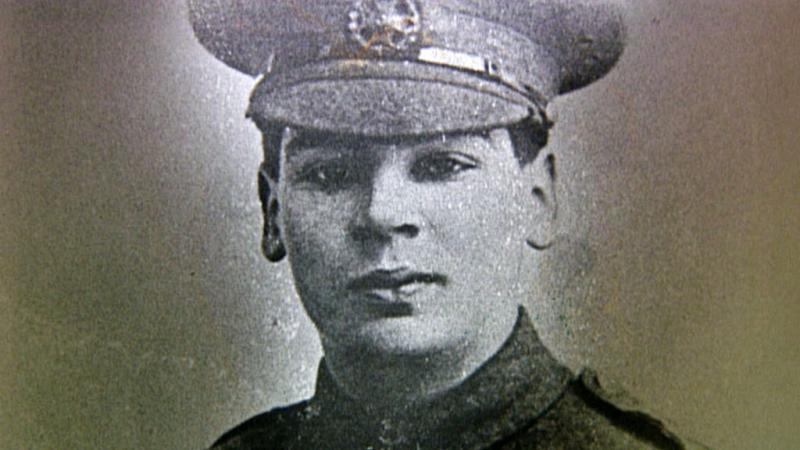 Jack Rogers: 'There was no more of me'
"Why should I go out and kill somebody I never knew? There was no reason at all in it in my way of thinking." Britain's very last Tommy was Harry Patch, born in 1898, conscripted in 1916 and still alive on his 111th birthday in 2009.
He was one of the witnesses in
The Last Tommies
,
BBC Four
's remarkable work of oral
history
.
The centrepiece of the BBC's centenary commemoration of the Armistice unspooled over three nights, collating interviews made over 30 years. Its impact may be slightly occluded by Peter Jackson's unmissable They Shall Not Grow Old this coming Sunday 11 November, which takes much of the footage used here but colorises it, enabling tints of khaki and rosy skin tones to shrink the hundred years between now and then. If the pictures convey the visceral story in that, in this it was the words of the men and women who, unlike the fallen, did grow immensely old.
The voiceover was supplied by Paul McGann, perhaps an act of subversion on the part of the BBC. McGann made his name in The Monocled Mutineer (1986), Alan Bleasdale's vehement assault on the futility of war which was widely attacked as an example of the BBC's left-wing bias. Some things don't change.
Over three episodes, The Last Tommies tracked the journey from innocence – the rush to enlist in 1914 – to experience: the knowledge, in the words of Dick Trafford, that "to go through Passchendaele is to go through hell". "We thought it was going to be a lovely little game," said Alfred Henn. "But it wasn't. It was wicked, wicked. The sacrifice of young lives for nothing." Not everyone took exactly the same position about the ceaseless carnage. "I personally enjoyed the ruddy war," recalled Richard Hawkins (pictured above right), whose patriotic officer-class bluster survived the slaughter. "I don't know why," he added, in a fleeting moment of doubt.
The memories had a pin-sharp clarity, brought forth in a tangy rainbow of accents, all loams and burrs, often in phrasing that has the curious sepia tint of a subtly different yesteryear. Jack Rogers remembered being captured in a trench by a German who jabbed a bayonet at his chest. "There was no more of me," he remembered thinking, before his enemy asked for a cigarette. As a child contributing to the war effort, Kathleen Leeke-Roe got ringworm milking cows. "I had a septic head in the end, you see," she said. Aged nine Ellen Elston, whose father had been killed, had to look after her younger siblings including a baby while her mother worked. "You couldn't show any emotion because of the younger children. I used to go to bed and cry myself to sleep with it all really."
But then no one could show any emotion, when they saw men were left to drown in waterlogged shellholes or had limbs amputated or got whacked by rifle-butts when taken prisoner. They absorbed the screams which then echoed down the decades. "Some of those fellas gave their lives that other people could live," said Robbie Burns (pictured above left). The lives that came after, of children and grandchildren, bore silent witness, grinning in framed photographs on tables while their forebears dug trench-deep to disinter the awful things they had seen.
The memories had a pin-sharp clarity, brought forth in a tangy rainbow of accents, all loams and burrs
rating
Explore topics
Share this article