Wanderlust, BBC One, series finale review - you can't have your cake and eat it |

reviews, news & interviews
Wanderlust, BBC One, series finale review - you can't have your cake and eat it
Wanderlust, BBC One, series finale review - you can't have your cake and eat it
Nick Payne's marital examination asks questions to the very end
Wednesday, 10 October 2018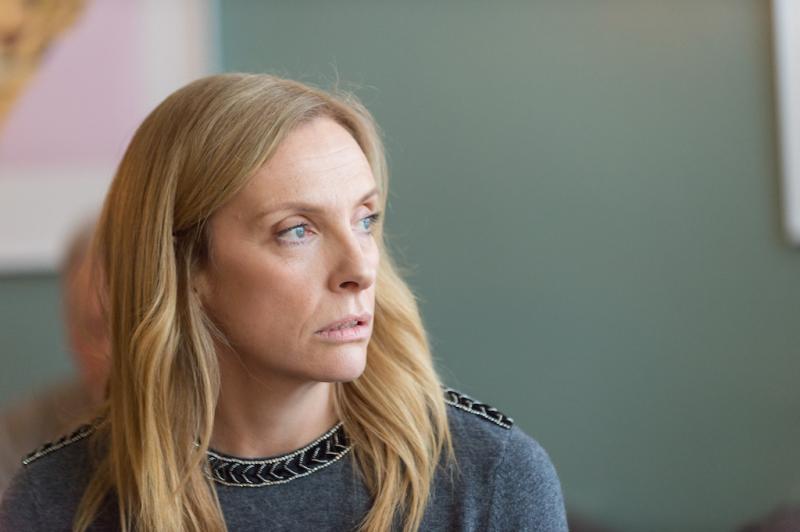 Toni Collette as Joy in 'Wanderlust'
So Wanderlust (BBC One) has ceased wandering and its angsty parade of characters have left a sentence unfinished for the last time. In the end, where were we, compared to where we've been? The final episode opened with Joy, like King Alfred, burning the pancakes. Seemingly her boats had suffered the same fate, atomised under the centrifugal forces of love and lust, but also a mass break-out of grief.
She tried filling the void with muffins.
Nick Payne's six-part drama has sought to test the strength of longstanding relationships and decided to find in favour of the devil you know. Alan's (Steven Mackintosh) flirtation with another life crumpled on impact with a tiny messy flat, even though it contained his sparky colleague Claire (Zawe Ashton). In the aisles of a hardware superstore Claire cottoned on to the truth that colonising another woman's husband isn't all plain sailing. Meanwhile Joy's evening flit to a country house hotel resulted in a cruel reality check as cocky old chancer Lawrence (Paul Kaye) admitted his romantic disloyalty had limits. These melancholy moments were written and played with compelling care and attention.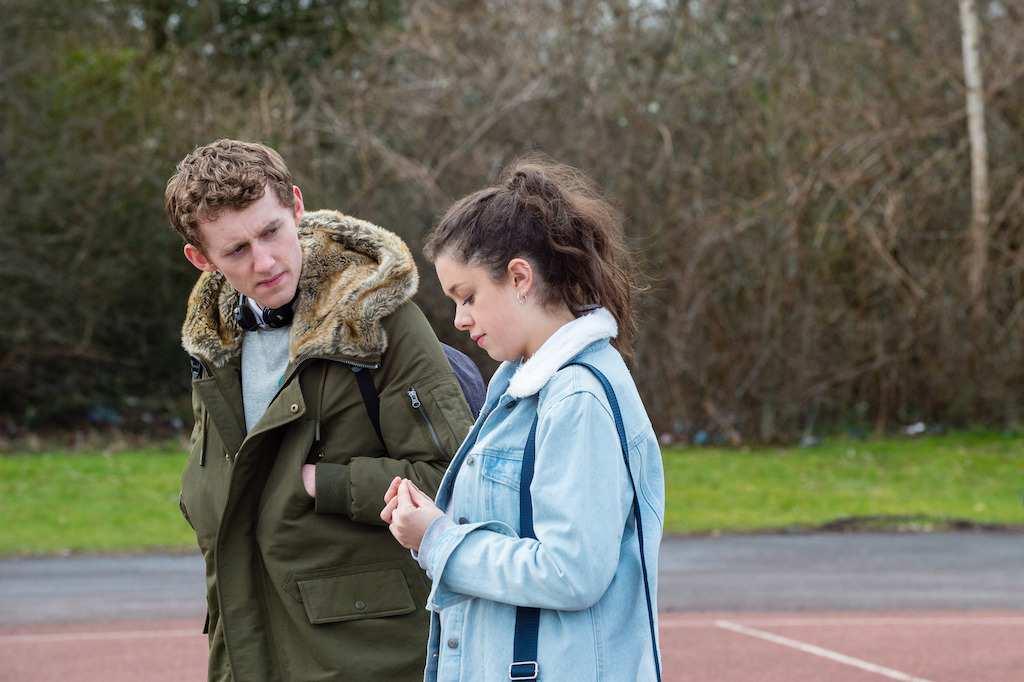 Meanwhile, down a generation, Joy and Alan's brood were finally taking the plunge much as their optimistic parents, glimpsed in radiant flashbacks, had once done all those years ago. The strongest of these three storylines belonged to Tom and his best friend Michelle (Joe Hurst and Isis Hainsworth, pictured above) whose first dabbling beneath the duvet was enchantingly awkward. With hearts as yet unbroken, it was their unenacted tragedy that one day they would break asunder and wonder, like Lawrence and Joy, what might have been. Laura (Celeste Dring) and Joy's old client Jason (Royce Pierreson) fled with rucksacks, but their story wasn't vouchsafed enough elbow room to explore the world of twentysomething neurosis. As for the sweet blossoming romance between Naomi (Emma D'Arcy) and bicurious neighbour Rita (Anastasia Hille), it felt like an underwritten postcard from another drama.
The packed finale was a welcome antidote to the previous week. In his penultimate episode Payne had taken time out from a multi-stranded narrative to ape the 50-minute shape of a session in the psychotherapist's chair (pictured below). This was a daring choice which didn't quite deliver. Joy sat there and drilled down to the source of all her sorrows, while opposite her, and to oil the wheels of the drama, her shrink Angela (Sophie Okonedo) yakked away rather more than she might IRL. Anyone persuaded to take the plunge on the strength of Payne's portrait of psychotherapy may be disappointed by the lack of swift resolutions tied up in a bow.
The writing often soared. "There's no need to be so egregious" said Joy. "My entire arsehole practically leapt out of my mouth," said Claire. "Good luck getting rid of me," said James (Andy Nyman) stirringly to his wife on the couch. "I thought I'd killed you with my bare eyes," said Emily (Kate O'Flynn, another actor finding depths in a minor cameo). The acting, with Collette showing the way, was in sync with Payne's finely wrought naturalism. Sometimes it rather strained for effect: Alan's dream of toothbrush heads as waving hands might have stayed at the back of the ideas draw.
For all its blazing originality, Wanderlust couldn't possibly have kept up the momentum of that first episode which went off like a sex-crazed firecracker. Too much emotional spadework was farmed out to a painstakingly curated, super-Spotifiable soundtrack. It culminated in "Everybody's Talking", not the jaunty version by Harry Nilsson but a plangent one by Weyes Blood (with thanks to Shazam). The spinetingling outro: "I won't let you leave our love behind." Whether these two hearts would ever really mend and meld after such tumult was left open to question. Alan was restored to his old marital berth and sleeping like a baby. Joy, naked as if reborn, greeted the dawn only to see that the sun might, chillingly, be about to set on the rest of her life. Memo to selves: you can't have your cake and eat it.