Classical CDs Weekly: Berlioz, Shostakovich, Turnage, La Maîtrise de Toulouse |

reviews, news & interviews
Classical CDs Weekly: Berlioz, Shostakovich, Turnage, La Maîtrise de Toulouse
Classical CDs Weekly: Berlioz, Shostakovich, Turnage, La Maîtrise de Toulouse
Bleak Soviet symphonies, exciting orchestral playing from Istanbul plus Slavic choral delights from Toulouse
Saturday, 01 September 2018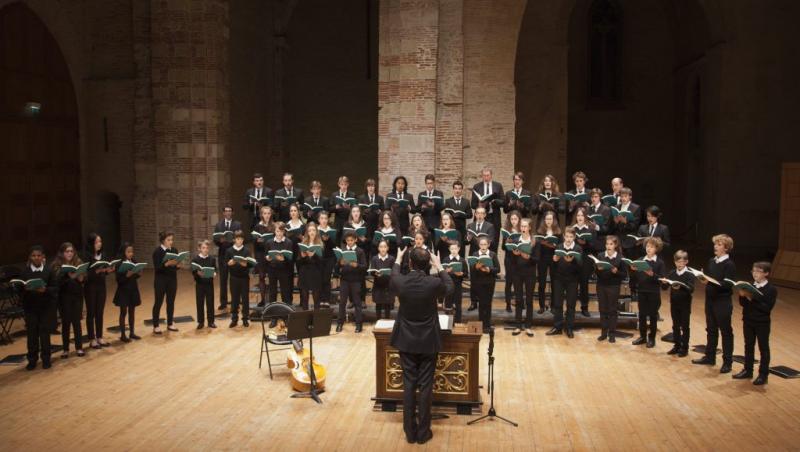 Sharp and salty: Mark Opstad and La Maîtrise de Toulouse
Shostakovich: Symphonies 4 &11 Boston Symphony Orchestra/Andris Nelsons (DG)
Shostakovich's 4th Symphony was famously withdrawn before its 1936 premiere, the composer wisely recognising that this violent, sprawling work might not do his reputation much good. Eventually performed eight years after Stalin's death, it's a fabulous listening experience but not something you feel like returning to very often. Andris Nelsons' new live version is brilliant, but you might need a few Poulenc CDs on hand to cheer yourself up afterwards. Shostakovich's opening march has terrifying energy here, the horns' semi-tonal clashes 40 or so seconds in like walking barefoot on Lego bricks. Has this symphony ever been played with such precision, such accuracy? The first movement's crazed string fugato is incredible stuff, but there's no suspicion that Nelsons' Boston forces are merely going through the motions. The Mahlerian funeral procession which opens the third movement has a savage grandeur that's compelling, and the ensuing craziness is brilliantly handled. And what a coda, DG's engineers capturing every thump, roar and scream. Shostakovich's bleak coda is a chiller. Extraordinary. This team are performing the work at the BBC Proms on Monday evening, so start queuing now.
Nelsons couples it with the ostensibly more conventional 11th Symphony, here sounding more subversive and disrespectful than ever. A programmatic four-movement suite depicting the events of the unsuccessful 1905 uprising, its darker subtext seems clearer than ever, the frenetic, ambiguous close more terrifying than triumphant. Shostakovich's musical material is naively simple at times, though handled with rare skill. The opening movement's icy wastelands see the Boston strings bleached of all colour, and the second movement's massacre is astounding, especially when the drums abruptly stop and we're left reeling. There's an eloquent cor anglais solo near the symphony's close. Exceptionally impressive, if not easy listening.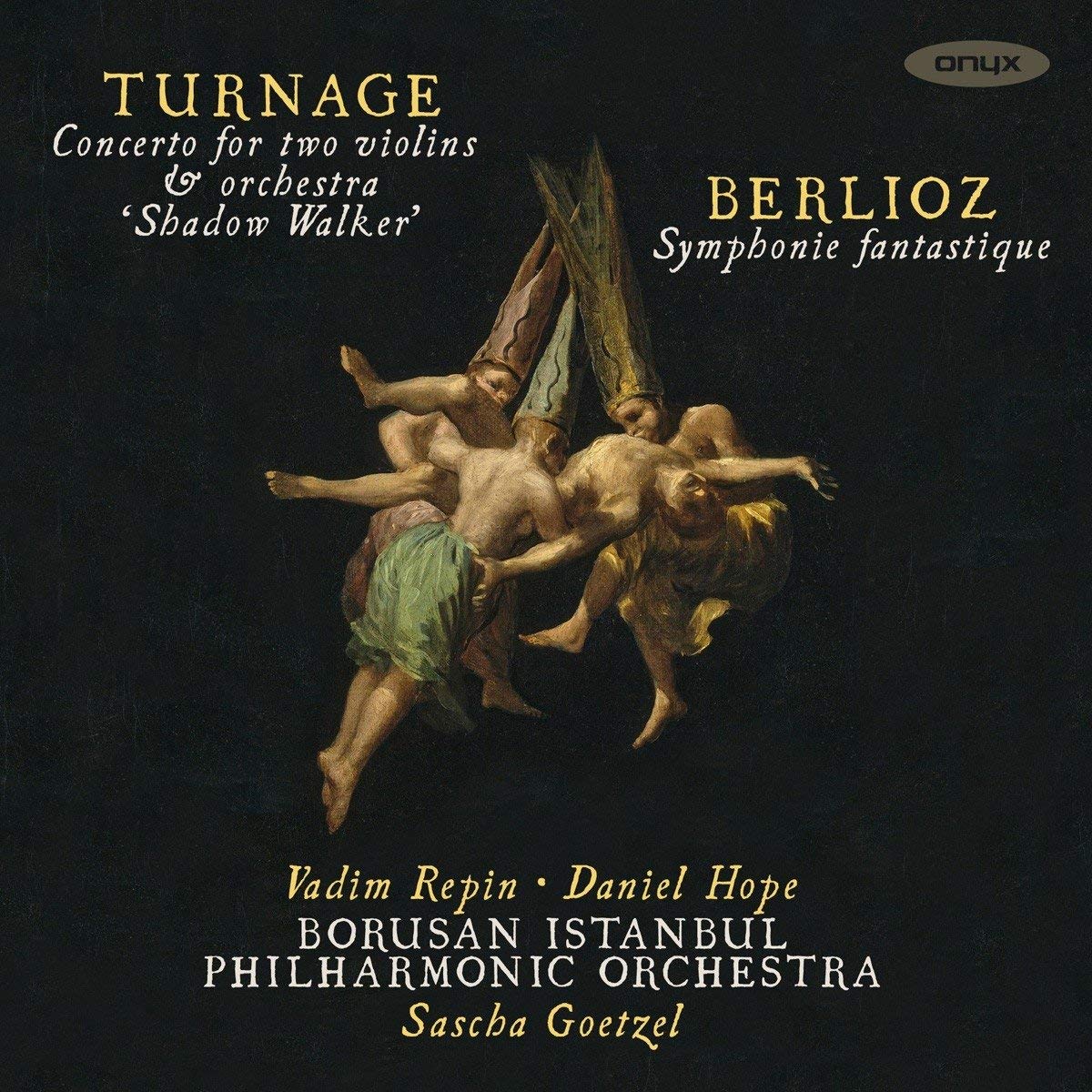 Mark-Anthony Turnage: Shadow Walker, Berlioz: Symphonie Fantastique Borusan Istanbul Philharmonic Orchestra/Sascha Goetzel (Onyx)
Turnage's Shadow Walker is a four-movement double violin concerto. Dedicated to Mark Wallinger, it was inspired by footage of the artist's shadow filmed whilst walking along Shaftesbury Avenue. Soloists Vadim Repin and Daniel Hope argue, converse and shadow each other over 25 densely packed minutes, the canonic writing a nod to Bach's iconic double concerto. Commissioned by Sacha Goetzel's Borusan Istanbul Philharmonic Orchestra, Turnage makes intriguing use of traditional Turkish percussion instruments in a lively third section, though the work really comes alive in its finale, a startling eruption of beautifully angular melody. Repin and Hope are exceptional, playing as one throughout.
Unexpectedly, it's coupled with Berlioz's Symphonie Fantastique. Goetzel builds the slow introduction with rare skill, the fast main section brimming with puppyish energy. Daringly flexible tempi later in the movement almost derail things, but the flawless orchestral playing keeps things on track: a glance at the booklet reveals that this is a live recording made last October. Goetzel's ball has the requisite amount of lilt, and there's some lovely wind playing in the "Scène aux champs." Rightly, there's plenty of black humour in the last two movements, with raucous trombone pedal notes, squealing clarinets and a realistic-sounding set of bells. The hectic race to the close has to be heard to be believed, and it's fitting that Onyx have retained the audience applause.
Slava! Choral music by Stravinsky, Bartók, Kodály, Bárdos, Penderecki and Łukaszewski La Maîtrise de Toulouse/Mark Opstad (Regent)
Decca Eloquence have just reissued an impeccably manicured 1970s performance of Stravinsky's Mass sung by the men and boys of Christ Church Cathedral, Oxford, under Simon Preston. This new one is deliciously different, the mixed voices of La Maîtrise de Toulouse sharp and salty. It's glorious, with clear diction and superb accompaniment. The young voices are ideally present, with solo parts taken by choir members. Slava! makes for a terrific collection of Eastern European choral music. Four tiny unaccompanied choruses by Bartók are joyous, as is Patkóéknál by Bartók's contemporary Lajos Bárdos, an influential composer and educator. Kodály's sublime three-minute Esti Dal reduced me to tears within seconds, and it's followed by a rousing number about the perils of eating cheese. A more substantial Kodály piece is his final work, the Laudes Organi from 1966. Sheffield-born Jeremiah Stephenson has fun with the prominent organ part, though the piece outstays its welcome. Listen out for a spectacular soprano line near the end.
Penderecki's Iže Cheruvny was written as a 60th birthday present for Rostropovich, the language veering between dense dissonance and lucid simplicity. Paweł Łukaszewski's Ubi Caritas is a walk in the park by comparison. There's also Stravinsky's Four Russian Peasant Songs, each one a pungent jewel. All brilliantly performed, and well-engineered too.
The hectic race to the close in Symphonie Fantastique has to be heard to be believed
Share this article