CD: Many Angled Ones - Suicide: Songs of Alan Vega and Martin Rev |

reviews, news & interviews
CD: Many Angled Ones - Suicide: Songs of Alan Vega and Martin Rev
CD: Many Angled Ones - Suicide: Songs of Alan Vega and Martin Rev
Collection of Suicide cover versions that has abrasive rock'n'techno bite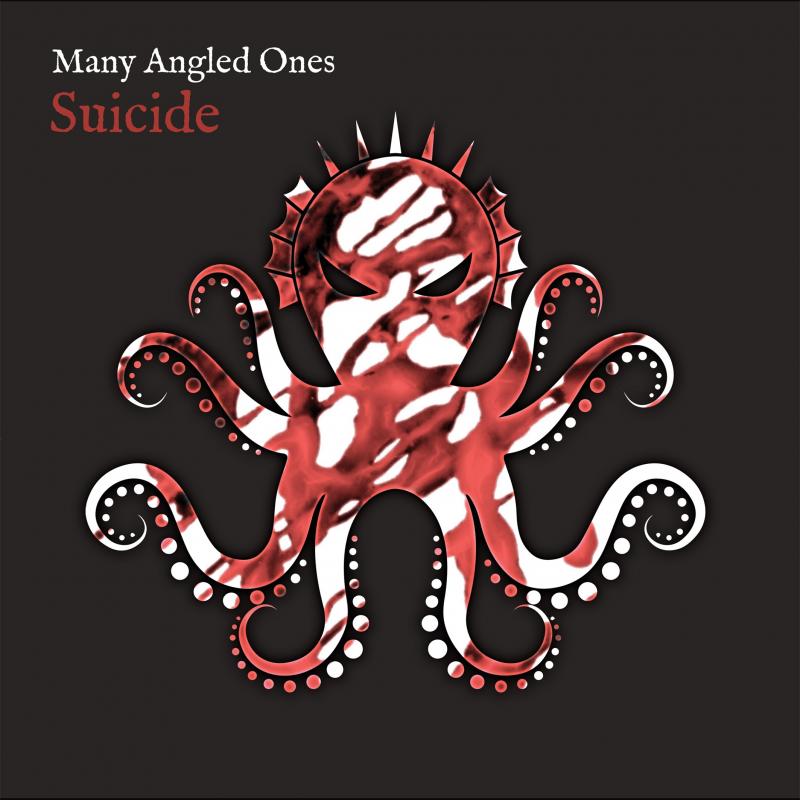 The tentacles of Seventies electronic punk reaching into the future
The long career of New York electronic duo Suicide finally came to an end upon the death of their vocalist Alan Vega in 2016. They had not, however - and to say the least – been very prolific in decades. Their reputation rests almost entirely on their first two albums, most especially their debut. But what albums those are.
Their primitive
synthesizer
drone-
rock
'n'roll still casts a giant shadow 40 years on. It is, then, surely a fool's errand to release a set entirely consisting of Suicide cover versions. Yet that's what Many Angled Ones have done – and with partial success.
Many Angled Ones is the labour of love of Brighton musician Tim Norman, acting the part of Suicide synth don Martin Rev, creating the music, while Guy McKnight, once of Noughties indie rockers The Eighties Matchbox B-Line Disaster (and now fronting The DSM IV out of Liverpool) contributes vocals. The initial criticism that strikes is that the pair have stayed far too close to Suicide's blueprint, rather than reinterpreting the music in novel and original ways, but as the album goes on, it becomes clear that's not the point.
Instead, Many Angled Ones focus on the way that Suicide were themselves influenced by The Stooges and other pre-punk rockers, then they add in a raucous dose of gritty techno feel. McKnight's vocals are dynamic and often theatrical, inhabiting the songs with rock'n'roll panache. It helps that the pair have chosen not to simply focus on the most famous songs - classics such as "Rocket USA", which they do attempt, simply don't bear such treatment - but tracks such a "Rain of Ruin" and "Dominic Christ", from 1988's weakly produced A Way of Life album, are fed steroids, while lesser known cuts such as "Cool As Ice" and "Radiation" burst with battering acid techno crunch. The dubby "Shaddaz" comes on like Underworld on a roll, and the ghosts of early Sisters of Mercy and Spacemen 3, both bands hugely influenced by Suicide, haunt other cuts in a way that often sizzles.
Suicide: Songs of Alan Vega and Martin Rev is obviously aimed almost completely at Suicide fans and freaks but, under those terms, it's a solid set with a gothic techno edge.
Below: Watch the video for "Ghost Rider" by Many Angled Ones