CD: Teksti-TV 666 - Aidattu Tulevaisuus |

reviews, news & interviews
CD: Teksti-TV 666 - Aidattu Tulevaisuus
CD: Teksti-TV 666 - Aidattu Tulevaisuus
Intense, inventive and impactful Finnish reimagining of familiar touchstones
Sunday, 02 September 2018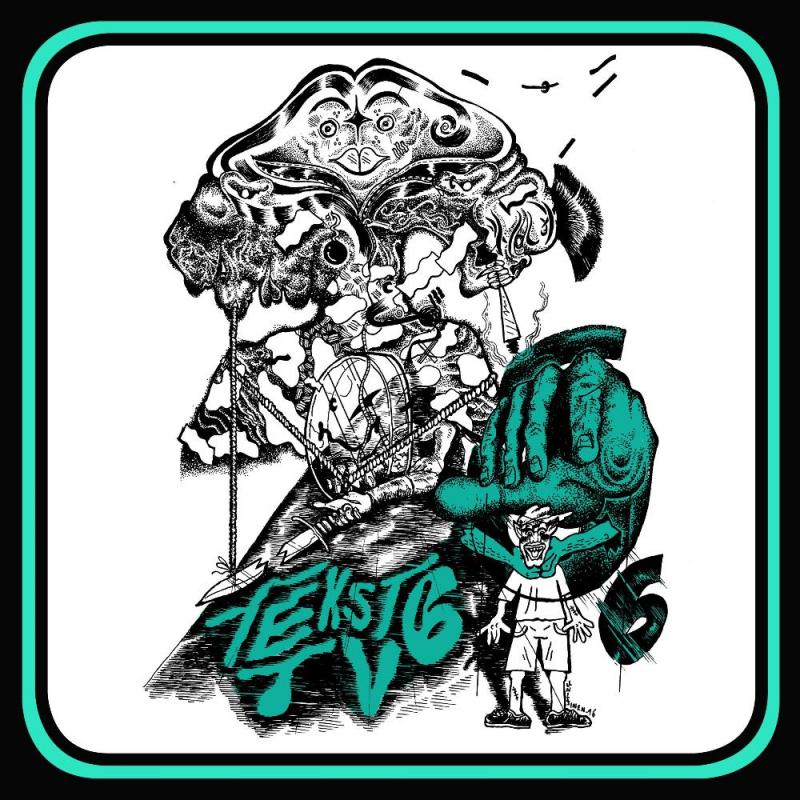 Teksti-TV 666's 'Aidattu Tulevaisuus': a particularly Finnish form of intensity of delivery
Finland's Teksti-TV 666 set their musical stall with 2016's 1,2,3 album, which collected the tracks from their three EPs to date. Now, with their first album proper Aidattu Tulevaisuus, the nature of what they are comes into even sharper focus.
In essence, they merge the attack of
My Bloody Valentine
and "Death Valley 69" Sonic Youth with a punk rock urgency and Krautrock motorik drive. However, any bald description of the raw ingredients sells Teksti-TV 666 short.
Aidattu Tulevaisuus (roughly translating to "Trust in the Future") is 31 minutes long and includes five tracks. A six-piece ("Teletext 666"), they have four guitarists though six have sometimes come on board for live shows. The only analogous band coming to mind for six-string overkill is the excellent Danish Slowdive-influenced outfit Waldo & Marsha, who had the same number of guitarists but further upped the ante by sporting two drummers.
The fun begins with "Turbo-Mondeo" which, even if it doesn't, is nice to think of as referencing a souped-up version of the motor car. Over its five minutes. the album opener hurtles forward while La Düsseldorf-esque chanted vocals mesh into a surging, infectious whole. Just after three minutes in, furious guitar scrubbing takes it into a maelstrom. While every track is this persuasive and thrilling, Aidattu Tulevaisuu's epic and lengthy closer "Katko" is, for now, Teksti-TV 666's apotheosis. With this, the Neu!/La Düsseldorf foundation beds a web of massed Glenn Branca-style playing and shimmering guitar interjections. Breathlessly and breathtakingly, it builds.
Teksti-TV 666 deal in a particularly Finnish form of intensity of delivery. Heavy Metal is embedded in the country, and its innate power bleeds into other types of music. They are the latest in a line of similarly minded bands which tracks back through Mr Peter Hayden, Siinai and the latter's parent ensemble, the wonderful Joensuu 1685. And pointing to "Katko" as being as good as Joensuu 1685 is the highest of praise. Aidattu Tulevaisuus is this exceptional.
Any bald description of the raw ingredients sells Teksti-TV 666 short
rating
Explore topics
Share this article