Album of the Year: Pepe Willberg – Pepe & Saimaa |

reviews, news & interviews
Album of the Year: Pepe Willberg – Pepe & Saimaa
Album of the Year: Pepe Willberg – Pepe & Saimaa
Instant orchestral-pop classic from Finland which has barely registered elsewhere
Saturday, 27 December 2014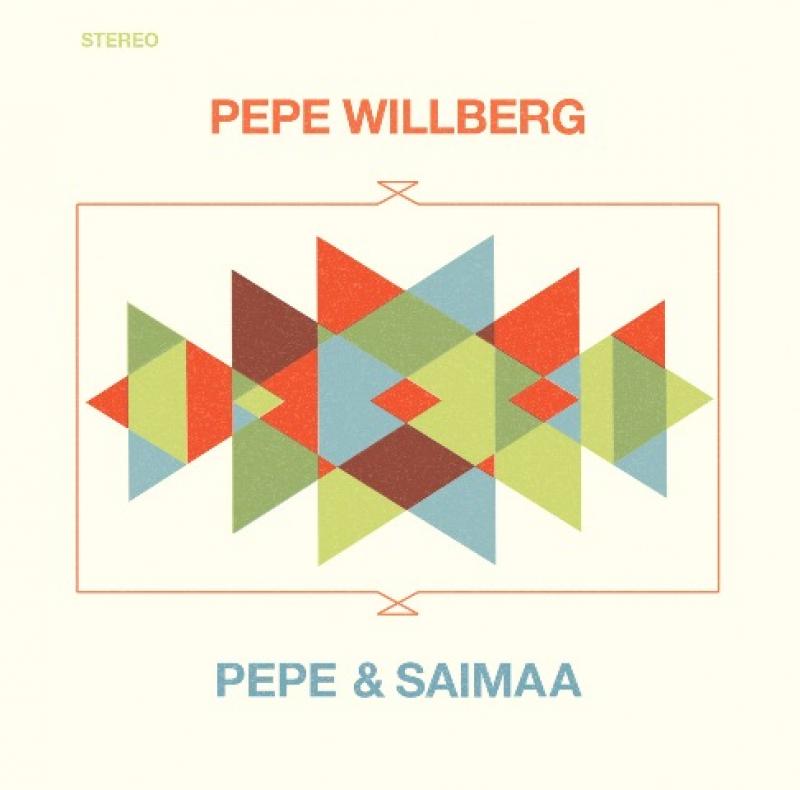 Pepe Willberg's "Pepe & Saimaa": every song is deeply impactful
Finland's album of the year, the number one, gold-selling and best-of-2014 poll-topper Pepe & Saimaa, has barely registered elsewhere. Probably not a crime but a damn shame nonetheless as the album, released in May, is undoubtedly an all-time great. Despite being entirely in Finnish, Pepe & Saimaa is crammed with beatific melodies carried by an emotive, warm voice evoking pre-falsetto Bee Gees, David Bowie, Scott Walker and Brian Wilson.
The voice seamlessly meshes with music nodding to mid-Seventies Kraftwerk, similarly dated Isley Brothers and The Beach Boys. With full orchestration and a choir,
Pepe & Saimaa
is ambitious.
It also – despite the recognisable touchstones – sounds like nothing else. The Finnish language's sinuous intonation ensures that vocal lines are usually in the minor key. The songs are infused with a compelling moodiness, making them as magnetic as exploring the darker corners of a passion. Surprising tangents in the song structures coherently complement what has come before. There are no highlights – every song is deeply impactful – but head to penultimate track "Tällä Kadulla" for the most direct illustration of Pepe & Saimaa's wonders (watch Willberg perform the song overleaf).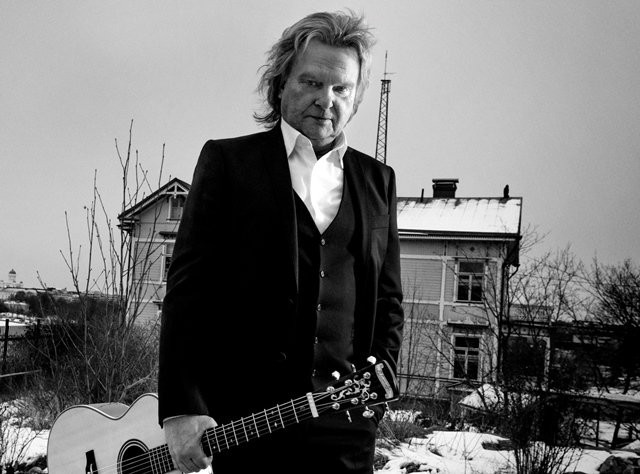 Pepe & Saimaa did not come from nowhere. Born in 1946, Pepe Willberg (pictured right, in 2014) was first heard on record in 1964 with the American-style band The Islanders. By 1965, he had joined The Beatmakers, an outfit which changed their name to Jormas and recorded a version of "Mr Tambourine Man" and a Finnish-language "Penny Lane". Times were changing and, after having defined Jormas's direction, the next move was to go all-but solo in 1968 with Pepe & Paradise. Although Paradise's lustrous pop was locally successful, cover versions of, amongst others, David Bowie's "Starman" and Gilbert O'Sullivan's "Alone Again Naturally" played to the Finnish market rather than fostering artistic development. By the end of the Seventies, Willberg was no longer at one with the contemporary. He performed at nostalgia shows, was tarred as schlager and, in 1992, tried to become Finland's Eurovision entry. He was not chosen.
The fallow years though did not obscure the fact that his resonant, rich voice still had the ability to convey feeling with a rare power and seeming ease. Enter proucer and songwriter Matti Mikkolaa. After failing to get his Saimaa project off the ground, the former member of Tehosekoitin (who mixed glam with punk and even schlager) decided Willberg was the right interpreter for his new project.
Although Mikkola wrote the songs which would be heard on Pepe & Saimaa (and had even recorded some of the backing tracks) last decade, completing an album of ambitious orchestral pop had proved impossible. There was no place for what became Pepe & Saimaa. Not just because the potential album seemed so off-the-wall, but because its instigator was a former rocker then working with a lot of straight pop acts. Yet once Mikkola had made the connection with Willberg, the singer who seemed to represent the past was instantly recontextualised and revitalised.
This is a remarkable album. It invites constant revisiting. Seek it out. It won't disappoint. Pepe & Saimaa is the stuff of dreams.
Overleaf: watch Pepe Willberg perform Pepe & Saimaa's "Tällä Kadulla"
Watch Pepe Willberg perform Pepe & Saimaa's "Tällä Kadulla"