Prom 63, Bach: The Well-Tempered Clavier - Book 2, Schiff review - the universe within |

reviews, news & interviews
Prom 63, Bach: The Well-Tempered Clavier - Book 2, Schiff review - the universe within
Prom 63, Bach: The Well-Tempered Clavier - Book 2, Schiff review - the universe within
24 more Preludes and Fugues in sequence to follow this great pianist's first late-nighter
András Schiff: integrity and modesty
It was the C major Prelude and Fugue from this second book of Bach's The Well-Tempered Clavier, not its more familiar counterpart in Book One, which found itself tracked on a gold-plated disc inside Voyager I to reach whatever intelligent life there may be outside our solar system.
Surely more interesting, though, is the universe within the minds of certain exceptional individuals – in this case not just that of the composer, which remains unfathomable. How can an artist like
András
Schiff not only have all 48 Preludes and Fugues in his head, but communicate them to a huge public with such intelligence, feeling and consistent beauty of sound?
Boyd Tonkin tried to answer that question this time last year, when Schiff gave his first late-night Bach marathon at the Proms, and I can only echo his amazement when it comes to the second instalment. Any reservations must be subjective: part of me wants to hear these 24 Preludes and Fugues in sequence cast in a more romantic light, as the "character pieces" Schumann found them to be. Yet there is no shortage of character within the boundaries Schiff imposes: the playfulness of a dance breaking out of contrapuntal rigour, the ethereal introspections of several major-key preludes after the stern rock face of the bigger preludes in the minor. To convey all this he prefers the encyclopedic possibilities of a Steinway (in Lucerne, he played Beethoven's First Piano Concerto on a Bösendorfer).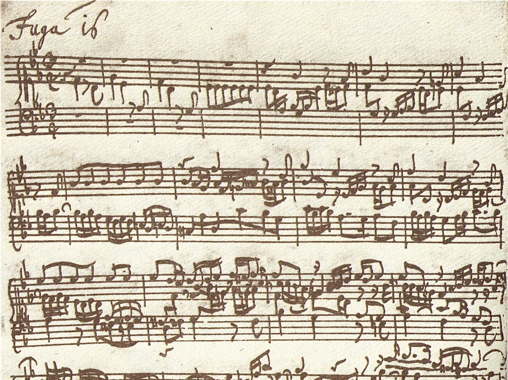 Absolute clarity cuts through the space in that surprisingly successful alliance of a single keyboard and the vasty Albert Hall. Schiff shares Barenboim's maxim that you never have to push out, tempting though it might seem in the colosseum; you simply draw your audience in to the personal adventure. There is probably no end to the detail of the inner voices within the fugues (and some of the preludes; as John Butt's excellent note reminded us, the boundaries are often dissolved – a fugue can skip in seemingly improvised moments, a prelude resort to contrapuntal complexity). Yet Schiff certainly gave us the impression we were hearing absolutely everything.
The demands on listeners are huge, especially given all repeats. No wonder if the awed silences, which seemed to me to become electrifyingly intense during the C sharp minor Fugue, didn't last for long; and the two-and-a-half-hour span, taking us up to midnight, saw many audience members withdraw with three or four of the 24 keys still to go. Though there was never a possibility of nodding, this disciple had to push hard for concentration in the second half of Schiff's sequence - he had taken a five minute break, which somehow disrupted the flow but was no doubt essential – but was rewarded by the unexpected paths of the G sharp minor Fugue, the chromatic elaborations of the A minor Prelude and B flat minor Fugue, the bizarre point at which the latter's accompanying Prelude seems to be winding down.
Even so, is a late-night slot ideal for a sequence which is too unpredictable for mindful meditation? Given that the BBC Singers' lunchtime Parry Songs of Farewell the other week would have been better suited to the second Prom of the evening, Schiff's extreme concentration could have taken their place. But then no 1pm Prom runs beyond an hour, and the fact remains that the feat of one pianist reaching out to thousands in the hall, and many more on the radio, is unique.
What Schiff wrote to me about Haitink, his concerto partner, in Lucerne the other week, quoted in full in yesterday's festival coverage, can also be applied to himself: "[he] is a shining example of integrity and modesty, always respecting and serving the composer". Full marks to the BBC for backing this unforgettable venture, not only in a Prom and on Radio 3 but also in televising it all for broadcast on BBC Four this coming Friday. I'll be revisiting the event many times, thanks to iPlayers for both formats; it's impossible to touch the sea bed in Bach performed like this.
Absolute clarity cuts through the space in that surprisingly successful alliance of a single keyboard and the vasty Albert Hall
rating
Share this article