CD: Death Grips - Year of the Snitch |

reviews, news & interviews
CD: Death Grips - Year of the Snitch
CD: Death Grips - Year of the Snitch
Experimental hip-hoppers' sixth album has plenty to chew on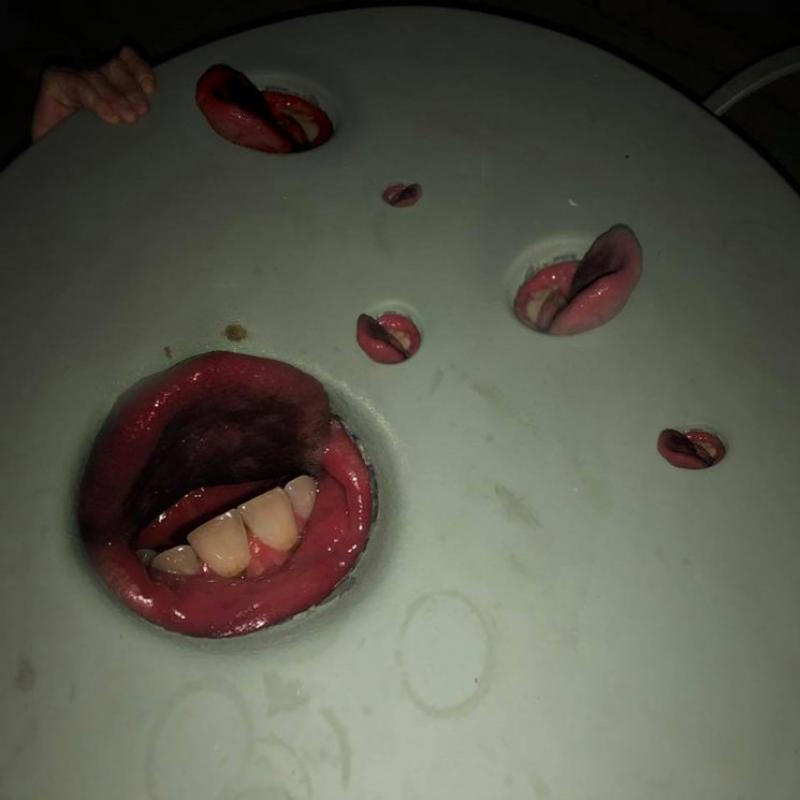 'Year of the Snitch' - no self-obsessed multi-millionaires here
Death Grips are a self-proclaimed "conceptual art exhibition anchored by sound and vision" who are forever threatening to split up, but don't let that put you off.
Year of the Snitch
, their sixth album in as many years, is an experimental
hip hop
diamond in a world that really doesn't need any more fake macho
rappers
or self-obsessed multi-millionaires, propped up by auto-tuned backing singers. With a sound that frequently suggests My Bloody Valentine going toe to toe with Run the Jewels, Death Grips are throwing out anything but smooth and mainstream grooves backed by gangster-fantasy rhymes.
From opening track, "Death Grips Is Online" with it's claustrophobic industrial groove, it's clear that MC Ride, Andy Morin and Zack Hill are pushing sonic boundaries at the top of their agenda. Recent single "Black Paint" twists a whoozy and chaotic noise into a forceful thump, while "Shitshow" is dowsed in aggressive hard-core punk rock. In fact, it could be claimed that Death Grips have more in common with noise veterans Oxbow than with contemporary rap. Year of the Snitch is more than a collision between urban sounds and squalling left-field noise rock, though. "Little Richard" even brings a new beat groove to the party that suggests Front 242 in their 80s prime. However, while Death Grips bring a rainbow of influences that appear and fade away, even the album's most mainstream tune, "Streaky", with its warped funk is unlikely to bother the daytime airwaves. But more fool the radio programmers.
While guest collaborators like Australian noise commando Lucas Abela, New Zealand film director Andrew Adamson and Tool bassist Justin Chancellor bring interesting elements to the mix, this latest album doesn't present a radical shift in Death Grips' sound. But that's just fine. Year of the Snitch is just what's needed to stop us all from turning into hippies during a long, hot summer.