Sicario: Day of the Soldado review - violent, explosive and nihilistic thriller |

reviews, news & interviews
Sicario: Day of the Soldado review - violent, explosive and nihilistic thriller
Sicario: Day of the Soldado review - violent, explosive and nihilistic thriller
It's apocalypse now for the Mexican drug cartels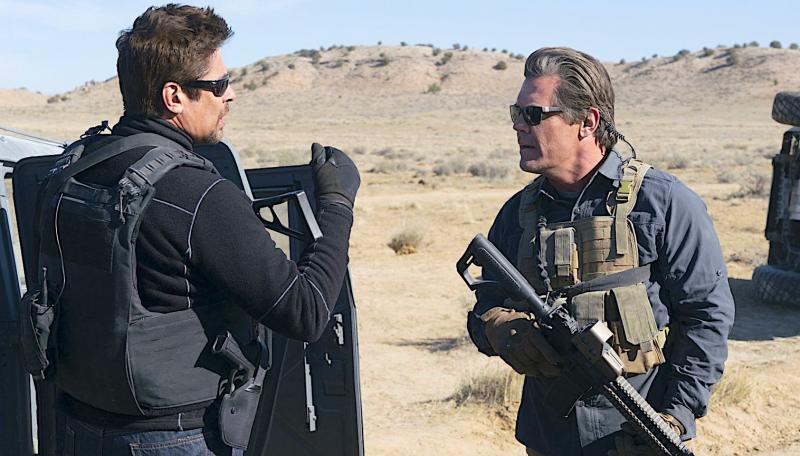 Alejandro Gillick (Benicio Del Toro) and Matt Graver (Josh Brolin) plan to unleash hell
The issue of immigrants being smuggled across the Mexican border into the USA is currently live and inflammatory, and this second instalment of the feds-versus-drugs cartels saga hurls us right into the centre of it.
This explosive
thriller
is frequently shocking in its explicit violence, and its cynical view of power, crime and politics verges on the nihilistic, but it's difficult to get its brutal imagery out of your mind.
The original Sicario from 2015 had Emily Blunt on board as FBI agent Kate Macer, who provided a kind of startled audience's-eye-view of the hardcore tactics of drug enforcement agent Matt Graver (Josh Brolin) and his merciless enforcer Alejandro Gillick (Benicio Del Toro). However, she's not here this time, so the action is viewed exclusively from the perspective of Graver and co as they gear up to take on the drug lords south of the border. Original director Denis Villeneuve is replaced by Stefano Sollima (whose credentials include the Italian mafia drama Suburra), and he exerts a cool controlling hand and a shrewd eye for landscape as the action roves from Somalia to Mexico and into mainland USA.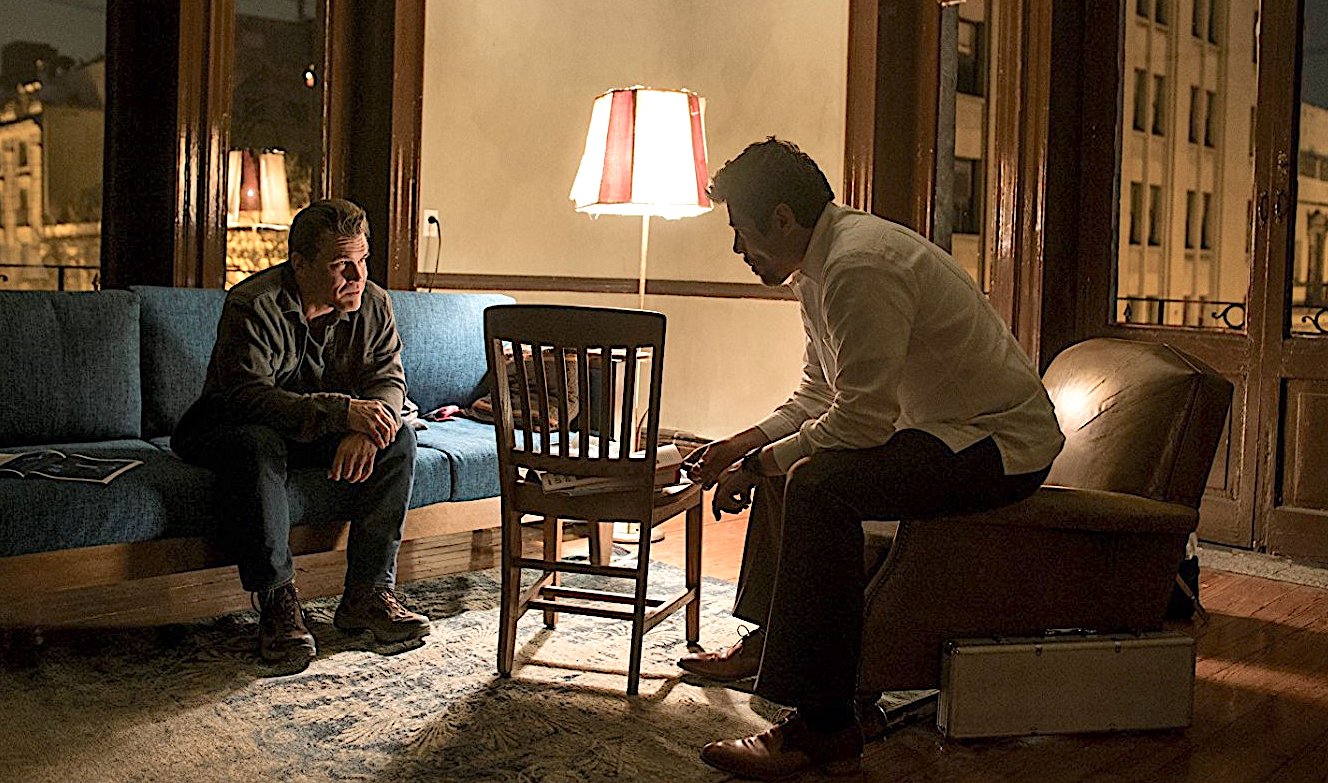 Early scenes depict a tense encounter between the US Border Patrol and the latest batch of illegals making a dash for a supposedly better life in the USA, with the immigrant trade (for the purposes of this story at least) entirely controlled by the cartels. But when one of them blows himself up with a grenade and the patrolmen discover Muslim prayer mats on the ground, it seems there's more than mere people-trafficking going on here. Things go from bad to worse when a group of suicide bombers hit a supermarket in Kansas City, a terrifying sequence made all the more powerful by not lingering over corpses and gore.
Intelligence uncovers a link to pirates on the Somali coast, who have apparently been facilitating the transport of terrorists to Mexico and thence to the States, and next thing you know US special forces are parachuting down to grab a pirate chief and interrogate the hell out of him. Graver has a persuasive line of argument – if the guy doesn't spill the beans, his home and family will be obliterated by a drone strike.
The upshot is that the US government – Taylor Sheridan's screenplay carefully avoids any inference about the identity of the President, though we do have Matthew Modine as a sneery and untrustworthy Secretary of Defense – decides that the Mexican cartels now qualify as terrorist groups, which affords increased scope for off-the-books covert action. In short, Graver has carte blanche (officially deniable, of course) to unleash hell. "No rules this time," as he puts it to Alejandro.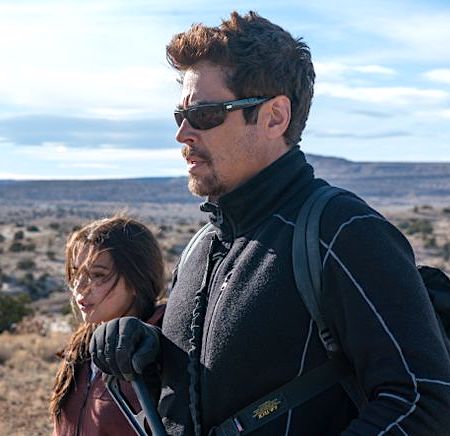 Graver's plan is brutally simple. They'll kidnap Isabela (Isabela Moner, pictured left with Del Toro), the 12-year-old daughter of cartel boss Carlos Reyes, and make it look as though she was taken by the rival Matamoros gang. Then the two gangs will massacre each other.
But as they say in the military, no plan survives contact with the enemy, and our protagonists – by no stretch of the imagination can they be called heroes – are soon sucked into a maelstrom of corruption and slaughter, intensified by Hildur Guðnadóttir's doomtastic soundtrack. An attack on a convoy of Humvees on a desert road is a particularly block-rockin' set piece, while Sollima fully exploits the dramatic, aerial-ballet potential of a couple of Black Hawk helicopters Garver keeps on his payroll.
The dazed and terrified Isabela becomes a motif for the dehumanising effects of all this horror and death, and even manages to find a chink in Alejandro's emotional armour, despite the fact that her father had his family murdered. Back at CIA headquarters, they have no qualms about the body count – "clean the scene," orders Graver's handler (Catherine Keener), meaning "kill everybody". However, as an incongruously tacked-on closing scene reveals, nothing is ever so apocalyptic that you can't make a sequel.