Rose Matafeo, Soho Theatre review - sassy and she knows it |

reviews, news & interviews
Rose Matafeo, Soho Theatre review - sassy and she knows it
Rose Matafeo, Soho Theatre review - sassy and she knows it
New Zealand comic with original takes on the big stuff
Thursday, 22 February 2018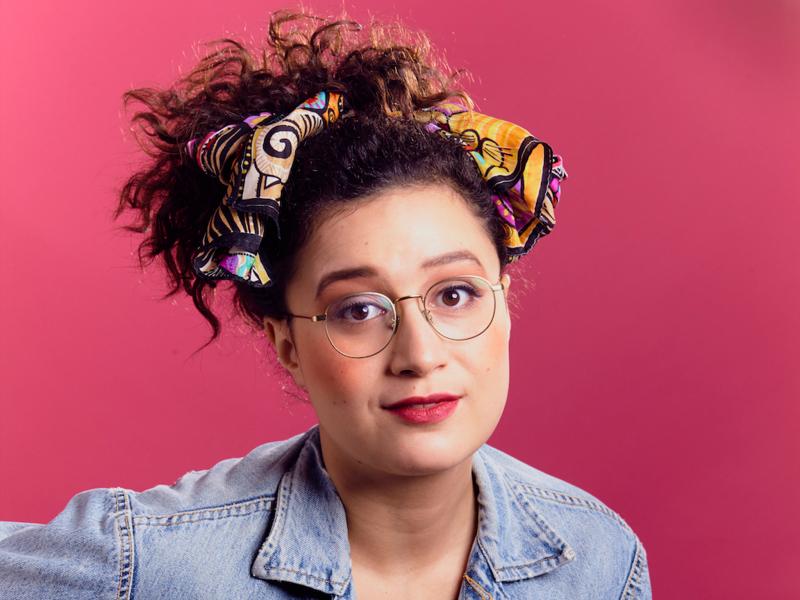 Rose Matafeo may goof around on stage but she tackles some serious subjects
New Zealand comic Rose Matafeo is a fan of romcoms and has decided she is destined to appear in one at some point in her career.
As she explains, it's not possible – as a mixed-race woman – to play the film's heroine, but she is surely a shoo-in for the role described in show's title,
Sassy Best Friend
; after all, she has the wild hair, the specs and the perky personality that such a character demands.
This is a breezy but wry set-up for an hour of comedy that subtly examines race, feminism and mental health as Matafeo explores her teenage anxieties and how she has (mostly) overcome them as an adult. Describing where her self-belief level is, Matafeo says she "has enough confidence to do stand-up, but not enough to wear a hat."
Her emotional health in childhood wasn't helped by parents who insisted on dressing her in age-inappropriate slogan T-shirts and then, as a teenager, becoming obsessed with Michael Jackson ("We both wanted to be a white woman"). Matafeo, in one of the show's several musical or physical gags, demonstrates how she believes his verbal tics came about, whether it was because he touched a hot kettle or there was a bee in the room.
There's a lot of goofing around but Matafeo weaves some original insights into proceedings; how the girls' magazines she read as a teenager were obsessed with personality quizzes – "Which Spice Girl are you?" – or using the wrong kind of contraceptive pill can damage a woman's mental health, and how she has identified a new sex "thing" in Chris Brown's music (rap is her favourite musical genre despite being a feminist). She even throws in a joke about the oneupmanship of women talking about how many days their periods last for; that's a comedy first, I believe.
There's a brilliant visual gag towards the end of the show (hilariously missed by the bloke in the audience it was aimed at) as she attempts to make her way from sassy best friend to romcom lead, and indeed this is an hour that sometimes feels like it could fall apart; the last 10 minutes, filled as they are with impressions (including one of an orchestral musician who believes she has wasted her talent) feel unrelated to what has gone before. But the callbacks suggest that this is a cleverly conceived show, and Matafeo's likeability and zestful performance bring it home.
Rose Matafeo is at Soho Theatre, London W1 until 24 February
There's a lot of goofing around but Matafeo weaves some original insights into proceedings
rating
Explore topics
Share this article