Mark Guiliana Jazz Quartet, Ronnie Scott's review - sophistication and simplicity |

reviews, news & interviews
Mark Guiliana Jazz Quartet, Ronnie Scott's review - sophistication and simplicity
Mark Guiliana Jazz Quartet, Ronnie Scott's review - sophistication and simplicity
Rhythmic feats and improvisational heat from the US quartet
Thursday, 16 November 2017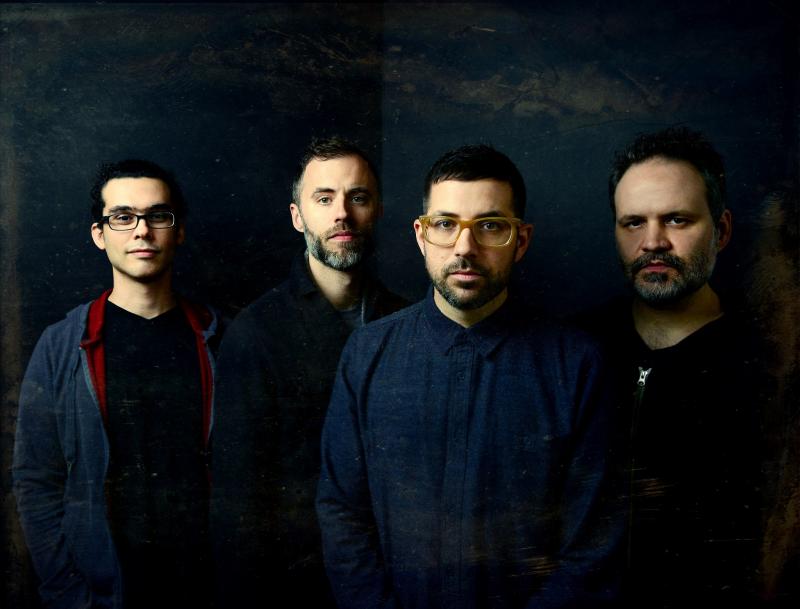 From textural whirlwind to oceanic calm: the Mark Guiliana Jazz Quartet
If having several projects on the go is a necessity for most jazz musicians, the US drummer Mark Guiliana is more protean than most, with a musical CV that traverses jazz, rock and electronic music. Like the pianist Robert Glasper, Guiliana – voted Best Jazz Drummer in this year's Modern Drummer Readers Poll – has been hugely influenced by electronic music and textures, as equally inspired by Squarepusher and Aphex Twin as by jazz drumming legends Tony Williams and Elvin Jones.
Across two perfectly paced sets in a packed Ronnie Scott's, part of this year's EFG London Jazz Festival, we heard material from Guiliana's latest album Jersey – featuring his entirely acoustic Jazz Quartet of tenor sax player Jason Rigby, pianist Fabian Almazan and bassist Chris Morrissey, all leaders in their own right – plus a trio of tracks from 2015's Family First.
The album title references Guiliana's roots – the northeastern US state rather than the Channel Islands, as he was quick to point out – where he was born and raised and now lives with his wife (vocalist Gretchen Parlato) and young son.
Co-written by Guiliana and Parlato, opener "inter-are" provided something of a blueprint for the evening's stellar music-making. Highly charged, interlocking lines that slowly build in intensity, with Guiliana and Morrissey locked in from the get-go, Rigby's striking, circuitous, modal-sounding melody suddenly coalescing from mere fragments, and then a solo from Almazan which took the music to entirely new harmonic places.
Placing first in the Rising Piano Star category in the 2014 Downbeat Magazine Critics Poll, Almazan's singular rhythmic and harmonic conception, as well as an almost orchestral approach to texture, proved the perfect foil for the heat generated by Guiliana and Morrissey, whether providing virtuosic, darting single lines and huge, pulsing block chords in "From You", or exploring the cavernous depths of the club's Yamaha grand piano in "Big Rig Jones", marked by crisply executed, hammered out repeated notes.
As was typical of Guiliana's restraint, his first and only (impeccable) solo of the evening finally came in "Long Branch" towards the end of the second set, eliciting the evening's warmest applause while simultaneously highlighting the quartet's remarkable dynamic control – cutting in the blink of an eye from a textural whirlwind to an oceanic calm.
The evening's sole cover was a beautiful, impressionistic reworking of David Bowie's "Where Are We Now?" (from his penultimate album The Next Day), a touching 'thank you' from Guiliana for the life-changing experience of working with Bowie on Blackstar.
For the encore, the quartet dipped back in to Family First, the Guiliana-penned "One Month", which proved to be a rhythmically charged standout. Listening to it unfold – its playfulness and objectivity, the block-like cutting between clearly differentiated material, the use of layering and the highly charged ostinatos which bookend the work – you wondered if the music of Igor Stravinsky might also be an important touchstone.
Combining the sophistication and simplicity he so admires in the playing of Miles Davis star Williams, Guiliana – unshowy yet absolutely compelling – always played exactly what the music required.
Overleaf: watch the Mark Guiliana Jazz Quartet perform "Jersey"