Claire Tomalin: A Life of My Own review - the biographer on herself |

reviews, news & interviews
Claire Tomalin: A Life of My Own review - the biographer on herself
Claire Tomalin: A Life of My Own review - the biographer on herself
A life in literature, literature in life - a story of blessings as well as sadness
Sunday, 24 September 2017
La vie littéraire: Claire Tomalin
The title says it all, or at least quite a lot. Luminously intelligent, an exceptionally hard worker, bilingual in French, a gifted biographer, Claire Tomalin has been at the heart of the literati glitterati all her working life.
Here she turns her forensic sharp eye on herself in
a life
that even her nonagenarian father characterised as hard, although she herself sees it as privileged.
Of course, both are right. Her parents – a clever very young Frenchman, Émile Delavaney, infatuated by both the English language and its literature, and her mother Muriel Herbert, a gifted musician and composer from Liverpool – met in London after the First World War, married, and had two daughters. But after initial infatuation, the marriage turned sour on his part, Claire learning late in life that he had even had murderous impulses towards Muriel.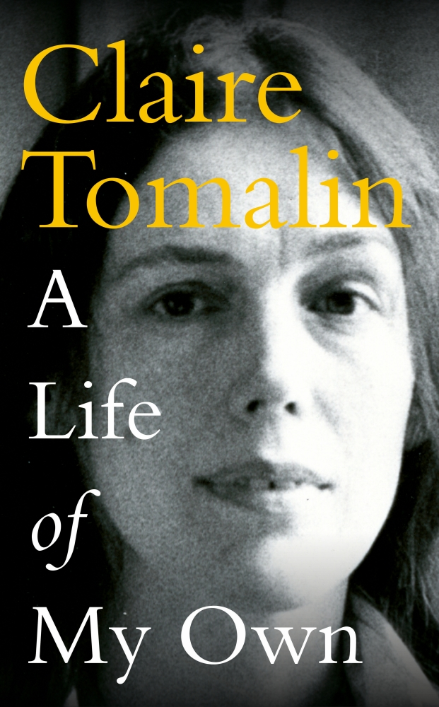 Her mother never recovered from its failure, divorce then still having, especially for the woman, an unavoidable stigma. Émile went on to an international career in UN agencies, living mostly in France, and achieving a fulfilling second marriage that lasted 60 years and eventually retiring to beautiful Vence, home to Matisse's Rosary Chapel. He was so young when he first married that when he died in his nineties, Claire was in her seventies.
She is a Londoner, went to various schools during the war including the Lycée Français, then evacuated to Cumberland, on Ullswater Lake where she fell in love with the countryside, with a life-long attachment to walking. Later there was boarding at the experimental Dartington Hall in Devon, itself unfairly stigmatised during its later history, and then Newnham, Cambridge. As an undergraduate, she met her first husband, the outstanding journalist, charmer – and philanderer – Nicholas Tomalin, and together they formed an enduring network.
They lived in Greenwich in a huge house on Croom's Hill with lodgers such as the Canadian Ron Bryden, theatre critic for the Observer, and PN Furbank, later the biographer of EM Forster; Claire was a publisher's reader as their children came. The road was bumpy, Nick changing Fleet Street jobs, including a stint as a gossip columnist. They had two daughters while still in their mid-twenties, Claire feeling that both she and Nick were still almost children themselves, then a son Daniel, who was born badly disabled and died within a month.
Claire had five pregnancies within five years, and became, she felt, a suburban wife left behind; there was a move to North London, to life and times in NW1, where an extraordinary community of intellectuals and artists coalesced: it was the street of Alan Bennett's Lady in the Van, not to mention the artist David Gentleman, the George Mellys, the publisher Colin Haycraft and his wife the novelist Alice Thomas Ellis, and Beryl Bainbridge, to mention just a few. Incestuous, perhaps – creative, certainly, with children playing in the streets: another era.
Her subtitle for the biography of Dickens' beloved actress is the subtext too for her softly spoken but heartfelt advocacy of women's place, 'The Invisible Woman'
But tragedy shadowed the Tomalins: their son Tom was born with spina bifida (so much loved and admired by his mother, he is now, in his late 40s, an independent person who travels, too), and the suicide of their daughter Susanna, a brilliant Oxford undergraduate, by all accounts effervescent and life-enhancing, felled by depression. And in between, the death at 41 of Nick himself, killed by a Syrian missile in Israel whilst reporting for the Sunday Times on the 1973 Yom Kippur War.
There was really no other choice but to try to survive and even live beyond the unforeseen tragic twists and turns: she battled successfully to have Nick buried in England, not under olive trees in the Holy Land. A settlement from the Sunday Times was one of the factors that allowed her to eloquently follow her principles and refuse, when she was literary editor of the Sunday Times, to move to Rupert Murdoch's Wapping.
Then it was, as the literary world has witnessed, a life of her own. Work beckoned, as did emotional entanglements: as literary editor of the New Statesman, there was an affair with Martin Amis, he 25, she 40; other liaisons with those who are not named; and finally, at 60, the happiest of marriages to a soulmate, Michael Frayn, the distress to others their burgeoning alliance caused at first just gently acknowledged. A fascinating aside is her passion for music, particularly opera, and especially The Marriage of Figaro, its overture perfection: and perhaps its story of the privileged, unfaithful Count is all too resonant.
And over the last three decades, a roll call of justly acclaimed biographies: from Pepys in the 17th century, through Jane Austen and Mary Wollstonecroft in the 18th; on to the 19th with the actress Mrs Jordan, Charles Dickens, his mistress Nelly Ternan, and Thomas Hardy, and into the 20th with Katherine Mansfield. With biography she feels, as she touchingly tells us, that she had at last found her métier: living with the dead perhaps, but making substantial discoveries in the archives, and transforming the ways in which we think of these titans who in one way or another changed their worlds. Her subtitle for the biography of Dickens' beloved actress is the subtext too for her softly spoken but heartfelt advocacy of women's place, The Invisible Woman. Claire got a first in English at Cambridge; her intellectual father insisted on secretarial school.
She acknowledges privilege as well as sadness. She may not be stridently visible even in her own memoir. But her presence has both expanded and enlivened the world in which she lives, and this economically and elegantly written chronological survey of the self (which does, it must be said, omit much gossipy detail that those in the know obviously know) shows why.
A Life of My Own by Claire Tomalin (Viking, £16.99)
There was really no other choice but to try to survive and even live beyond the unforeseen tragic twists and turns
rating
Share this article