CD: Marc Almond - Shadows and Reflections |

reviews, news & interviews
CD: Marc Almond - Shadows and Reflections
CD: Marc Almond - Shadows and Reflections
Thrilling cover versions set from a vocal stylist with consummate taste
Sunday, 17 September 2017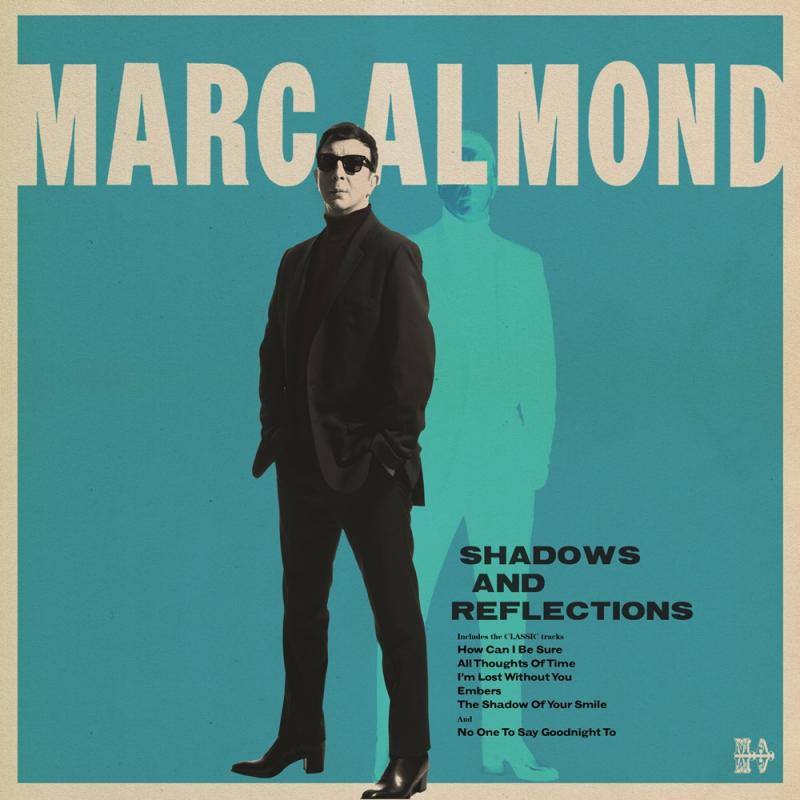 Marc Almond's 'Shadows and Reflections': a terrific listen
In the UK, the best-known version of "Shadows and Reflections" is by mod band The Action, who issued it as a single in June 1967. At that point, the north London outfit had merged their predisposition towards soul with a taste for American harmony pop and psychedelia. Covers of Byrds songs featured in their live set.
The American song wasn't originally theirs: it was co-written by Tandyn Almer, whose compositions were recorded by The Association, and had been issued in the States by Eddie Hodges and an obscure band called The Lownly Crowed. In The Action's hands, and with George Martin's production, it became a moody slice of baroque psychedelic soul. Now, 50 years on, Marc Almond has covered it and chosen it as the title track for his new album.
Shadows and Reflections is an album of cover versions, which Almond might have been expected to make years ago. Soft Cell's first single was a cover of the Northern Soul staple "Tainted Love". They also issued a version of Judy Street's "What". With Marc & Mambas, he covered Scott Walker's "The Plague". He's interpreted Jacques Brel's "My Death". With Gene Pitney, he scored a hit with "Something's Gotten Hold of My Heart". Obviously, Almond has always been an active fan of music, has great taste and is not shy of sharing his enthusiasm for the artists and songs he likes.
His new album, then, is a musical autobiography. "Shadows and Reflections" sits alongside a swoonsome version of Burt Bacharach's "Blue on Blue" (he's performed it live with its composer). But where the fully orchestrated Shadows and Reflections really wins is through its less obvious choices. The Gregorian-chant pop of The Yardbirds' "Still I'm Sad" is a brave selection. Almond lives the song's psycho-drama, and gives it his all. Julie Driscoll's swirling, Dusty-esque "I Know You Love Me Not" is given an intense, theatrical makeover. The Herd's dark "From the Underworld" is a superb choice.
Shadows and Reflections doesn't fully reveal what makes Almond tick, but it does explain the source of some of his inspirations. More than this, it's a terrific listen.
'Shadows and Reflections' doesn't fully reveal what makes Almond tick, but it is a musical autobiography
rating
Share this article