CD: Hannah Peel - Mary Casio: Journey to Cassiopeia |

reviews, news & interviews
CD: Hannah Peel - Mary Casio: Journey to Cassiopeia
CD: Hannah Peel - Mary Casio: Journey to Cassiopeia
An electronica-infused trip through outer space on the wings of a brass band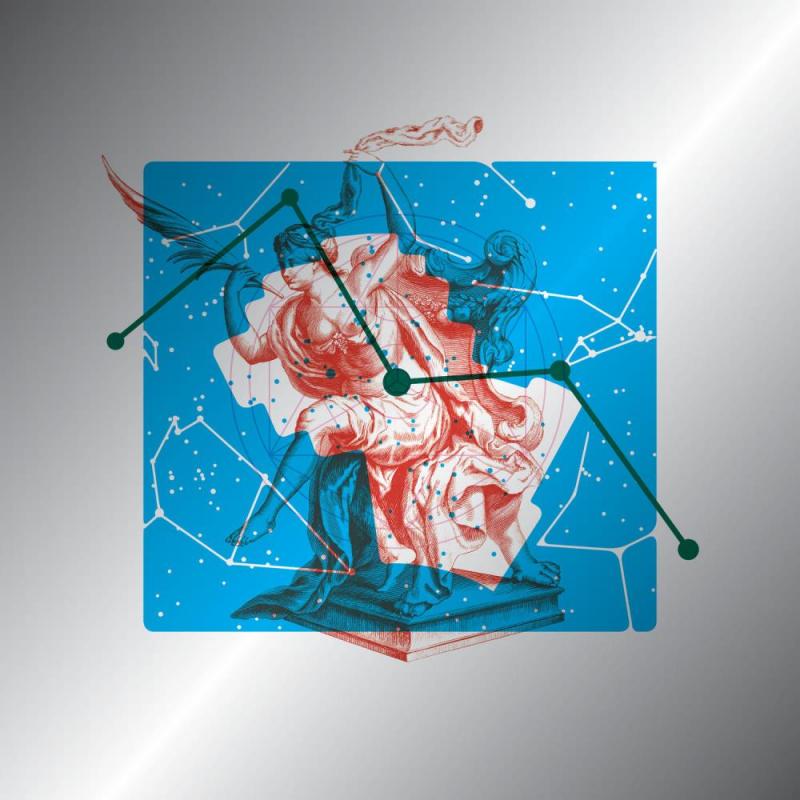 Hannah Peel's 'Mary Casio: Journey to Cassiopeia': atmospheric and majestic
The brass band/electronica interface is not a seam which musicians have previously mined regularly. Or, for that matter, at all. Mary Casio: Journey to Cassiopeia is probably – nothing else springs to mind – the only album teaming pulsing analogue synths with trombones, trumpets and tubas.
Add in its creator Hannah Peel's ploy of adopting the alter-ego Mary Casio, an elderly, small-town, north of England stargazer who travels to Cassiopeia, and it's clear this is a high-concept album.
It could, so to speak, be all concept and no trousers but Peel has form in this area. She's part of the meta-textual musical collective The Magnetic North, whose albums and live shows soundtrack psycho-geographical excursions. She has also made solo records with a specially made hand-punched music box. More pertinently, Peel played trombone in and marched with brass bands when she was a kid.
Mary Casio is a suite of nine interrelated pieces stressing the theme. The album opens with "Goodbye Earth", continues through "Deep Space Cluster" and "Archid Orange Dwarf" to end with "The Planet of Passed Souls" (the only track with a vocal contribution). Assumedly, Mary Casio has passed away as the album dies its last. The brass is employed sparingly to add rhythmic colour and swells rather than bombast. It moves the musical motifs along. The suitably spacey electronica suggests Peel has a fondness for Ralf & Florian-era Kraftwerk, Philip Glass, the BBC Radiophonic Workshop and Hawkwind's Dik Mik. Musically and conceptually, the only comparison bubbling up is the 1975 Klaus Schulze album Timewind.
With its sleeve by David Bowie collaborator Jonathan Barnbrook, Mary Casio: Journey to Cassiopeia is audacious. It could soundtrack a planetarium experience. It is also atmospheric, majestic, suffused with powerful melodies and not at all forbidding. Dig in.
'Mary Casio' could, so to speak, be all concept and no trousers but Peel has form in this area
rating
Explore topics
Share this article