theartsdesk on Vinyl 31: Psychic TV, Kendrick Lamar, Brian Eno, Stan Getz and more |

reviews, news & interviews
theartsdesk on Vinyl 31: Psychic TV, Kendrick Lamar, Brian Eno, Stan Getz and more
theartsdesk on Vinyl 31: Psychic TV, Kendrick Lamar, Brian Eno, Stan Getz and more
The most diverse record reviews out there
Reflecting the best musical taste
August is often a quiet month on the release front but theartsdesk on Vinyl came across a host of music deserving of attention. Now that even Sony, one of the biggest record companies in the world, are starting to press their own vinyl again, it's safe to say records aren't disappearing quite yet. On the contrary, the range of material is staggering in its breadth.
So this month we review everything from spectral folk to boshing techno to the soundtrack of
Guardians of The Galaxy 2
. Take the plunge.
VINYL OF THE MONTH
FOS Captain Free (Near The Exit Music)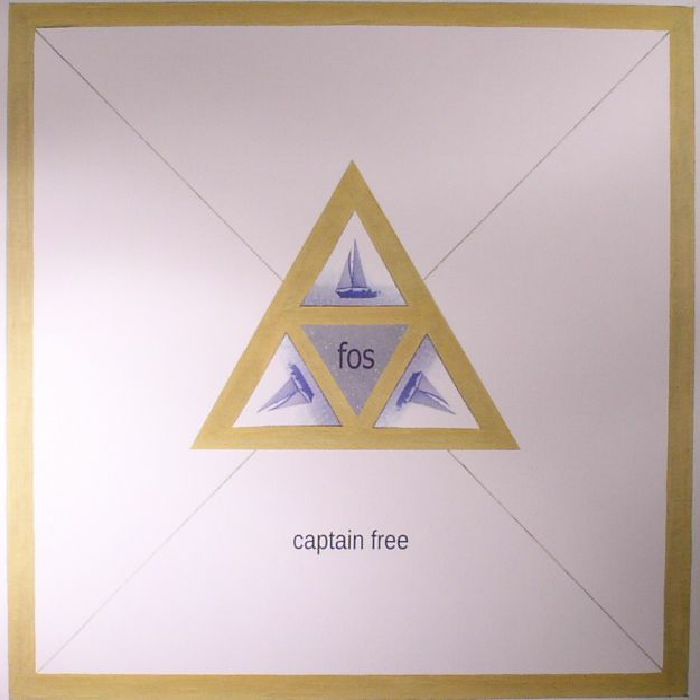 London-based Greek artist Katerina Koutouzi was born and raised on the Aegean island of Kalymnos but, while there are moments suitable for beachside lazing, it would be misleading to categorize Captain Free as chill-out. It really isn't. Instead, it's a delicious, original take on synth-pop, occasionally enhanced with accordion, crashing waves, daouli drum, blown conch shell and Greek language singing. Koutouzi knows how to write a song with a sense of longing melded into chords and melodies, and the opening track of her third album showcases this skill, but she's just as happy going off-piste on the lo-fi sample-delic trance-dub of "Adamos" or the lolloping downtempo "Sailing Out of the Storm". Like her countryman, Vangelis, she's adept at letting a simple musical motif wander in and out of an album without ever growing dull. There are moments when she could have done with better studio equipment to give her music the scope it deserves, but that's a quibble. Captain Free is a Mediterranean-marinated prog-pop odyssey well worth taking.
Tyler Bates & Various Guardian of the Galaxy Vol.2 Deluxe Edition (Marvel Music)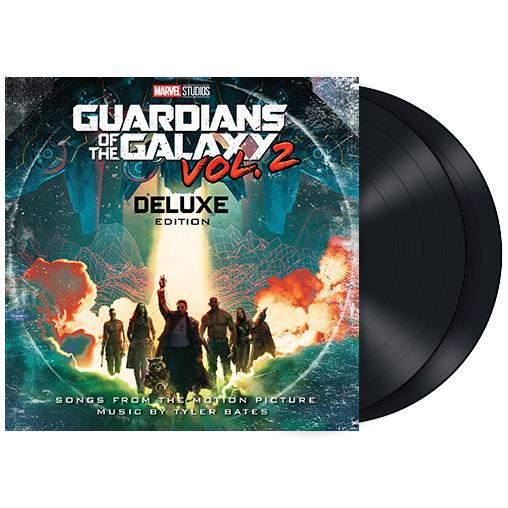 The critics were wrong about Guardians of the Galaxy Vol.2. Well, theartsdesk's film critic was. Far from being a pale rip-off of the original, with the back story out of the way, its makers were able to deliver an even funnier and more snappily told story, with post-modern gags and silliness thrown out thick'n'fast. Also Star-Lord's second mixtape was better than the one he had in the first film which, to these ears, was weighted too heavily with bland American AOR. This double album set in info gatefold gathers together the songs from Star-Lord's second tape together with the original soundtrack by Tyler Bates, including the preposterous "Guardians Inferno", which features a whacky rap by David Hasselhoff. Bates's huge orchestral pieces suit the epic scale of the film well but are not necessarily music you'd want to listen to outside it. However, the rest is a Seventies-flavoured ball, entertainingly mingling mega-famous hits by ELO, George Harrison, Fleetwood Mac and Cat Stevens with lesser known numbers such as the catchy 1971 song "Lake Shore Drive" by Chicago outfit Aliotta Haynes Jeremiah and the proto-disco kitsch of "Wham Bang Shang-a-Lang" by Silver from 1976. A blast!
Art Feynman Blast Off Through the Wicker (Western Vinyl)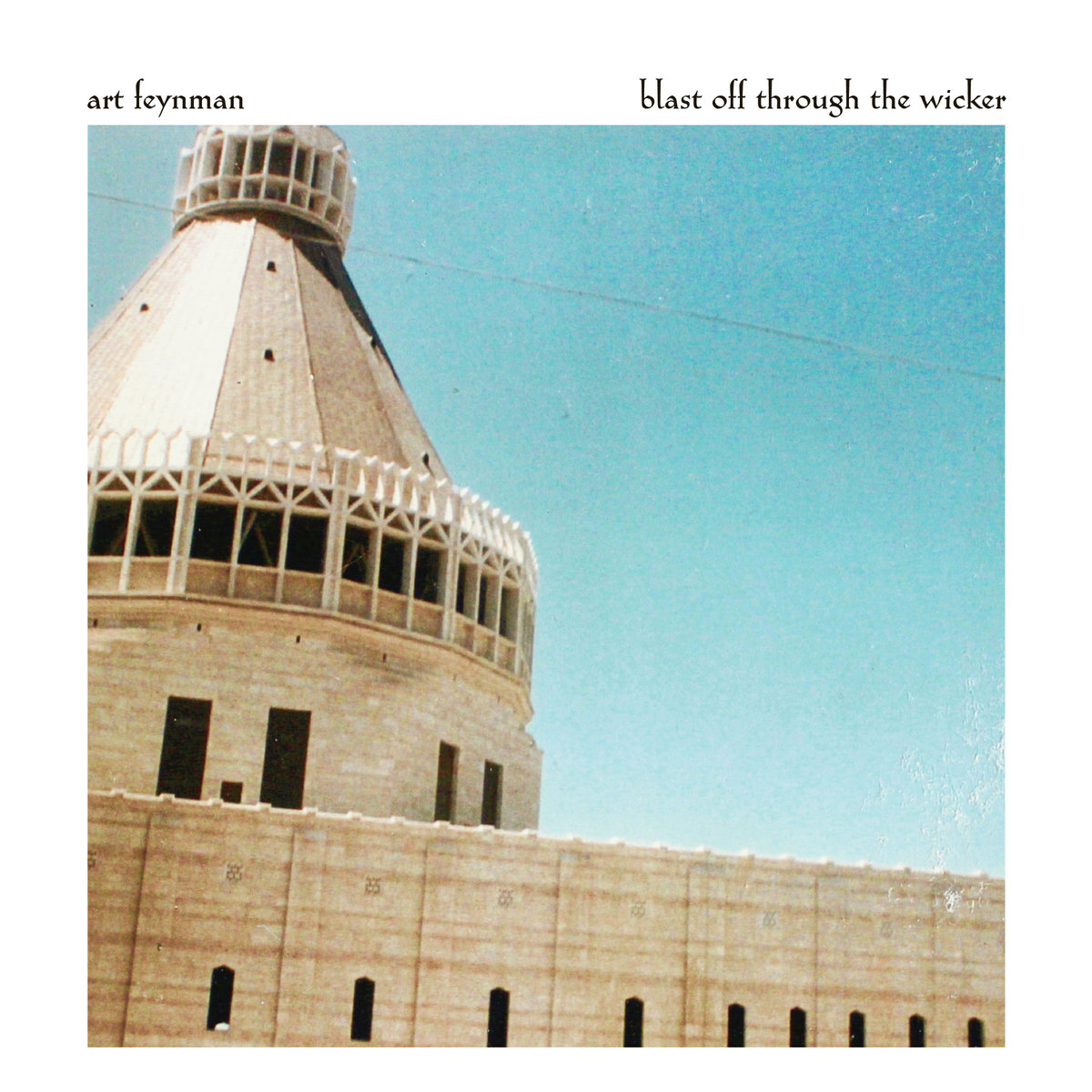 American alt-folker Luke Temple's profile went up a good few levels when he moved to New York a decade ago and formed the indie/noise-pop band Here We Go Magic. His own solo output, however, is nothing like theirs and his latest album, his sixth, continues his musical investigations, untroubled by genre categorization and fan expectation. This time he's gone for a pared back sound, a kind of folky, lo-fi electronic dub backing, over which he gently enunciates his whispery and occasionally falsetto songs. On numbers such as "Can't Stand It" and "Win Win" he achieves a unique ambient Afro-funk, but, more broadly, there's also something of Brian Eno and Nick Mulvey here. With a couple of exceptions, it's supremely chilled out music, yet it maintains the interest because the songwriting is tight and the overall feel intriguing.
Nusrat Fateh Ali Khan Musst Musst + Shahan Shah + Geoffrey Oryema Exile + Ayub Ogada En Mana Kuoyo + Martyn Bennett Grit + Joseph Arthur Redemption's Son + Papa Wemba Emotion + Various Passion – Sources (Real World)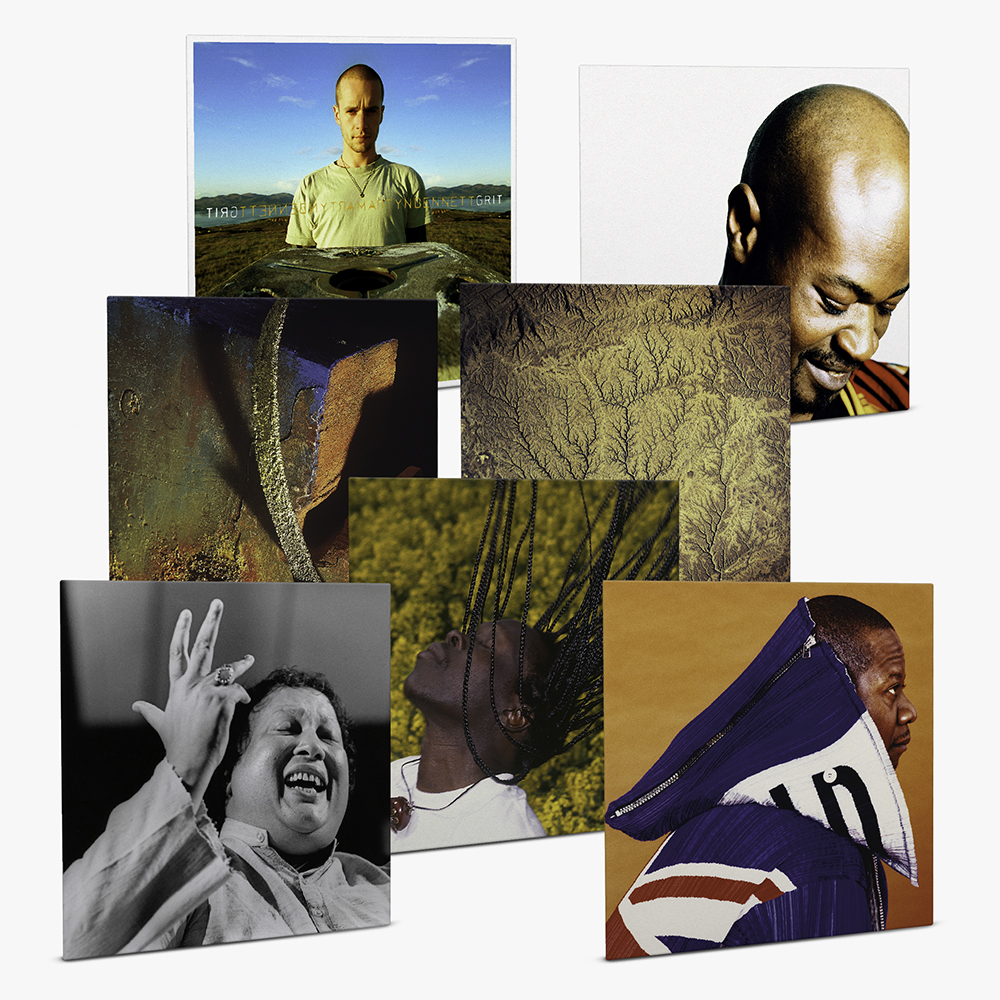 Peter Gabriel is a musical visionary but, since leaving Genesis many, many moons ago, he's been about considered and thoughtful action rather than media spectacle so it's easy to sideline his influence. Of the many things he's done, setting up Real World Records in 1989 was one of the important ones, providing an outlet for a broad range of global roots and fusion music that eventually bled into the mainstream in unforeseen ways. The obvious example is the two albums by the late Qawwali master-singer Nusrat Fateh Ali Khan. His singing style played a huge role in the late Jeff Buckley's artistic development, pointing him in a vocal direction that was later adopted by Thom Yorke of Radiohead and, in turn, Coldplay and a billion tedious others. Casting all that crap at Nusrat Fateh Ali Khan is door is unfair, but shows the reach of Real World. His Musst Musst album from 1990 is the key text here, but these releases, bringing eight of Real World's best-loved albums to vinyl, four of them for the first time, also showcase a host of other material, all with informative notes/photo inner sleeves. Gabriel's soundtrack to Martin Scorcese's The Last Temptation of Christ was well-reviewed recently at theartsdesk on Vinyl, and his compilation of source materials now appears, a rich document that runs the gamut from Baaba Maal's Muslim call to prayer to a percussive Ethiopian barroom jam, studio-boosted by Robert Plant sideman Hossam Remzi. It's a great collection for global culture vultures and adventurous DJs. The most joyous album of this selection is Congolose rumba king Papa Wemba's Emotion from 1995. It introduced the singer to a new audience but, listening to it 22 years later, the trebly production of British pop producer Stephen Hague is clean and sweet, but lacks the oomph that usually makes such music so lively and danceable. Kenyan musician Ayub Ogada's album is lovely in its simplicity. Released in 1993, it proved a lesson in how to record "world music". Mostly consisting of his uplifting voice and plucked nyatiti (Kenyan lyre) it doesn't attempt to polish or pop-ify the sound, as was common at the time, but just lets it speak for itself.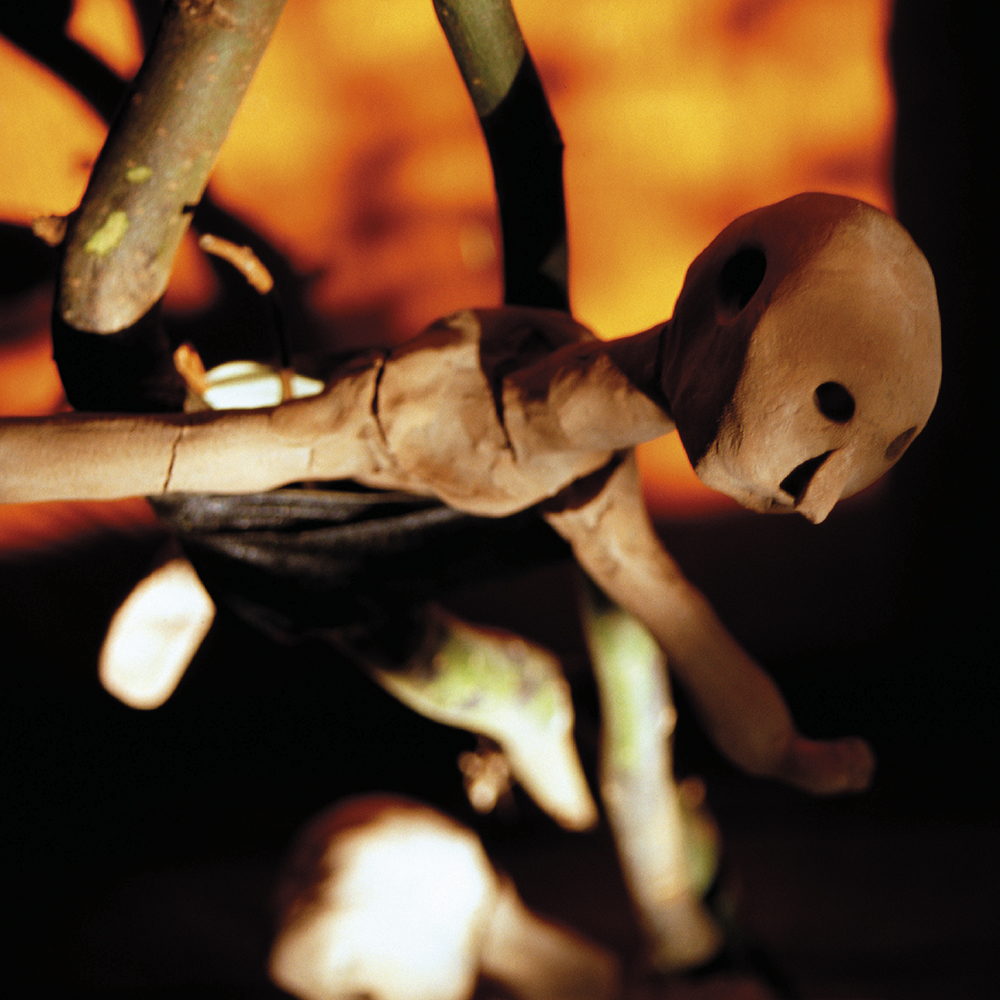 Ugandan singer Geoffrey Oryema, meanwhile, benefits from exactly the opposite approach on his 1990 debut, as Gabriel and Brian Eno elegantly present his sad, sometimes heartbroken music using an elegant palette of production techniques, adding up to something with a touch of Daniel Lanois' style about it. The final pair are singer-songwriter affairs, both doubles. Joseph Arthur's 2002 album Redemption's Son is smooth and sincere, lyrically and musically, but too FM radio chin-stroke for theartsdesk on Vinyl, but Martyn Bennett's Grit is a remarkably vigorous album, especially as it was made by a very ill man. Bennett died of Hodgkins Lymphoma in 2005, a couple of years after completing it. Apparently, illness limited what he could do but you'd not know it on the electronic breakbeat attack of tracks such as "Liberation", which combine Gaelic-flavoured folk with the trip-hoppy electronica. This re-release on yellow vinyl also contains two bonus tracks; an anthemic remix of Gabriel's "Blue Sky" and Bennett's final work, a spoken word, beats and bagpipe piece called "Mackay's Memoirs". You'd have to be somewhat musically stunted if you were unable to find a thing of interest within one of these albums.
T-Scale Spookz EP (Reposition)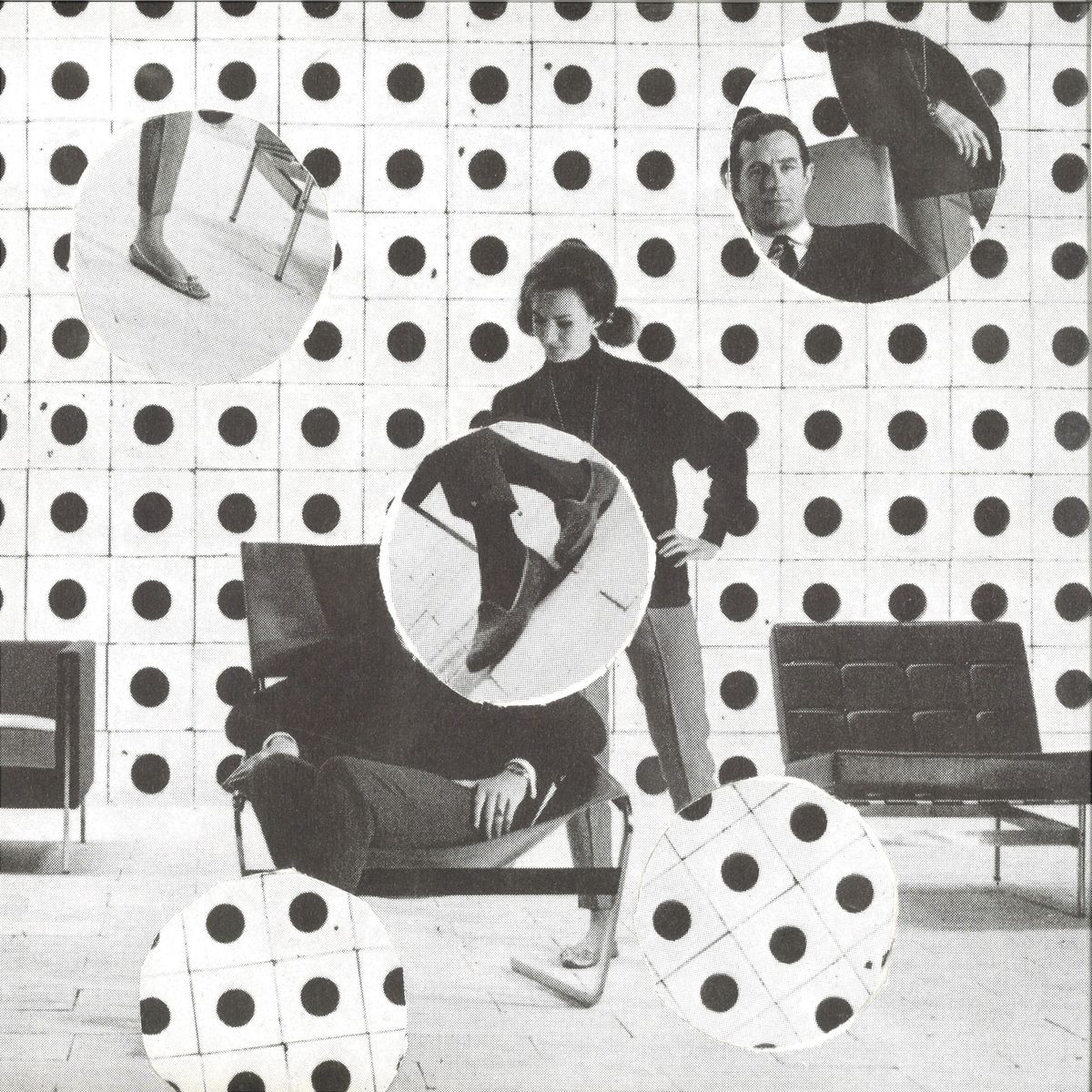 Well, this is an absolute banger. From Liege in Belgium T-Scale has been honing his sound for nigh on 20 years and his debut vinyl release is now the opening shot on Reposition, the label of El Prevost and Medallion Man from noisy London techno pirates Loose Lips. T-Scale is now London-based and also a Loose Lips member. He terms his music "Industropical" and "Funkydustrial" and the A-side cuts, especially "Prance For Me", make a good case for why. He takes the crunch, hiss, distortion and squall of iron-hard techno, and chops it into a something sexier, and much less blokey than the usual 4/4 squat party battering. On the flip, El Prevost flips "Prance For Me" into something spacious and science fiction, while James Ruskin associate Rommek drags the title track into techno darkness. It's a package that boasts grit and shadows but also has a dancing feet,
Matti Bye This Forgotten Land (Tona Serenad)
Swedish composer-pianist Matti Bye is the son of actress Birgitta Andersson and playwright Anders Bye, and he's an established film soundtrack creator in his homeland. Outside Sweden the most likely place you may have come across him would be the music to the 2013 film The Hundred Year Old Man Who Climbed Out of the Window and Disappeared. His latest solo album is a treat. Echoing piano is at its core but there's a spooked vibe, throughout. Not horror filmic, more like you'd wandered into the past by accident, or come across a derelict building that once used to be alive with voices and laughter. There are swirling stand-outs, such as "Galloping Waves", which has a ghost train quickstep about it. What does that even mean, "a ghost train quickstep"? Just that it has an effective haunted funfair feel. His foot rarely off the sustain pedal, carefully smeared in electronic tones, Bye musters his own uncanny musical world, a forgotten land, indeed.
Dan Croll Emerging Adulthood (Communion)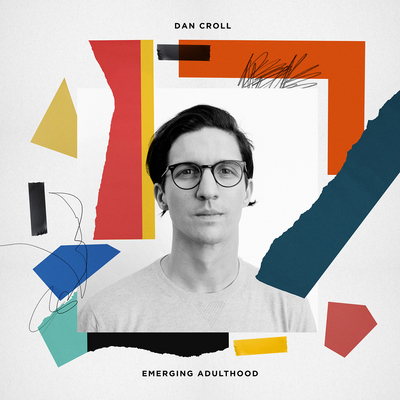 Exploring the occasionally mined area between indie and electronic chart pop, British singer Dan Croll does a much better job than monstrosities such as The 1975 or The Script. Croll has commercial form, in that his last album, his debut, made the Top 30 three years ago and, judging from the Mika-goes-indie catchiness of the single "Bad Boy", he'll be back there. Emerging Adulthood has something of Bastille about it, but is quirkier and less bombastic, which may be partly down to producer Ben Allen, who's worked with everyone from Animal Collective to Kelis. Listening to this as pop music that might be on daytime radio, it's welcome stuff, imaginative, and with a harmonic sense that a young Brian Wilson would be appreciative of (especially on "January"). Comes with 12" x 12" art/info insert and lyric inner sleeve.
Psychic TV A Pagan Day + Allegory And Self (Sacred Bones)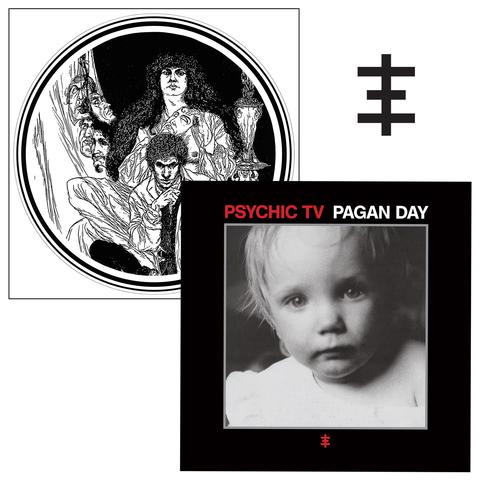 There was a spell in the mid-Eighties when Genesis P Orridge seemed keen to become an actual pop star. It wasn't a big window in the greater scheme of his ongoing career, but between the purposeful noise of Throbbing Gristle and the electronic bosh-bosh of acid house he knuckled down and wrote a host of psychedelic pop songs, sometimes good ones. Luckily, during this period he had ex-Alternative TV songsmith Alex Fergusson at his side, a man usually ready with a catchy melody. A Pagan Day was originally a limited edition picture disc in 1984. The idea was that it revealed the song creation process by being simply home studio sketches of songs. It would be missing the point to observe it's a shame they didn't take these nascent tunes further as there's the basic architecture fof something rather good here. As it is, outside of devotees, it's more of a curio. Not so 1988's Allegory and Self which opens with Psychic TV's nearly-hit "Godstar" (reached No. 67 in the singles charts), Porridge's bitter eulogy for Rolling Stone Brian Jones. The occasional jammed interlude and appearance by Porridge's children aside, it proves to be an album that is, by turns, delightful, dynamic and spiky, dipped in Sixties psychedelic pop, but also touched by the electronica that's just around the corner, and with a touch of TV Personalities/Times-style twee Brit indie spirit. On white vinyl in a limited edition 1500 run, it also includes a 16 page booklet of lyrics and drawings.
Brian Eno Taking Tiger Mountain (By Strategy) (Virgin EMI)
The further into the past this album recedes, the more ahead of its time it appears. Its production is lathered in the glam feel of 1974, when it was made, but there are so many peculiar things going on, it could be a template for pop music five, 10, 15 years away from its release. Just one example would be "The Fat Lady of Limbourg", a bizarre nugget that sounds like Eighties electro-pop to such a degree it's easy to imagine robot-dancing to it, while the lyrics are pure Human League (eg "But her sense of taste is such that she'll distinguish with her tongue the subtleties a spectrograph would miss"). It was during the making of Taking Tiger Mountain (By Strategy) that Eno and the artist Peter Schmidt came up with the famous Oblique Strategy cards which have been used by hosts of bands to bust through creative blockages ever since. The sheer curiosity of many songs implies the cards were much used. It's as if The Diceman had made an album on the whims of what each throw cast, yet with an innate tunefulness and upbeat nature that masks the sheer weirdness of the lyrics. Eno is most famed in recent years for his grasp of sonic possibility, but it would be fun if he tried his hand at this sort of thing again. That would be more surprising than another album of pleasant electronic noodle on Warp Records. Comes in gatefold double, mastered at Abbey Road at half-speed so that, played at 45 RPM, the sound is crystal clear and deep.
Kendrick Lamar DAMN (Top Dawg/Polydor)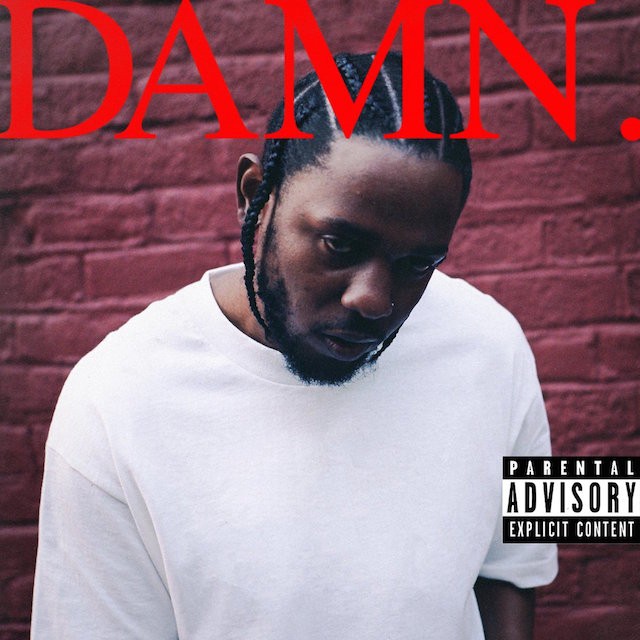 At 30 years old Kendrick Lamar is at the top of the mainstream hip hop tree, just like Kanye West a few years ago, before he became lost in his own ego and strangeness. Lamar, however, has a more socio-political worldview than Kanye, and his fourth album combines startling lyrical snap with an almost televisual sense of building scenes. He changes direction on a coin, recalling old school cut-up artists such as Negativland and Steinski as much as anything in contemporary hip hop. He even gets away with having U2 appear on "XXX", a meditation of gangland street violence. It's a sideways step from 2015's To Pimp a Butterfly, the album that woke up non-hip hop music-lovers to Lamar's talents, but it's one that also doesn't lose ground. On info gatefold double, DAMN came out in the spring but the plastic just made its way to theartsdesk on Vinyl and it's a solidly bass-friendly mastering. What's great is the way Lamar draws together such disparate strings of pop culture, from Canadian jazz freaks BadBadNotGood to a rapping Rihanna, and he comes up with perfectly soulful pop moments such as "Pride", that are a match for the best on Beyoncé's Lemonade masterpiece. And that's saying something.
Graham Reynolds A Scanner Darkly OST (Fire)
A confession: theartsdesk on Vinyl has not seen Richard Linklater's rotoscope-animated adaptation of Philip K Dick's drug-paranoid, dystopian sci-fi novel A Scanner Darkly. However, the unstoppable soundtrack by Texan composer Graham Reynolds is little short of a masterpiece. What sets it apart – and that's why it would be advantageous to have seen the film – is how it ranges across such a massive variety of musical styles, from Hawaiian kitsch to electronic darkness to Angelo Badalamenti in Twin Peaks mode to drum & bass percussion to easy listening, and more. Stuck on the end of side two are a couple of remixes by Meat Beat Manifesto's Jack Dangers and DJ Spooky, which are fine, but the main interest here is Reynolds' non-stop inventiveness. Comes in black inner sleeve with large green letters shouting "EVERYTHING IS NOT GOING TO BE OK".
Lapalux Ruinism (Brainfeeder) + Wen Carve + Gaze (Big Dada) + Nathan Fake Providence Reworks Part 1 (Ninja Tune)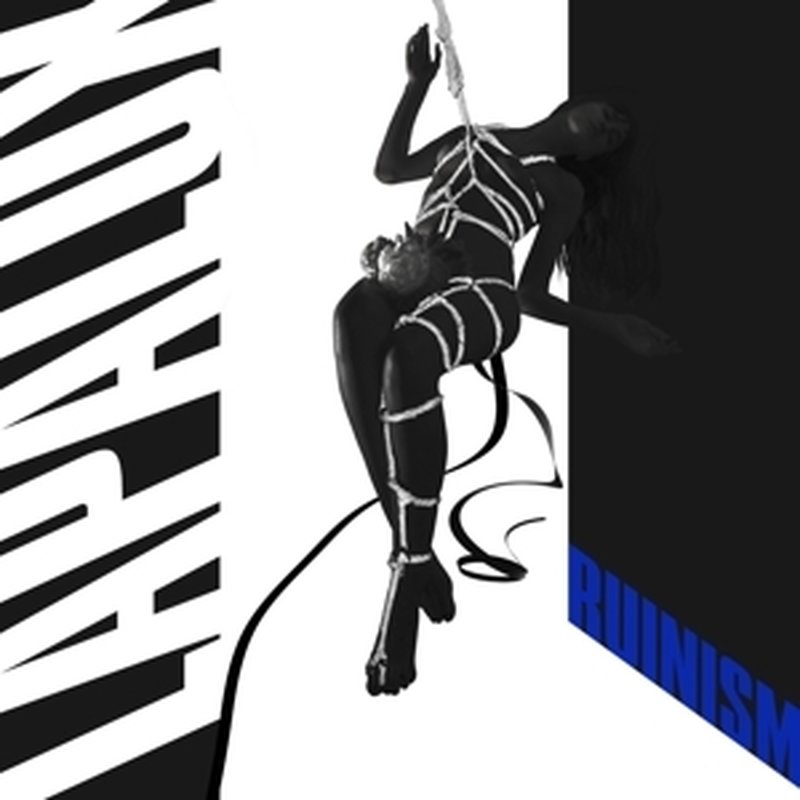 The Ninja Tune stable of labels remains, arguably, Britain's most forward-thinking, long-standing sonic imprint. Those who wish to consistently hear, year after year, what music might sound like next only need to tune into what's going on with Ninja and associated labels Big Dada, Technicolour, Ahead Of Our Time and Flying Lotus's Brainfeeder imprint. These three releases are a case in point. Brit producer Lapalux has, thus far, majored in an inside-out, reimagined version of R&B that's very much his own but, for his third album, he's gone somewhere else. Ruinism is more gloopy and downtempo, less approachable and more moody than its predecessors, taking in an injection of modern classical dissonance so that tunes such as "Phase Violet" have sharp, intrusive margins. A number of singers appear, notably Paris-based American DJ Louisahhh, adding to a mood that's occasionally close to Portishead's Third. Wen is Ramsgate-raised producer Owen Darby whose music has skittered around the cutting edges of grime and whatever-we're-supposed-to-call-dubstep-now, notably on Pinch's Tectonic label.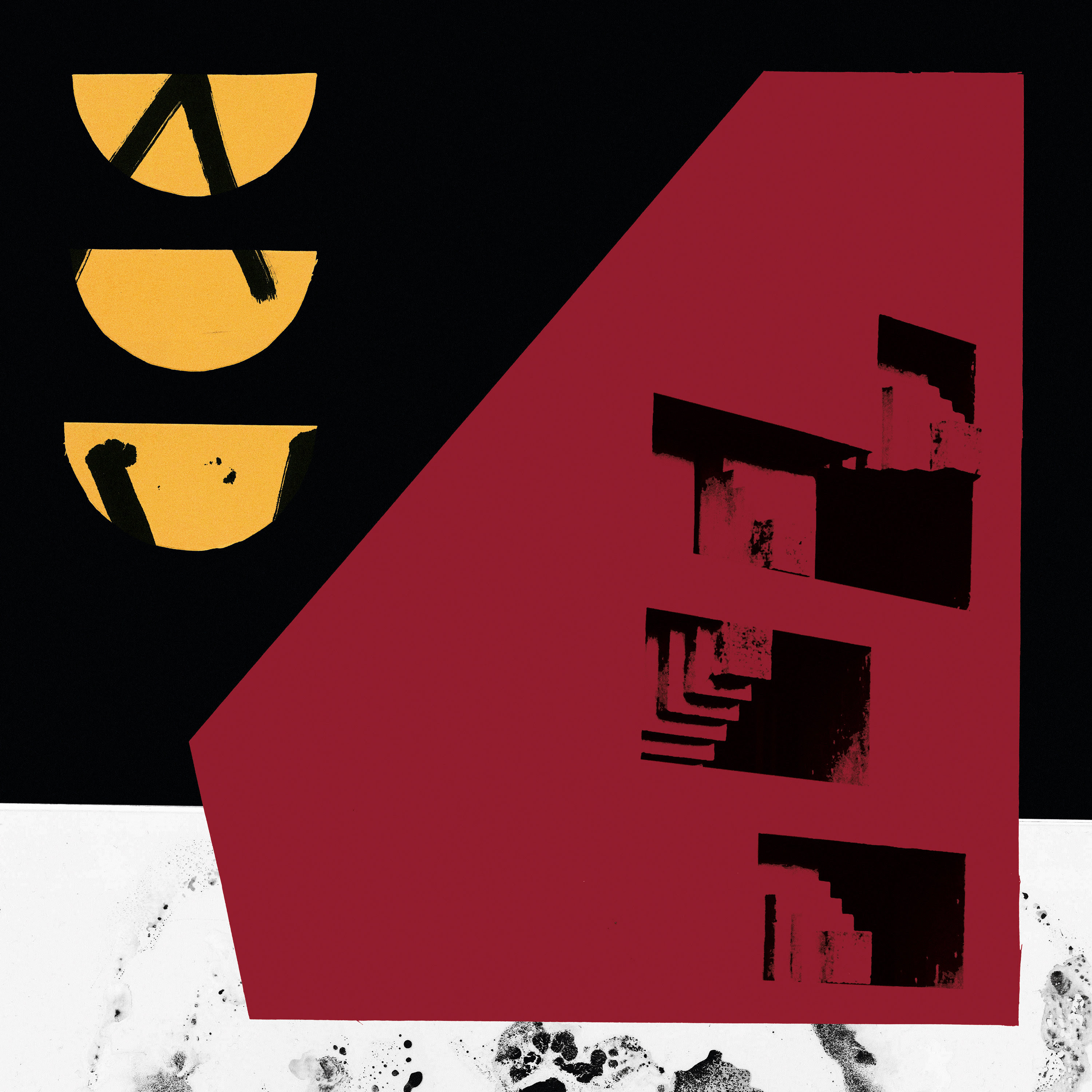 The four cuts on Carve & Gaze defy full elucidation. They are bleepy experiments so roundly, hugely produced that the speakers seem to gain a new dimension when the needle hits the plastic. Think abstract dub but then add a range of precisely carved sonics and percussion designed to put the mind off-balance. It's the most fascinating of these three releases. Nathan Fake's recent Providence album was another that pushed at the envelope of musical possibility. The Reworks EP on white vinyl has one new track, the jerky, squeak-stomp of "Bosky", alongside two takes on "Degreelessness" – a tech-housey 4/4 throbber from Welsh sibling duo Overmono and a tabla-tastic ambient exercise from US producer Huerco S. (AKA Brian Leeds) – but the most unexpected and lovely piece is a solo piano cover of "HoursDaysMonthsSeasons" by Polish composer Olga Wojciechowska. So typical of Ninja Tune to do the atypical.
Kronos Quartet with Sam Amidon, Olivia Chaney, Rhiannon Giddens and Natalie Merchant Folk Songs (Nonesuch)
Nonesuch Records was set up in New York in 1964 with the notion of selling vinyl at half the price of the competition. This often meant testing the water by licensing cheap – and often strange – modern classical material. Later, when it was bought by Warner Brothers, it became home to a stable of folk and roots artists. On its 50th anniversary the label celebrated, appropriately, by putting on concerts featuring avant-classical perennials Kronos Quartet doing versions of folk standards featuring leading contemporary roots artists Olivia Chaney, Rhiannon Giddens, Natalie Merchant and Sam Amidon (the latter also reviewed elsewhere on this month's theartsdesk on Vinyl). Folk Songs is a studio take on these concert performances and is bare bones beautiful. The pin-drop starkness of "Ramblin' Boy" (featuring Chaney) or "The Butcher's Boy" (featuring Merchant) test the listener, daring them to move or speak, while Kronos Quartet add drones, tones and minimal violin splashes of colour. A serious album that demands eyes-closed listening, Folk Songs is a stunner. Comes with 12" x 12" lyric sheet.
Mary Epworth Elytral (Sunday Best)
Mary Epworth caused a small stir when her debut album appeared five years ago. She brought an unusual sensibility to alt-folk, opening the sound in a novel direction, and was critically acclaimed for it. Her follow-up has been a long time coming and is nothing like its predecessor. Recorded in LA with Vetiver/Devendra Banhart producer Thom Monahan, it dives wholeheartedly into crunchy, technoid electro-pop, with a distinctly gothic edge. Songs such as "Last Night" and "Bring Me the Fever" have almost Mitteleuropean club sternness, and it's easy to imagine them remixed that way, replete with their Laurent Garnier-style saxophone action, but Elytral is equally capable of sparse loveliness such as "Me Swimming" and, eventually, proves itself to be an album that never stays still or grows boring. On Rob Da Bank's Sunday Best label, it comes in gatefold on transparent radioactive salmon-coloured vinyl in lyric inner sleeve and art photo gatefold.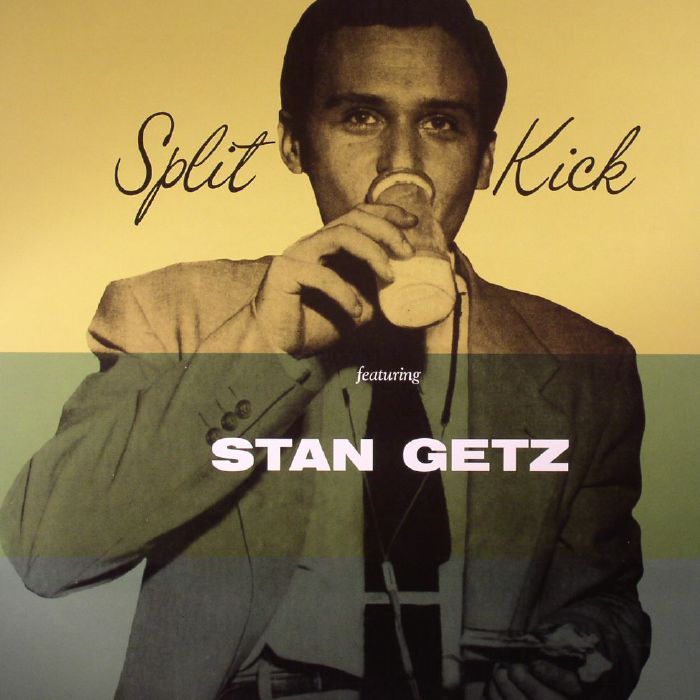 Stan Getz Split Kick EP ($tateside): Stan Getz was having a good year in 1955. His name was established and his cuddly tenor sax style was increasing in popularity, while still maintaining links to jazz's modernist bebop edge. He was also raking in dollars for his part creating the music for the film The Benny Goodman Story. The 10" Split Kicks EP sees him wallowing, easy and mellow, in eight tracks, including standards such as "On the Alamo" and "It Might As Well Be Spring", accompanied by a team of peers such as Horace Silver and Duke Jordan. Released on Warner Brothers' recently revitalized $tateside label, it's just as summery and light as this August isn't, although the listener needs to be in a suitably laid back mood to enjoy. The weird thing is that this EP has a not unpleasant musty smell, as if it's been at the back of a cupboard since 1955.
ALSO WORTHY OF MENTION
Santino Big Swirl EP (Santino)
The most immediately striking thing about this 12" EP is that it arrives in red'n'orange-striped, photographically rendered candy vinyl, like a giant lollipop head, blaring from its transparent plastic sleeve. Once on the turntable it's equally brightly-coloured. Leeds musician Santino Browne put the whole thing together in his bedroom and released it himself, but he sounds like a ready-made pop star, especially on the EP's catchy, sunny opener, "Girl". There are some unpleasant Autotune horrors on board, but that doesn't seem to do most contemporary chart stars any harm. There's also variety, humour, and a willingness to not do the obvious. Someone give the guy a break.
The James L'Estraunge Orchestra Closer/Groovin' You (BBE): Ricky Reid has long been a key player on the Edinburgh scene, specializing in projects that reconnoitre the bridge between soul and deep house. He's part of aficionado-rated outfits such as the Soul Renegades and the 6th Borough Project, but more recently moved out to a cabin in the Scottish Highland wilds, apparently leaving behind social media, TV and the supposed essentials of modern life. Instead, amongst other things, he's devoted himself to music such as is found on this 12" single. He's onto something, for it's a worthwhile adventure in clear-eyed widescreen, ensamble soul-funk. "Groovin' You" is the one, a sassy, filmic jazz jam riding a relentlessly tss-tss-tss-ing hi-hat and featuring plenty of brass and sax.
Meadowlark Postcards (Allpoints): Bristol duo Meadowlark's debut album is sweet, electronica-dappled drift-pop, melodic and with a toe dipped in hazy psychedelic pop. There's a tiny touch of Lana Del Rey about it but it's fluffier and less morose. Respect to singer Kate McGill who turned her back on multi-million-hitting YouTube covers fame a few years back and put together a proper band with original songs, rather than going on some major label shite-fest and boring us all to death. It's a promising effort, riding the thin line between populism and cool and, more to the point, it's the sort of stuff that'll be playing over a moving scene in a Netflix boxset drama before the year is out. Comes on transparent vinyl, spattered with black, like the hide of a glass hyena.
Illum Sphere Glass EP1/Glass EP2 (Ninja Tune) + The Invisible Patience (Remixes) (Ninja Tune) + Bicep Aura (Ninja Tune)
Well, a few Ninja Tune releases had to go beneath the ALSO WORTHY OF MENTION header, otherwise it'd look like a takeover, and they don't bribe me enough for that (NB. they don't bribe at all). Illum Sphere - Brit producer Ryan Hunn - offers up two 12" singles based around last year's Glass album. EP2 contains "Red Glass" alongside remixes by Afro-cosmic Chicago funker Hieroglyphic Being and fellow Chicagoan and alt-tech whizz Beau Wanzer, the latter's take being a bass-addled industrial gurgler. However EP1 inches it as the better buy, featuring "Fall Into Water" backed by a raddled, destroyed breakbeat remix of "Paradise" from Berlin-based Russian producer Machine Woman and a bleep-dub odyssey take on "The Journey" by Gavsborg of Jamaican warped dancehall duo Equiknoxx. London trio The Invisible's thoughtful, positive Patience album of last year also comes in for remix attention. Post dubstep ambo-pop outfit Darkstar, south London alt-house duo FYI Chris and Somerset Balearic boy Tee Mango all do their thing but New Zealand brothers Chaos In The CBD are the outstanding turn, with a bouncing, summery "Love Me Again" rejig. Finally Belfast producer pairing Bicep fire out a one-sided 12" which, in a rather non-Ninja Tune fashion, is a straightforward, catchily melodic prog-house builder of the type John Digweed still plays towards the end of a set. It does the job. On the flip, indented into the record, is a splattery black, grey and white art print.
Ghetto Priest Every Man For Every Man (Ramrock): Produced by Adrian Sherwood, Every Man For Every Man is quality dub-pop reggae, brass-tinted and with a righteous lyricism that takes in everything from environmentalism to black women's rights, and closes with Peter Tosh's "Babylon Queendom". Ghetto Priest has long been part of the On-U crew, notably as part of African Head Charge, and he's also worked regularly with Asian Dub Foundation. The conscious ethos throughout Every Man For Every Man only makes the easy-going music all the more likeable.
Katie Von Schleicher Shitty Hits (Full Time Hobby): Parts of the second album from Maryland songwriter Katie Von Schleicher were described by Pitchfork as "creaky chamber pop" and "Dirge-driven doom-folk", and I can do no better, so let's go with that. After all, most who read this will have randomly clicked through via a Google search and may never read theartsdesk again (you should – we're brilliant). Let's add that there's also a queasy burlesque waltz feel on songs such as "Midsummer", and that Von Schleicher has a knack for digging melodies out of awkward corners of a song. A few steps towards daylight – but not too many – and she has the makings of an alt-rock crossover success. Comes on bright orange vinyl, the colour of cheap corner shop sweets.
The Doors Light My Fire/The Crystal Ship (Rhino): This 7" is all about the packaging. It celebrates 50 years since Jim Morrison and his boys lit up the Sixties summer of love with "Light My Fire", via a 7500 limited edition simulation of artwork unique to the original's Japanese release. Both songs are, of course, now part of the heritage rock canon, and deservedly so, but this curiosity is really only one for completists. It looks cool, mind, especially the word "LOVE" standing out from a sea of Japanese symbols on the back, but the overall effect is rather spoiled by "www.thedoors.com" being printed in bold at the bottom.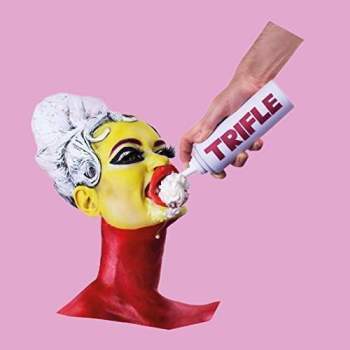 Lone Taxidermist Trifle (Memetune): First off, this album has the ugliest cover of the month. In fact, let's have a little pic to save having to describe it. Yuk, right? That's probably the idea, though, as it's also very striking, as is the music. The vinyl is notable too, transparent bright red with blobs in, like a strawberry jelly with marshmallow chunks. Stick it on the turntable and Lone Taxidermist Natalie Sharp lets rip with surreal tales from the seamy, strange underbelly of her imagination (or her life?). Aided by synth wizards Phil Winter and Benge, she declaims over a soundtrack that isn't so much electro-pop as a lo-fi stew, with actual tunes murmuring around amongst everything. The song "Knicker Elastic" with its in-pants action, is especially notable, and full marks for having a song called "Hammered in Homebase". Even better, it sounds like The Tom Tom Club having a glitch-tronic breakdown. One to watch.
Starsailor All This Life (Cooking Vinyl): For the first five years of this century Starsailor sold millions of records by combining a smidgeon of Britpop swagger with a vat of post-Travis, wanna-be-Jeff Buckley, 21st century, fleece-wearing vulnerability. Commercial success then slowly slid away and they broke up, only to reappear three years ago. This is their first album since, on the go-to home for band reunions, Cooking Vinyl. I never liked Starsailor in the first place, but any new release deserves a listen with fresh ears. But, no, I still don't. There's a track called "Caught in the Middle" that has a pop-funk roll to it but, for the most part, All This Life's crafted professionalism and Keane-on-dress-down-Friday rockin' is the antithesis of theartsdesk on Vinyl's choice in music.
The Micronauts Get Funky Get Down (Micronautics): Christophe Monier, a face on the Paris rave scene, was a key progenitor of Nineties French involvement in the global dance scene. This 12" package is a re-release of his 1995 debut as The Micronauts and its main selling point is Daft Punk's first ever remix, a hammering Hardfloor-style acid-tech ram-raid that's a billion miles from "Get Lucky". Monier's original is here too, alongside newer remixes from New York DJ Nature and Berlin-based British DJ-producer J Dubs. The latter is the most invigorating cut, going for a twisting, less-is-more acid house ethos that's darkly hypnotic.
Sam Amidon The Following Mountain (Nonesuch): Working with regular Brian Eno associate Leo Abrahams, free jazzer Albert Ayler's 1960s drummer, Milford Graves, Jimi Hendrix's Woodstock percussionist, Juma Sultan, and multi-instrumental Lou Reed/Tom Waites sideman, Shazad Ismaily, alt-folkie Sam Amidon's latest is a rare album of original material (he usually releases tweaked, treated, updated versions of trad fare). With that line-up, there should be something to get your teeth into but, while its unwillingness to tow anyone's line but his own is admirable, I could find no entry point to its scratchy, off-key, wilfully abstract approach. These are obviously high end musicians experimenting, but it sounds like tricksy mucking around in a musical instrument shop, led by a slightly depressed intellectual on vocals. Comes with a 12" x 12" insert featuring equally impenetrable thoughts and cartoon sketches.
Monika Kruse meets Pig & Dan Get Me On/So Good (Terminal M): Germany joins forces with Spain on this internationalist techno 12" double-header. Appearing on the label of Monika Kruse, mainstay of the German scene, she gets together with the increasingly successful Spanish duo Pig & Dan for two techno cuts that are heavy as osmium sledgehammers. They're clubland DJ tools rather than tunes to spin at home or at house parties, but they have real heft and do what they do with unarguable aplomb.
Tiny Magnetic Pets Deluxe Debris (Happy Robots): Dublin outfit Tiny Magnetic Pets are in thrall to 1980s electro-pop but have an advantage in their candy-voiced singer Paula Gilmer. She gives their mostly upbeat rejigging of classic Eighties sounds a modernity and emotion so that songs such as "Here Comes The Noise" have added warmth and humanity. They've also hauled in former Kraftwerk percussionist Wolfgang Flür to chat in an inimitably Teutonic fashion on the song "Radio On". There's a whole scene of under-the-radar bands whose music reimagines the classic electro-pop sound, and Tiny Magnetic Pets are rightly leaders in this micro-world. Comes with photo/info inner sleeve.
Mo Pitney Behind This Guitar (Curb): One of the things all popular music could learn from county is how to write tight story songs. Country is full of smart narrative songwriting and 20-something newcomer Mo Pitney, on jovial songs such as "Boy And A Girl Thing" and "I Met Merle Haggard Today", shows hints of promise. The latter's opening line is classic scene-setting American working man gung-ho: "Spent the morning pouring concrete/Had a good hot plate of chicken for lunch". He took this album into the lower end of the Billboard Top 100 last autumn but it's too wet and saccharine for theartsdesk on Vinyl, especially the cutesy ode to a mutt, "It's Just a Dog". And the closer, "Give Me Jesus", won't be to everybody's taste either.
Soundersons Can't Get Enough (Paper): The debut from Italian duo Soundersons, on classy house perennial Paper Records, panders to the easy listening side of deep house, a head-nod throb with sweet'n'hazy vocals, while DJ Spinna's remix injects a touch more funk into the proceedings. There's also another track, "Education", that's a decent enough nu-disco cut-up, and you could imagine the whole thing appealing to cocktail bar DJs, but that's the issue: it's more background than speaker-rattling and it wouldn't make me dance although, on a hot day on a beach, it might cause drinking and flirting.
We welcome any and all vinyl for review. Please hit thomash.green@theartsdesk.com for a postal address.
On a hot day on a beach it might cause drinking and flirting
Explore topics
Share this article