Edinburgh Fringe 2017 reviews: Adam / Eve / Nassim |

reviews, news & interviews
Edinburgh Fringe 2017 reviews: Adam / Eve / Nassim
Edinburgh Fringe 2017 reviews: Adam / Eve / Nassim
Three compelling shows on identity - gender and otherwise - at the Traverse Theatre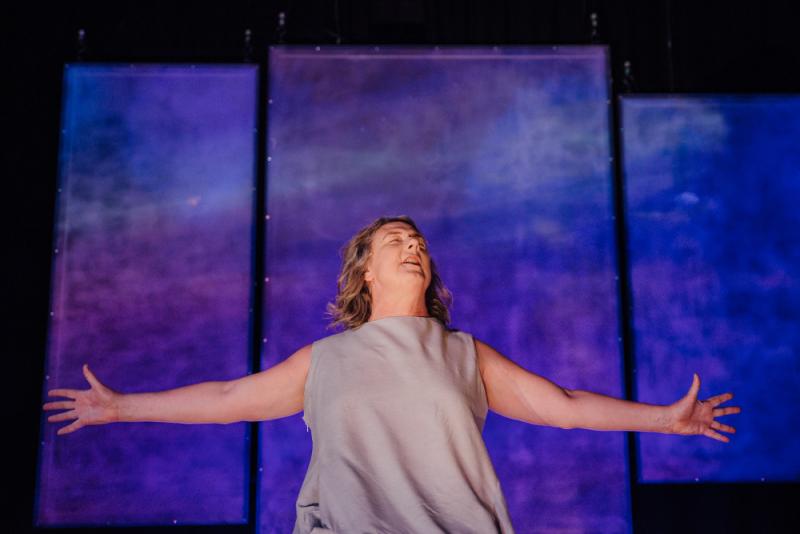 Jo Clifford in Eve: a deeply personal, intimate meditation on trans identity
Eve ★★★★
Transgender issues are high on the agenda at this year's Fringe, with the energetic Testosterone at the Pleasance and the breezy You've Changed from Northern Stage at Summerhall among the stand-outs.
In addition, the
National Theatre of Scotland
brings two trans-themed shows to the Traverse Theatre.
Eve
is a deeply personal, autobiographical work from playwright Jo (formerly John) Clifford, co-written with Fringe regular Chris Goode, that reflects on the challenges and joys of her life from a fearful young boy – before being transgender was even considered as a concept – to the stately, resilient figure she is today. It's disarmingly frank, covering the early death of her mother, her bleak years at boarding school, and her three-decade-long devoted marriage, all with unflinching honesty and wit.
Eve
is an intimate meditation on identity, a letter of compassion and understanding to Clifford's younger self, delivered among childhood photos in director Susan Worsfold's simple, pared-down set lit with exquisite restraint by Kai Fischer. But Clifford's caressing voice and the show's ponderous pacing mean it can quickly become quite soporific – a shame, when the tale she has to tell us is so urgent and compelling.
Eve at Traverse Theatre until 27 August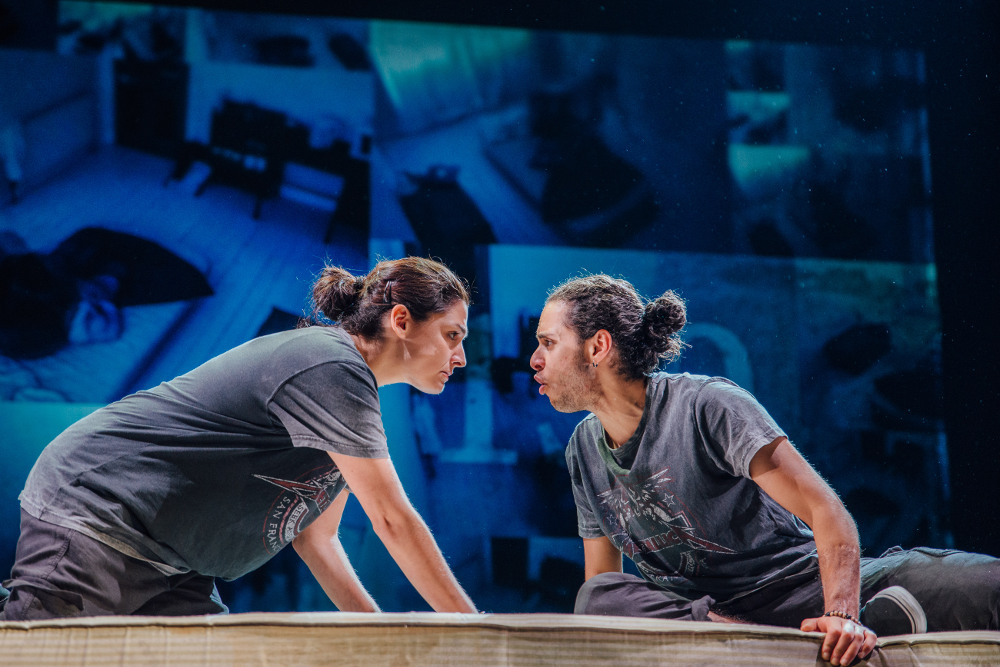 Adam ★★★★★
Eve's companion piece Adam, no doubt intentionally, couldn't be a bolder contrast. This is the energetic, swiftly moving autobiographical story of Adam Kashmiry (pictured above right), who began life physically as a girl in Alexandria, Egypt, and is now an actor living in Glasgow. There are several mind-bending levels to the show. This is Kashmiry's own personal story, but told through a sharp, witty script written by Frances Poet (in collaboration with Adam himself, naturally). His intersecting tales of fleeing Egypt for Scotland and transitioning from a woman to a man intertwine and inform each other beautifully, adding up to a resonant, broad meditation on the theme of identity. And, of course, Kashmiry plays himself on stage – astonishingly, it's his professional acting debut, but he's assured, entirely convincing, and searingly honest, almost uncomfortably so at times when it's all too apparent that the harrowing events he's describing really did happen. It's a cunning masterstroke, too, from writer Poet to accompany Adam with a female counterpart, played ably by Neshla Caplan (pictured above left), who at times embodies the female attributes he's attempting to understand, or even reject. A virtual world choir of trans singers provides support and encouragement through Jocelyn Pook's rather Glass-derived music. But this is a compelling, hugely moving experience, and a show that blurs boundaries between theatrical artifice and real-life trauma to provocative effect.
Adam at Traverse Theatre until 27 August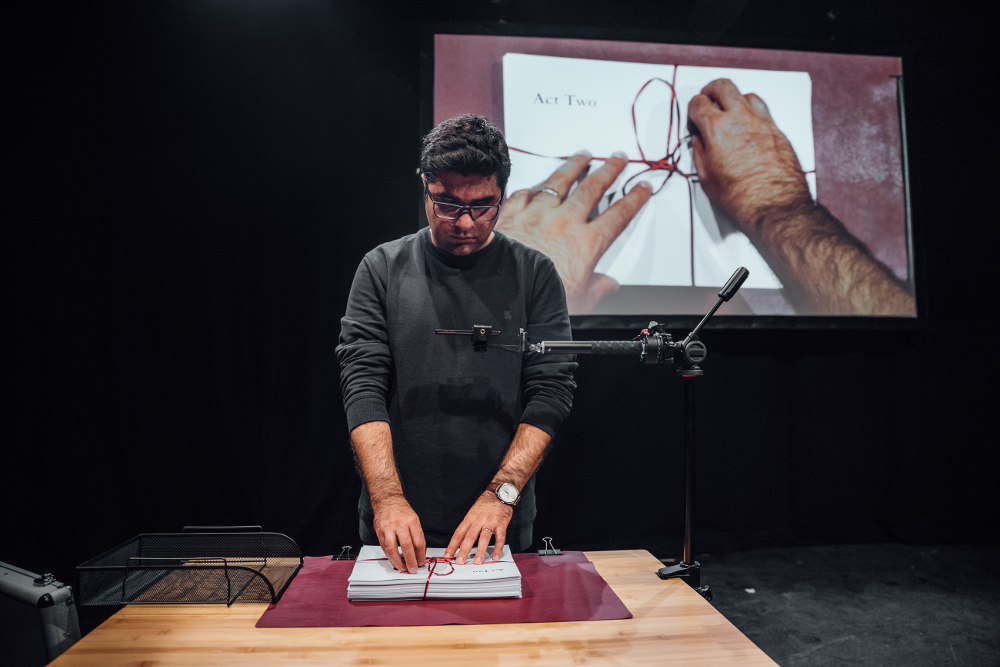 Nassim ★★★★★
Iranian-born, Berlin-based playwright Nassim Soleimanpour has made a speciality out of a very specific kind of theatre: unrehearsed actors seeing the show's script for the first time; texts printed out on swathes of A4 paper; playful interactions between absent playwright and performer, and even audience too. Following the success of White Rabbit, Red Rabbit, which has toured the world, last year's Blank at Summerhall turned the solo performer and audience into a story machine, with Soleimanpour's script simply facilitating the process. In this year's Nassim at the Traverse, however, as the title might suggest he's taken a far more personal perspective. As with all of Soleimanpour's work, surprise is of the essence, so it would be churlish to give too much away. But Nassim has elements of language lesson, long-distance communication and children's game, all adding up to quite a profound and warmly moving exploration of Soleimanpour's own identity, restrained yet quietly shattering. His self-aware humour and joyfully light touch ensure that the show never descends into meta-theatrical navel-gazing, however. It's a brilliant work, funny, perceptive and provocative in equal measure.
Nassim at Traverse Theatre until 27 August
The Edinburgh International Festival and Fringe continue until Mon 28 Aug 2017
'Nassim' has elements of language lesson, long-distance communication and children's game
Explore topics
Share this article