Eureka: novelist Anthony Quinn on completing his acclaimed trilogy |

reviews, news & interviews
Eureka: novelist Anthony Quinn on completing his acclaimed trilogy
Eureka: novelist Anthony Quinn on completing his acclaimed trilogy
The author reveals his artful solution to the problem of how to portray a writer in a story
Anthony Quinn: 'I had a chance to write a film adaptation without any interference, and I seized it'
I am intrigued by those writers who plan their novels with the bristling rigour of a military strategist, drilling their characters like counters on a model battlefield. And impressed that they seem in absolute control of the direction their story is going to take. One novelist friend told me he always has the final line of his book written before he even starts.
I am not, alas, that kind of writer. I plot and scheme, of course, but it hardly ever comes out the way I've sketched in my head. The late William Trevor said of his writing: "If I didn't believe it was a mystery, the whole thing wouldn't be worthwhile. I don't know not just how something is going to end, but what the next couple of lines are going to be". I took great heart from that. If it's slightly scary to write by instinct, the wonderful advantage is that you can always surprise yourself. That's what happened with my latest novel, Eureka, which began as one thing and ended another.
I knew it was going to be a romp - kinky, and druggy, and funny
Ostensibly it's the story of a mystery film being shot in London during the summer of 1967. I was inspired by Antonioni's picture of the swinging city in Blow-Up and by the excitement stirred by The Beatles at their psychedelic apogee, in particular "A Day in The Life" from Sgt.Pepper. The protagonist is the screenwriter Nat Fane, approaching 40, haunted by his early success and hobbled by a pathological dilatoriness. He has been hired to write a contemporary version of a Henry James short story, "The Figure in The Carpet", for German wunderkind Reiner Werther Kloss. The film is to be called Eureka. The other main characters are a fledgling actress, Billie, who's making her screen debut, and Freya, a journalist who's formed a rather shocking theory as to why everything that Kloss touches turns to ash.
Freya was the star of my previous novel (called Freya, by no coincidence) with Nat in a supporting role. They had met one another at Oxford in the 1940s and stayed friends ever since. Freya also has a minor part - very minor, in fact, she's 12 - in the novel before that one, Curtain Call, a tragicomedy of manners set in the London theatreland of 1936. That's why people started suggesting - no, telling me - I'd written a trilogy. Had I? It didn't feel like that. Each of the three books stands alone, and can be read without reference to the other two. In any case surely a trilogy would require a level of premeditation to which I couldn't claim. It sounded a bit grandiose, The Freya Trilogy. What next - the roman fleuve? All I hoped for was that readers who enjoyed Curtain Call and Freya might pick up the next one, whatever it was about.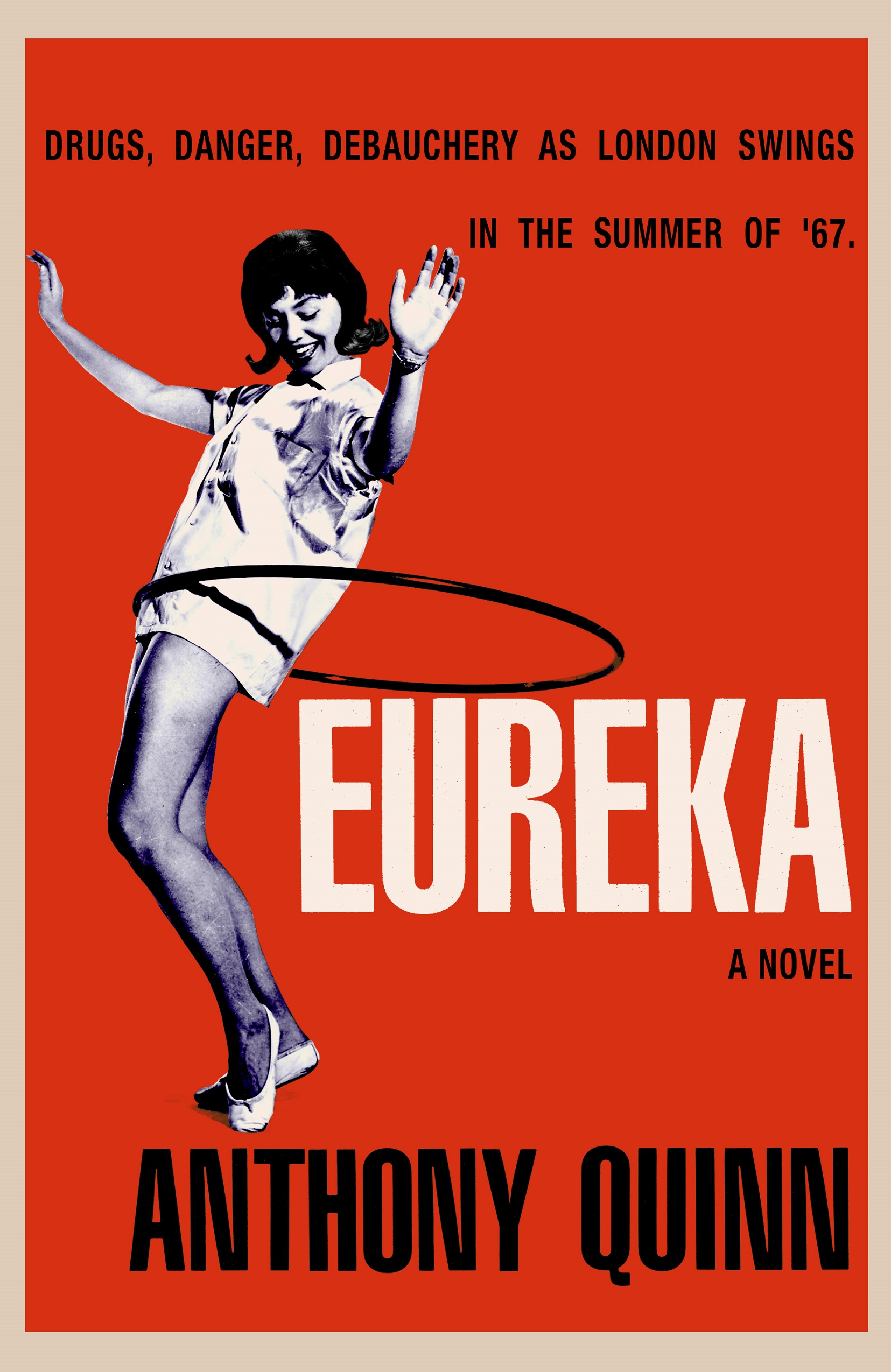 Which brings us back to Eureka. As soon as I'd found the tone, I knew it was going to be a romp - kinky, and druggy, and funny. For Nat Fane I was channelling the letters and diaries of Kenneth Tynan, social dandy, theatre critic nonpareil and bedroom masochist. For the character of Reiner I decided to read Love is Colder Than Death, a life of Rainer Werner Fassbinder, the erratic, prolific and occasionally brilliant star of the new German cinema. And what a life: a dark-hued pageant of cruelty and suffering in which Fassbinder played lord of misrule over a sleazy, drug-addled court of rent boys, lovers and thieves. He was dead of an overdose in 1982, aged 37. I didn't want to live with that character in my book - and I sensed the reader wouldn't either - so I saved just a few details from RWF in a revised portrait composed of two other Germans, both essentially benign but with a lightning streak of craziness. One was Werner Herzog, the visionary director, and the other was Jurgen Klopp, the Liverpool FC manager (born June 1967) whose charm has just the right maniacal touch for the character I had in mind. Reiner Werther Kloss: see what I did there?
The other change I made in the early stages was entirely structural, and somewhat riskier. The first chapter of the novel introduces Nat, mooching in his Albany set and anxiously procrastinating on the screenplay that's due in six weeks. "The Figure in The Carpet" enfolds a mystery: two close friends, both critics, meet a legendary writer, Hugh Vereker, who tells one of them about the unsolved "secret" that runs through his entire oeuvre, "the string the pearls were strung on, the buried treasure, the figure in the carpet". The friends' efforts to unravel that secret become increasingly fractious.
I reached the end of the chapter and thought: huh. There's an intrinsic problem in portraying a writer in a story - we know nothing about his or her writing. We never read a word of Zuckerman's novels in Philip Roth, or of Driffield's in Cakes and Ale, or (thank God) of Casaubon's "Key to All Mythologies" in Middlemarch. The reader generally has to take it all on trust. AS Byatt pastiched whole reams of a Rossetti-like poet in her novel Possession, but that is pretty much an exception (and was rewarded with the 1990 Booker Prize). Who cares that Nat's a screenwriter, I thought, unless...unless we can read that screenplay as he's writing it. Eureka! I am in no sense an experimental or genre-bending writer, but I couldn't think of another novel that includes an entire screenplay spliced into its narrative. I had never had an ambition to write a film script, certainly not of my own novels: first, because I couldn't bear to return to what I'd written; second, because a screenplay, once it left your house, would never be your own again. There are too many people involved who want their fingerprints on the final version. Here I had a chance to write a film adaptation without any interference, and I seized it.
So I ended up with a very odd hybrid of a novel, half of it the adventures of a writer, an actress and a journalist, the other half a script adapted from Henry James, only dressed in Chelsea boots and brocade jackets instead of frock coats and stovepipe hats. Whether those two halves dovetail with each other, whether their echoes and patterns cohere, whether the whole "hangs together", is not for me to judge. All I really want is to absorb the reader in the story and to provoke some laughs along the way.
Eureka by Anthony Quinn is published by Jonathan Cape on 6 July
All I really want is to absorb the reader in the story and to provoke some laughs along the way
Share this article