Chance, Universal review – Hugh Laurie is reborn as a film-noir shrink |

reviews, news & interviews
Chance, Universal review – Hugh Laurie is reborn as a film-noir shrink
Chance, Universal review – Hugh Laurie is reborn as a film-noir shrink
Dr House finds a new home in San Francisco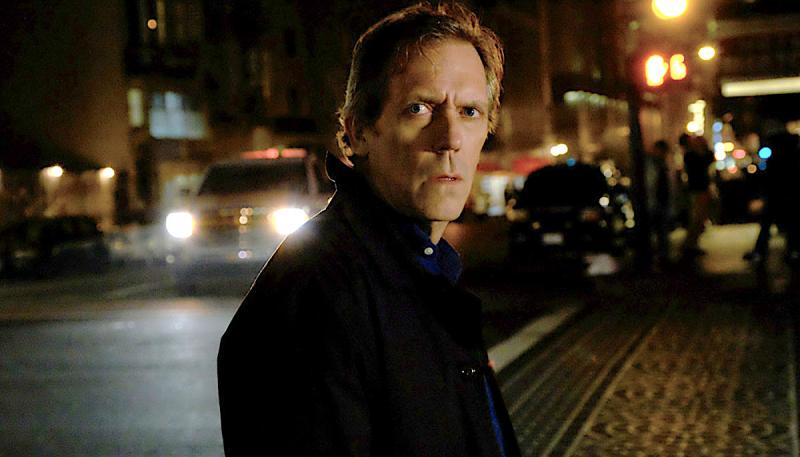 Hugh Laurie as Eldon Chance, trying to separate the personal from the professional
Hugh Laurie, in his new role of forensic neuropsychiatrist Eldon Chance, tells us that he works with those who are "mutilated by life", and we soon see that Chance himself falls into that category. He's in the midst of a divorce, he only sees his daughter Nicole at weekends, and his work seems to fill him with a kind of morbid weariness.
This is Laurie playing the flip side of Dr Gregory House, the brilliant and fearless diagnostician happy to break every rule and offend whomever it may concern in pursuit of the right result. Chance, on the other hand, is timid and full of doubt, and even his job is somewhat equivocal. He doesn't treat patients so much as assess them and then refer them to a relevant specialist, like a kind of psychological traffic cop.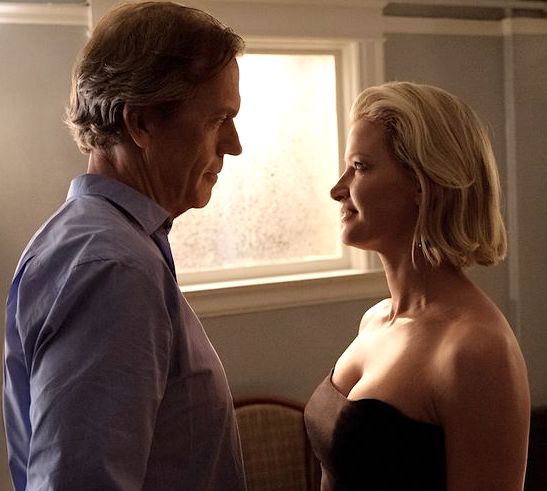 He's a walking mid-life crisis, and thus when a glamorous but deeply troubled new patient walks into his consulting room, he's a sitting duck. Jaclyn Blackstone (Gretchen Mol, pictured right with Laurie) could be one of Raymond Chandler's fatal femmes, a mysterious blonde with a split personality and a cruel, abusive husband. The damaged and fearful Jaclyn Blackstone, it seems, is sometimes replaced by the vampish and sexually assertive Jackie Black, but she never knows when the switch may occur.
Adapted by Kem Nunn from his own novel, Chance feels like a noirish crime thriller but with added subconscious layers, which make you start to wonder who really is the patient. With its San Francisco setting and theme of dual identity (and a protagonist potentially being duped), there are clear echoes of Hitchcock's Vertigo, cunningly amplified by Bernard Herrmann-like tones on the soundtrack.
Details of Chance's milieu and state of mind are sketched in by means of him delivering capsule diagnoses of some of his patients (for instance a man called Bernard, who suffers hallucinations after being hit by a truck and attacks people who remind him of the driver). When Chance unwisely – in fact, insanely – sets up a date to meet Jaclyn in a restaurant, he's startled when her husband Raymond (Paul Adelstein) walks in (it doesn't help that he's a cop), but his tactic for defusing the situation is to tell a rambling anecdote about the nature of coincidence, featuring a woman being hit by a falling chandelier. Jaclyn herself has just been to a university lecture entitled The Axiom of Choice, so it's safe to say that Mr Nunn enjoys playing amusing mind-games with his audience.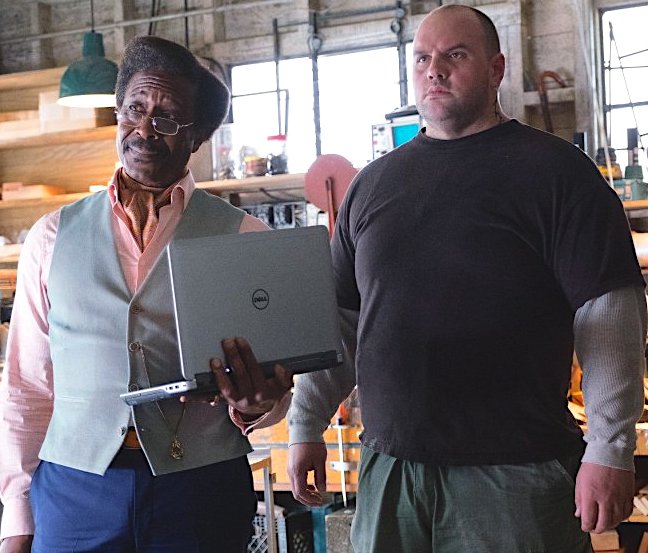 Despite his depressive unassertiveness, Chance somehow can't help walking on the wild side. His colleague Suzanne (LisaGay Hamilton) keeps warning him urgently about not getting involved with patients – he has a history of this sort of thing – but he doesn't listen. Meanwhile, he also finds himself involved in a so-far inexplicable bout of underworld violence, triggered by a visit to his charming but ever-so-slightly unscrupulous furniture-restorer Carl (Clarke Peters). Carl has a henchman called D (Ethan Suplee, pictured above with Peters), a monosyllabic man-mountain who takes Chance on a tour of the Tenderloin district and calmly dispatches a group of pursuing muggers with extreme violence.
It's teasing and intriguing, but despite the directorial hand of Lenny (Room) Abrahamson on the opening two episodes, so far the elements aren't quite gelling. Maybe it needs time to grow.
There are clear echoes of Hitchcock's 'Vertigo', cunningly amplified by Bernard Herrmann-like tones on the soundtrack
rating
Explore topics
Share this article