Kat and Alfie: Redwater, BBC One review – 'EastEnders' spinoff suffers from no fixed identity |

reviews, news & interviews
Kat and Alfie: Redwater, BBC One review – 'EastEnders' spinoff suffers from no fixed identity
Kat and Alfie: Redwater, BBC One review – 'EastEnders' spinoff suffers from no fixed identity
Can the 'EastEnders' couple survive without the Albert Square life support system?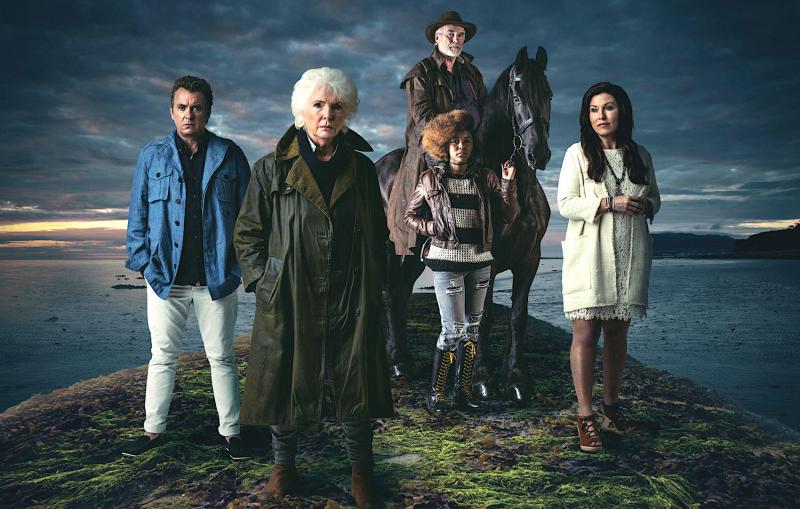 Who knows the dark secret of Redwater village?
EastEnders habituees will be familiar with the colourful past of Alfie and (especially) Kat Moon, who have both been AWOL from the mothership since early last year.
But they've used the time wisely, preparing busily for this new spin-off
drama
in which they've shipped out to the seaside village of Redwater, County Waterford, to track down Kat's long-lost son. She gave birth when she was scarcely more than a child herself, and the infant was whisked away from her and taken to a convent.
It started quite promisingly. It was the summer of 1994 (or so the caption said), and we saw a pair of small boats dashing urgently out to sea to lend assistance to a capsized vessel. Some were saved but two, as we later learned, were drowned, and the tragedy has been commemorated with a plinth on a clifftop overlooking the scene.
Kat kept peering at people as if she was a goldfish high on LSD
Fast-forward 21 years, and Kat and Alfie arrived in Redwater by taxi. Although, since the engine had conked out, Alfie had to push the vehicle up the drive of their rented house, this all being part of the delightful Irish quaintness of the neighbourhood. Begorrah innit.
Kat and Alfie's cover story was that they were on holiday, but nobody found this very convincing. This wasn't just because they were renting the house from Peter (Stanley Townsend), the landlord of the local pub, who had given the locals full details of his clients, including the fact that they lived in Spain. It was mostly the way Kat kept peering at people in the street as if she was a goldfish high on LSD, walking around in slow motion inside her own invisible bowl. In the case of a young man called Andrew Kelly (Peter Campion), she kept unsubtly taking pictures of him on her phone. She'd spontaneously decided he was her son, because he was probably about the right age. "It's just 'is face! And that black 'air!" she burbled, as long-suffering Alfie tried to get her to calm down. And besides, he lived in Redwater, from whence she had received a postcard many years earlier, saying the boy was there and that he was safe.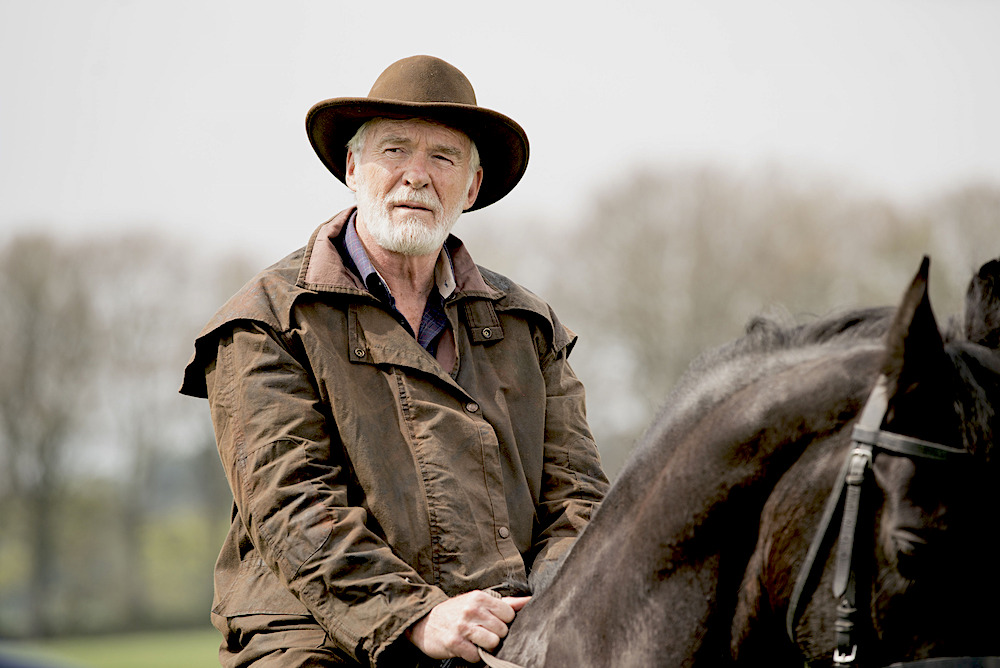 Inevitably, it soon became clear that the locals, despite their bottomless supplies of festive bonhomie (it was Spring Carnival, which meant it rained most of the time), had Something To Hide. Look no further than the forbidding matriarch Agnes Byrne (Fionnula Flanagan, who once played the phantom governess in The Others). She didn't like the cut of Kat's jib one bit, and soon she was hissing at her husband Lance (Ian McElhinney, pictured above) that Kat's presence could "unravel everything we've built here."
True, this was that Difficult First Episode of a new series, but the tone was all over the place. Sometimes it was like Midsomer Murders or Only Fools and Horses, when it wasn't trying to be The Missing, Father Ted or The Wicker Man. The supposed jokes when Kat and Alfie made ludicrous assumptions about stereotypical Irish behaviour were particularly hair-raising. Kat's interrogation of the bemused Andrew, when she drove out to his farm and demanded to know how long he'd lived there, if he was born there, and if they could meet up and discuss his family in more depth, would have prompted any normal citizen to call the police, or a posse of psychiatric nurses.
At least there was a twist in the tail. A double one even, suddenly leaving us with a corpse to go with the recently-revealed missing son. Next week, perhaps it'll be The Walking Dead meets Big Bang Theory.