CBSO, Wilson, Symphony Hall Birmingham |

reviews, news & interviews
CBSO, Wilson, Symphony Hall Birmingham
CBSO, Wilson, Symphony Hall Birmingham
Rarities by Vaughan Williams and Bax get a modernist makeover
Bax to the future: The City of Birmingham Symphony Orchestra
It's been said – and with some justification – that John Wilson's own Orchestra has the finest-sounding string section in the world today. What's certain is that when Wilson guests with other orchestras, he transforms their string sound. It's not merely the unselfconscious touches of period style – those perfectly gauged expressive slides – and nor is it just the unforced luminosity: how the surface sheen seems to be lit from within.
It's the phrasing, too: the sense of space that Wilson can generate around a melody, the way fast passages never feel hurried and slow passages have room to breathe, and how as a result the music sounds as if it's on the brink of articulate speech.
Which is a long way of saying that the performance of Vaughan Williams's Fantasia on a Theme by Thomas Tallis that opened this concert with the City of Birmingham Symphony Orchestra felt fresh and entirely natural. Every performance of this piece that doesn't take place in a cathedral poses physical challenges, met on this occasion by placing the second string orchestra against the back wall of the stage at Symphony Hall. A greater degree of spatial separation might not have been practical. In any case, Wilson made full use of the Hall's acoustic to generate the necessary sense of remoteness.
Moments in this performance were breathtakingly quiet; elsewhere, Wilson gave the quartet of string principals (Christopher Yates, on viola, very much first amongst equals) space to approach their solos with an almost improvisatory spirit. The mood overall was both questioning and deliberate – like the unfolding of a ritual. Forget those superficial clichés about pastoralism. This was the Tallis Fantasia as modernist prophecy, every bit as timeless and as strange as it must have seemed in 1910.
Arnold Bax's tone poem November Woods deals with more worldly matters. It's a vividly coloured expressionist canvas in which a storm-lashed English wood (it turns out that the original is just above Amersham) becomes a sometimes violent metaphor for Bax's own troubled emotional life – his extramarital relationship with the pianist Harriet Cohen was getting particularly torrid at the time - and the wider world in the year 1917. Revived here as part of the CBSO:2020 series - a 10-year focus on music of the period 1910-20, designed as an extended prelude to the orchestra's own centenary in 2020 - it's long been a rarity in the CBSO's programmes.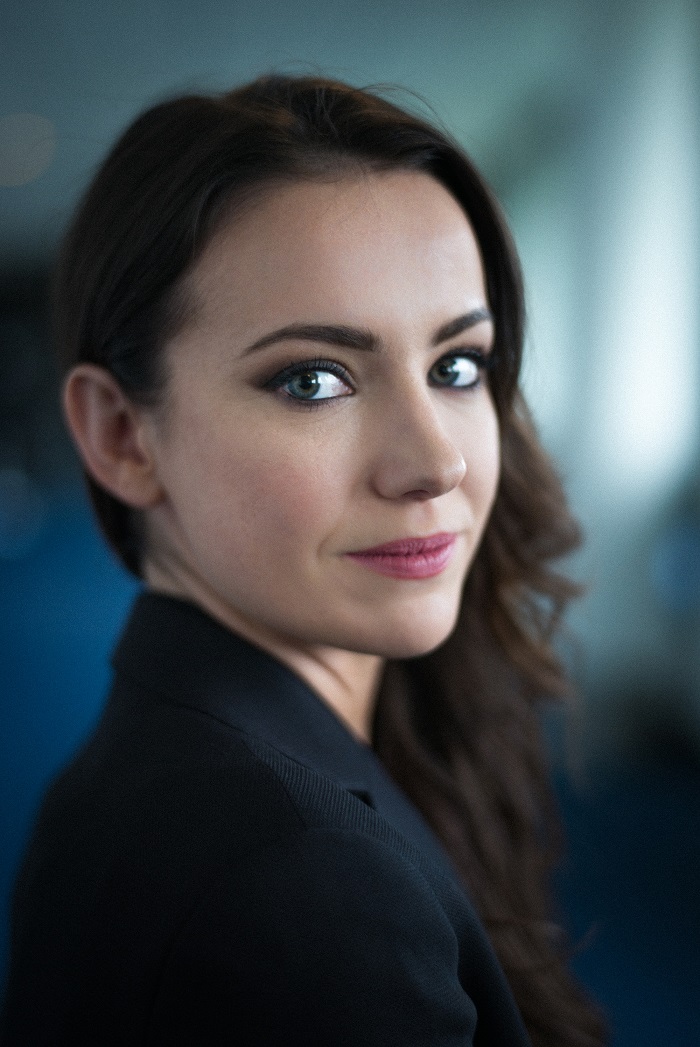 You wouldn't have guessed it. No amount of familiarity with recordings old or (relatively) new could have prepared you for the vividness and sheer clarity with which the CBSO played this music for Wilson. My earlier comments about phrasing and inner glow apply with redoubled force to the way Wilson and the players handled Bax's languishing clarinet melodies and surges of horn tone. There was an almost tactile pleasure and sense of swing to the way he let a pair of harps sweep upwards between diaphanous sheets of string sound, and how the celeste's phrases sprayed, like the sunlit raindrops Bax presumably imagined, from the crest of a melody. Like Wilson's CBSO performance of Bax's The Garden of Fand last year, it was all done with enormous verve and wonderful transparency, revealing Bax as an orchestrator in the same class as Debussy or Respighi. Regrettably, as things stand, there isn't a concert venue in London where that would be possible.
Drunken bassoon solos and sudden raucous splashes of colourThe second half of the concert was given over in its entirety to Vaughan Williams's Five Tudor Portraits – a commission for the 1936 Norwich Triennial Festival, and every bit a product of the decade that gave us Walton's Belshazzar's Feast and (as Andrew Burn pointed out in his programme note) Britten's Our Hunting Fathers. Vaughan Williams, of course, was a generation older than either of those composers, though here he sounds younger and bolder than either. A less serious composer than VW would probably have called these five flamboyant settings of John Skelton's headlong, anarchic 16th-century poetry a choral symphony. Certainly Wilson and the CBSO – now augmented by the CBSO Chorus and soloists Rachel Kelly (pictured above right by Gerard Collett) and Neal Davies – went at it with swashbuckling bravura. Under Simon Halsey's direction, the CBSO Chorus sings with spectacular precision and, when required, ferocious attack. Wilson sculpted their massed sound as deftly and dramatically as he handled Vaughan Williams's dissonant brass eruptions, drunken bassoon solos and sudden raucous splashes of orchestral colour.
It's an astonishing piece, and in a performance of this energy and vision, it confounds facile stereotypes about its composer – although, given the number and velocity of the words, it might have made even more of an impact with surtitles. Neal Davies brought crisp diction and a sly wit to the Intermezzo: Pretty Bess, but it was in the extended fourth movement – a young girl's requiem for her pet sparrow, described by Vaughan Williams (always a good sign) as a Romanza – that the whole thing came together.
Wilson shaped quiet string phrases with a tenderness unmarred by indulgence, blending them imperceptibly with the chorus's prayers. Kelly's voice was plaintive and direct, with just the slightest catch of pain. And the CBSO's woodwinds wheeled, swirled, squawked and cooed as, to the mounting tread of Vaughan Williams's cortège, Skelton's "all manner of birdés" gathered to mourn. Poignant, direct and utterly assured, if you heard it sight-unseen you might think it was Britten or Mahler. But no, it's Ralph Vaughan Williams, and it's only today, perhaps, that we're starting to realise the full originality, range and radical imaginative power of this great modern master – with John Wilson in the vanguard.
You might think it was Britten or Mahler. But no, it's Ralph Vaughan Williams
rating
Explore topics
Share this article