Britain's Nuclear Bomb: The Inside Story review - 'power, politics and national identity' |

reviews, news & interviews
Britain's Nuclear Bomb: The Inside Story review - 'power, politics and national identity'
Britain's Nuclear Bomb: The Inside Story review - 'power, politics and national identity'
BBC Four tells how Britain battled for a seat at the nuclear top table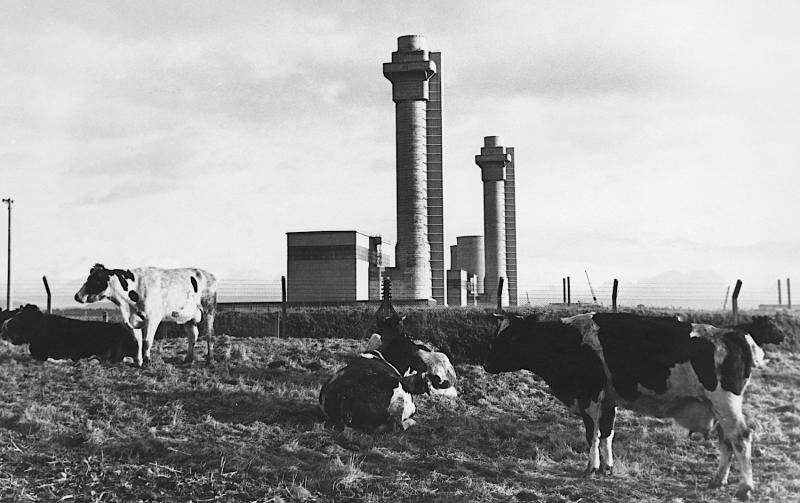 Windscale nuclear reactor, which supplied plutonium for the British atom bomb
In the midst of a general election campaign and with Euro-shrapnel flying around our ears, it's an intriguing moment at which to revisit Britain's history as a nuclear power. Although this film from BBC Science concentrated on the factual and technical aspects of building the British atomic and hydrogen bombs, the story was inescapably entwined with power, politics and national identity.
It was the Manchester-based scientist Ernest Rutherford who discovered the atom in 1911, and it was the Cockcroft-Walton generator (developed at Cambridge in the 1930s) which first split the atom – the sons of both Cockroft and Walton appeared here to fill in the background.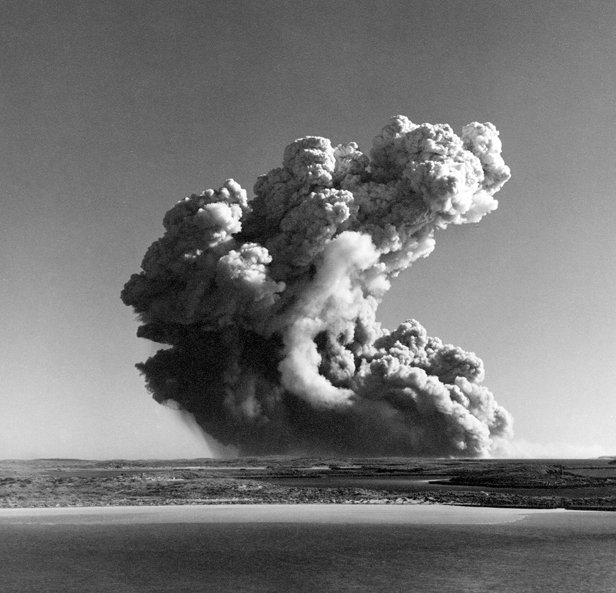 Rudy Peierls and Otto Frisch, Jewish scientists in Britain to escape the Nazis, produced the theoretical groundwork for creating a nuclear explosion using small amounts of uranium. Work on a British bomb proceeded under the "Tube Alloys" banner (based in Rhydymwyn in Wales), but rising costs, plus the fact that the Germans were making ominous progress with their own nuclear weapons, prompted Winston Churchill to agree to let the Americans take over the project, even though they'd been lagging behind the work done in Britain (atomic bomb test at Monte Bello islands, 1952, above).
As we know, the Manhattan Project, based at Los Alamos in New Mexico, successfully created the bombs dropped on Japan, but the Americans then decided they wanted to keep all the nuclear know-how for themselves. The British team working at Los Alamos had already been excluded from many aspects of the production process, and in 1946 the US McMahon Act banned any sharing of nuclear information with the British. Apparently it was Ernest Bevin, foreign secretary in Clement Attlee's 1945 Labour government, who clinched the argument that Britain had to develop its own nukes after he'd been humiliatingly patronised by the American Secretary of State.
Whether Britain should have rolled over, accepted that it was no longer a global power and spent its money on something ostensibly more practical was not discussed, but we learned plenty of fascinating detail about the atomic project from surviving veterans. Ken Johnston, former chief scientist at the Aldermaston atomic weapons establishment, explained ("for the first time", as the voice-over kept reminding us) how the "implosion" system worked (you took a ball of uranium and surrounded it with explosives which all detonated simultaneously, compressing the uranium which duly produced the desired Big Bang). Vic Goodwin, then a trainee boffin at the Windscale nuclear reactor, remembered how he'd had to collect spilled and "intensely radioactive" nuclear fuel with a shovel, and reckoned he'd picked up a radiation dose equivalent to "five old-fashioned chest x-rays". There was an alarming anecdote about how a Vauxhall car with canisters of plutonium in the back broke down outside a south London pub in the middle of the night (Valiant bombers at H-bomb tests in the Pacific, 1957, below).
How typical of the British to make creating the deadliest weapons on earth look like an Ealing comedy, yet create them they did. The British atom bomb was successfully detonated at the Monte Bello islands off north-western Australia in 1952. Three weeks later, the Americans spoiled the party by exploding the first H-bomb (which was 400 times more powerful), but the Brits picked themselves up and built an H-bomb of their own (successfully tested in 1957).
Professor Bryan Taylor, in charge of the H-bomb project, argued that he was always more concerned with science than with "politics or patriotism". He considered that "the main aim was that we should not all fall over with egg on our faces." And, although terror of nuclear war was rising and anti-nuclear protests were becoming widespread, Britain had forced its way into the "nuclear club", and successfully twisted the arm of the Americans. Having cut off all collaboration after naturalised British scientist Klaus Fuchs was exposed for handing nuclear secrets to the Russians, the Americans signed a new collaborative deal with Britain after its success with the H-bomb. And if they hadn't? Who knows.
Subscribe to theartsdesk.com
Thank you for continuing to read our work on theartsdesk.com. For unlimited access to every article in its entirety, including our archive of more than 10,000 pieces, we're asking for £3.95 per month or £30 per year. We feel it's a very good deal, and hope you do too.
To take an annual subscription now simply click here.
And if you're looking for that extra gift for a friend or family member, why not treat them to a theartsdesk.com gift subscription?