The Handmaiden review - opulently lurid |

reviews, news & interviews
The Handmaiden review - opulently lurid
The Handmaiden review - opulently lurid
Park Chan-wook's sensual reimagining of Sarah Waters' intricate lesbian thriller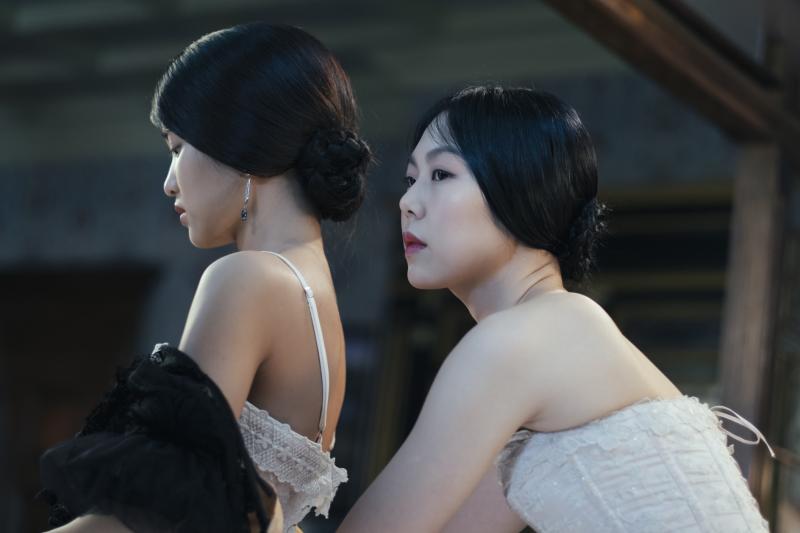 Role-play: Handmaid Sookee (Kim Tae-ri) and Lady Hideko (Kim Min-hee) swap jobs at bedtime
Park Chan-wook is a Korean decadent and moralist who'd have plenty to say to Aubrey Beardsley.
The
lesbian
pulp Victoriana of Sarah Waters'
Fingersmith
proves equally amenable in this opulently lurid mash-up with a novelist he adores so much (the director once took a holiday to
Tipping the Velvet
's Whitstable setting).
Park himself calls The Handmaiden a "fan fiction" rewrite of Waters' novel, but in transposing it to 1930s Korea, the Oldboy director sinks it deep into his own sensibilities. The country is a Japanese colonial outpost, where top-hatted Japanese toffs are sweatily entertained at the erotic literary soirees of Kouzuki (Cho Jin-Woong, pictured below, right, with Ha Jung-woo, Kim Tae-ri and Kim Min-hee), a wealthy Korean cravenly determined to pass as a Japanese nobleman. This baroque villain's tongue is blackened by the ink of his pornographic library, and his heart similarly stained towards his niece, Lady Hideko (Kim Min-hee). In his sprawling, schizophrenic mansion, which mixes English Gothic and Asian grandeur, partitions part like veils or close like traps as its mysteries are penetrated, enclosing Hideko's life.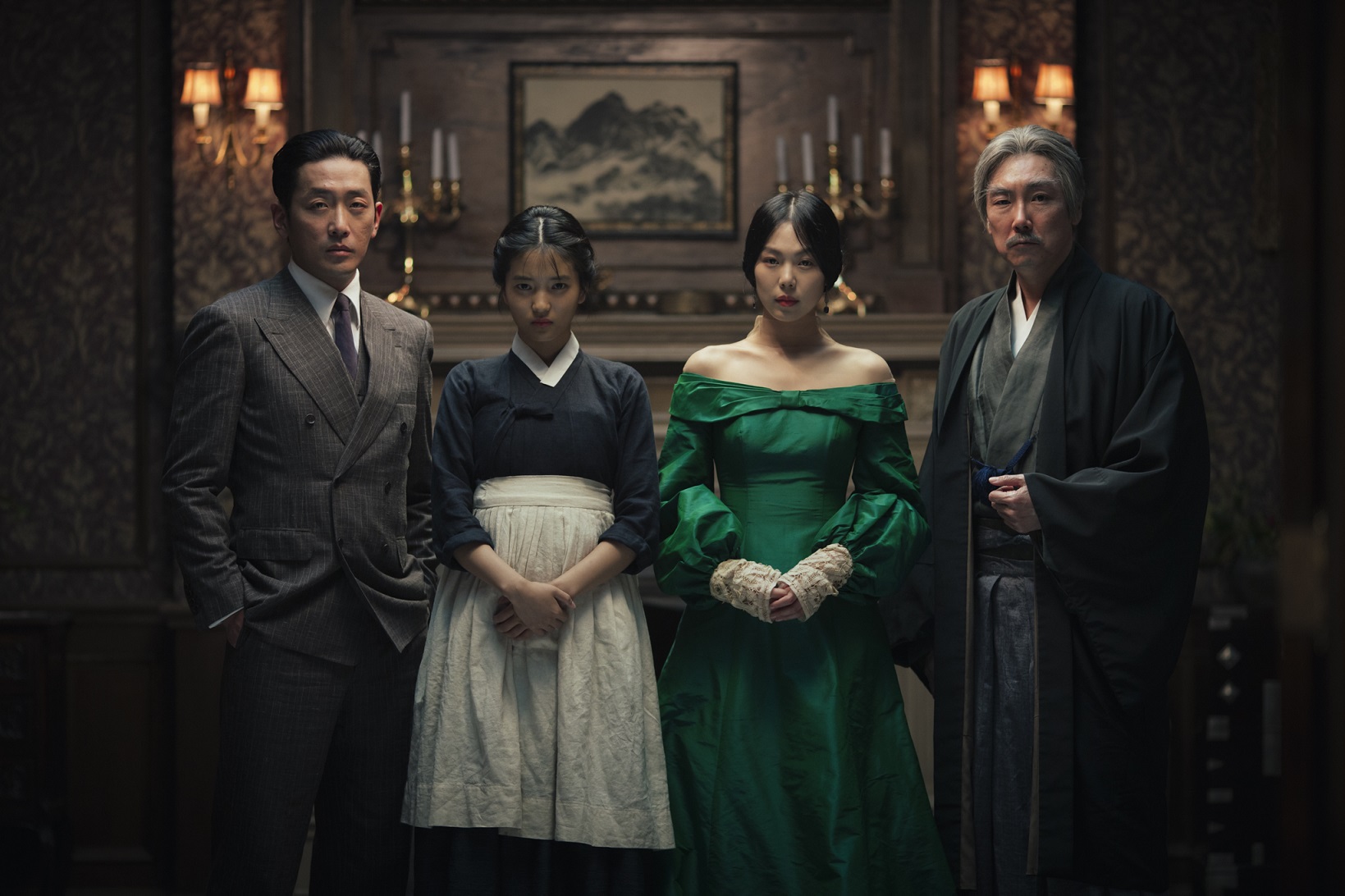 The plot is also a trap-doored maze, hinging on the arrival of Sookee (Kim Tae-ri) as Hideko's handmaiden. We first see her in a working-class ghetto where permanent rain underlines the second-class nature of a subjugated country, and Sookee's place in it. She is part of a clan of petty criminals, chief among them the Count (Ha Jung-woo, pictured below, left, with Kim Min-hee), another fake Japanese nobleman. He employs her help in an epic con, in which he'll seduce the virginal Hideko into marriage, then dump her in an asylum and live off her dowry.
In the feverish hothouse of Kouzuki's mansion, though, the lines of seduction quickly melt. The intimacy of handmaid and lady at bath and bedtime makes Sookee and Hideko fall for each other. Park brought a quivering, female-centred sexuality to his Nicole Kidman-starring US excursion Stoker, and dives right in here. The sex scenes, though not as physically exposed as, say, Blue Is the Warmest Colour, are extensive and frank, trampling Korean film taboos about homosexuality with heedless female need. The fleshy, sensual warmth of these lengthy scenes contrasts with the inky shadows of Kouzuki's male porn parlour. The sex fuels and frees both women. But in a film which radically shifts perspectives twice, the question of who is really being liberated and who coldly tricked is never simple. Power, sexual and otherwise, also shifts with the camera's angle.
The Handmaiden's final section is where the director and his regular female co-writer Chung Seo-kyung leave Waters behind, for an ultra-Park finale involving intricate vengeance and torture, and a giant octopus (the other half of a famous old Japanese erotic print of female congress, as well as raw dinner in Oldboy). This side of Park the perverse feminist may alienate some fans of Waters' novel. The claustrophobic richness of the world he creates, in which Cho Sang-kyung's ravishing costumes play a key part, anyway lingers in the mind more even than the plot. His film presents a cloistered, colonial system, burned down by women's lust and love.
The sex scenes trample Korean film taboos about homosexuality with heedless female need
rating
Explore topics
Share this article