The Sense of an Ending review – an enigmatic journey through the past |

reviews, news & interviews
The Sense of an Ending review – an enigmatic journey through the past
The Sense of an Ending review – an enigmatic journey through the past
Jim Broadbent shines in adaptation of Julian Barnes novel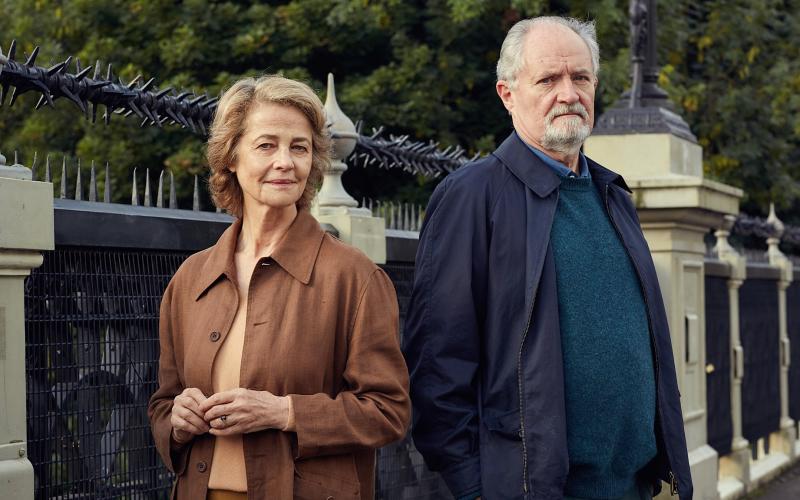 Reluctant reunion: Veronica (Charlotte Rampling) and Tony (Jim Broadbent)
Julian Barnes's 2011 novel The Sense of an Ending teased the brains of many a reader with its split time frame and ambiguous conclusion. It was the sort of thing that the interiorised world of fiction can do surpassingly well, and Barnes had handled it skilfully enough to carry off the Man Booker Prize.
Director Ritesh Batra's film treatment offers many incidental pleasures, including its naturalistic London locations and Jim Broadbent's gruff, minor-key portrayal of the central character, Tony Webster. However, though his are the eyes through which we view the story, he isn't necessarily the best-placed person for the job, since there is much he has either forgotten or never knew in the first place. The subtle ebb and flow of growing older and reflecting wistfully on roads not taken may drift evocatively across the page, but it's tough going making them work cinematically, even with a strong cast that also features Harriet Walter as Tony's ex-wife Margaret, Michelle Dockery (pictured below) as his pregnant daughter Susie and Charlotte Rampling as the grown-up version of Veronica Ford, Tony's erstwhile girlfriend from the Sixties.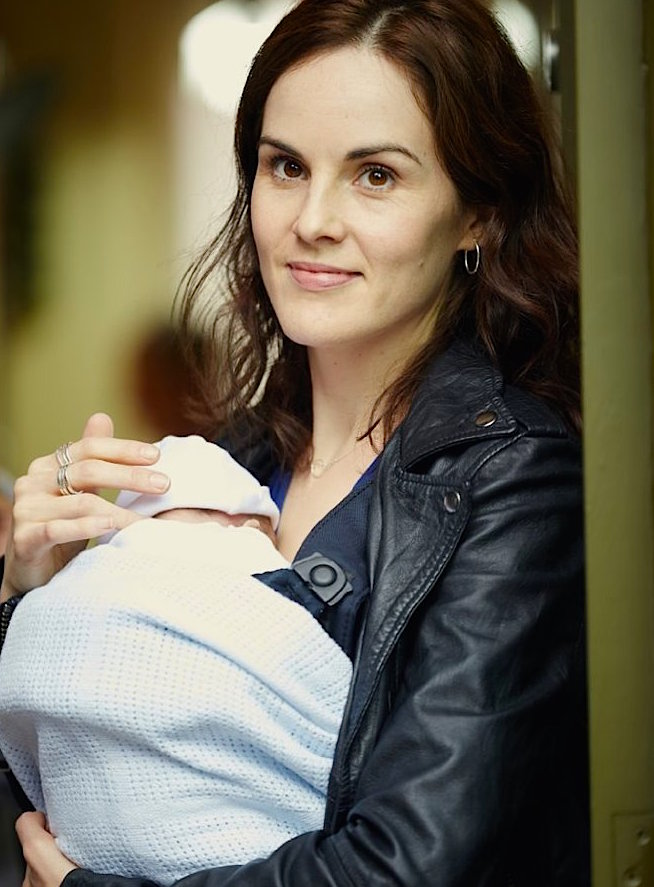 The modern-day Tony has become a man of fixed habits and shrunken horizons. He runs a small shop in Clapham where he sells vintage Leica cameras, but he makes no effort to endear himself to customers, nor do we see any evidence that he has the slightest interest in photography. He seems to have few friends, and rudely ignores the daily greetings from his cheerful Asian postman. His daughter calls him "Mudge", which is short for curmudgeon.
Then Tony's comfort zone is invaded by the arrival of a solicitor's letter, informing him that he has been left a sum of money and a diary by Sarah Ford, Veronica's mother (Emily Mortimer). However, when he tries to take possession of the diary, it turns out that Veronica has it but won't send it on to him. Tony grows increasingly indignant ("but it's my property!"), and his quest for the bequest eventually leads him to track down Veronica, who he hasn't seen in decades.
All of this is a mechanism whereby Tony reviews his past, mopes over what might have been, and is eventually jolted out of his late-middle-aged ossification by revelations about what really happened back in his youth. Central to this was the suicide of his best friend from school, Adrian (Joe Alwyn), who had stolen Veronica away from him – though her relationship with Tony seemed to involve little more than her refusing to have sex with him – and who was the author of the missing diary (below, Broadbent and Harriet Walter).
Batra and screenwriter Nick Payne are frugal with the actualité, but Tony is forced to face at least one startling revelation about Veronica and her family, while his own culpability in the disasters of the past may have been greater than he'd care to remember. Interestingly, the flashback scenes to the Sixties are the most involving in the movie. Tony's life with his public school classmates, all of them bristling with glib academic intelligence but none of the emotional kind, rings all too true, and Matthew Goode is excellent as their teacher Mr Hunt, who likes to lob a cricket ball to whichever boy he wants to answer a question in class. A sense of a change in the cultural wind is nicely caught in clothes, decor and music by the likes of The Troggs and Nick Drake, and when the younger Tony (Billy Howle) visits Veronica's family, the hints of dangerous decadence behind their middle-class facade are like time-bombs waiting to unleash havoc.
It's unfortunate that the past should be both a foreign and a more fascinating country. Batra's decision to leave us with a sense that Tony is belatedly coming to terms with the mundane present isn't quite the pay-off that the movie needs.