How To Be a Surrealist with Philippa Perry, review - 'exhilarating' |

reviews, news & interviews
How To Be a Surrealist with Philippa Perry, review - 'exhilarating'
How To Be a Surrealist with Philippa Perry, review - 'exhilarating'
The psychoanalyst investigates the world of Dalí, Buñuel and Man Ray on BBC Four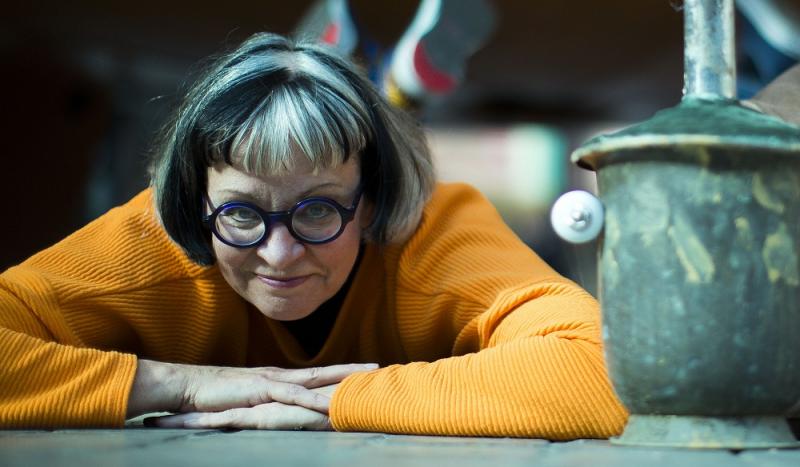 Philippa Perry: richly informative
Anyone with even a passing interest in surrealism should watch Philippa Perry finding out How to Be a Surrealist and, in the process, creating an exhilarating and richly informative BBC Four film.
In October 1924 the Surrealists opened an office in Paris called the Bureau of Surrealist Research and invited people to drop in to recount their dreams. Despite calling it research, their approach was far from academic; rather than analysing the material they gathered, they drew inspiration from it.
Perry uses a similar approach. She dives enthusiastically into their world and work and, despite being a psychoanalyst, makes no attempt at a diagnosis other than to conclude that Surrealism "isn't a style; it's a philosophy". The "dazzling mix of styles and techniques" employed by them was a way, she says, of "reaching for the absurd in response to a world in crisis" at a time when Fascism was on the rise.
Sitting at the desk of Sigmund Freud, founder of psychoanalysis, she makes an interesting point about the difference between the analytic and artistic approaches. "Freud described dreams as the royal road to the unconscious," she explains, "but he wanted to cure madness rather than explore it."
Perry tries some of the techniques devised by the Surrealists to bypass reason and access the unconscious, including automatic drawing, frottage (making rubbings of textured surfaces), Rayograms (placing objects on photographic paper and exposing them to bright light), collage (cutting up and reassembling images) and assemblage (making sculptures from unrelated objects).
If she were playing about like a deranged toddler, this would be intensely irritating; but her explorations are serious and her observations highly intelligent. "It's not a game", she concludes after gathering people's dreams in her pop-up bureau. "I feel as if I've been trusted with people's raw and precious insides." She describes collage as "taking a knife to the everyday so the familiar is rendered new and strange", and assemblage as "making everyday things into objects of threat and desire."
She creates a context for her efforts by reading passages from André Breton's Surrealist manifesto, introducing key ideas through interviews with artists like Max Ernst, Man Ray, Meret Oppenheim and Salvador Dalí and showing Dalí and Buñuel's 1929 film Un Chien Andalou to art students and asking them what they made of it. "I can't but help feeling," she concludes, "that this art form, born of troubled times, is actually relevant to where we are today." Spot on.
If Perry were playing about like a deranged toddler, this would be intensely irritating; but her explorations are serious
rating
Explore topics
Share this article