The Last Kingdom, Series 2, BBC Two |

reviews, news & interviews
The Last Kingdom, Series 2, BBC Two
The Last Kingdom, Series 2, BBC Two
Ninth-century Nordic noir rides again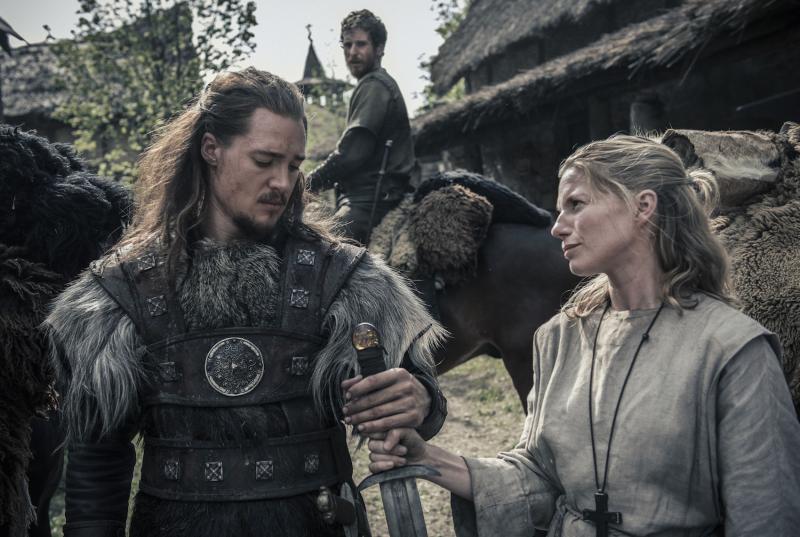 Uhtred (Alexander Dreymon) and Hild (Eva Birthistle), being watched by Halig (Gerard Kearns)
It was the end of 2015 when we last rode out through the mud and blood of Saxon England with King Alfred and his doughty battlefield dynamo Uhtred, so it will be interesting to see what has changed in series two. Was it my imagination, or has Alfred (David Dawson, below), the victor of the battle of Ethandun, become several degrees colder and more calculating as he proceeds with his grand project to unify war-torn England?
Uhtred, however, seems refreshingly unreformed. He's still blazing with an implacable urge to avenge the various grisly murders that have indelibly stained his past and still convinced that his abducted sister is alive (as seen by his slain girlfriend Iseult with her mystical powers). At some point he will no doubt be battling for his family seat of Bebbanburg in Northumbria, long ago ripped from his grasp by the Norse invaders in their long ships, and to that end he is trekking north from Wessex accompanied by the nun Hild (Eva Birthistle) and Halig (Gerard Kearns), his personal Baldrick. Of an evening, he drinks gallons of ale and goes chasing harlots, and Hild has to rouse him the next morning by dousing him with buckets of water.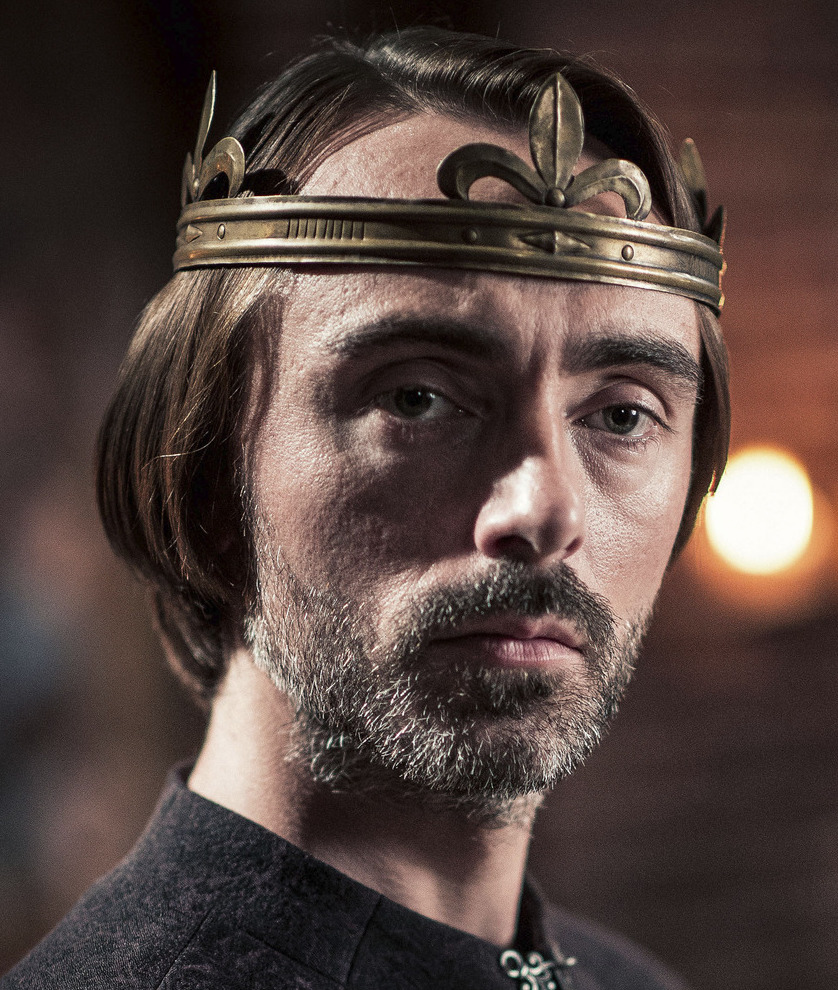 This opening episode was running a little light on the high-octane action and spurting gore which we came to know and cherish in series one. Even when the stout citizenry of Eoferwic (that's York) took advantage of the tactically unwise absence from the city of the Danish brothers Sigefrid and Erik to slaughter the remaining Norse garrison, there was something slightly Carry On-ish about the way corpses were left dangling in trees or suspended from buildings. There was a bit of sadistic Dane-baiting, however, wherein the townsfolk took turns to kick, thwack and stab the tethered Haesten (an authentically Nordic Jeppe Beck Larson), until Uhtred angrily put a stop to it.
But as the episode developed, the shape of things to come grew a little clearer. Uhtred has signed on to build an army for Guthred, a disappointingly insipid fellow who has nonetheless been made king of Cumberland, thanks to a dream in which St Cuthbert recommended him for the post to Abbot Eadred (David Schofield, below). Is this really how people got the top jobs in those days?
In other news, Uhtred is again about to run up against the black-hearted Kjartan (Alexandre Willaume), who is laying diabolical plans to put an end to Guthred's barely-started reign and is looking forward to subjecting Uhtred to a gruesome fate. Meanwhile, the devious Abbot Eadred has his own private power-grabbing agenda, and is resentfully eyeing Uhtred as a potential spanner in the works. Our hero certainly has an unrivalled gift for making enemies.
All in all, this wasn't quite the opener we might have hoped for, but it's got the plot boiling again. Things can only get better.