CD: The Moonlandingz - Interplanetary Class Classics |

reviews, news & interviews
CD: The Moonlandingz - Interplanetary Class Classics
CD: The Moonlandingz - Interplanetary Class Classics
Yoko Ono guests on wearisome Eccentronic Research Council spin off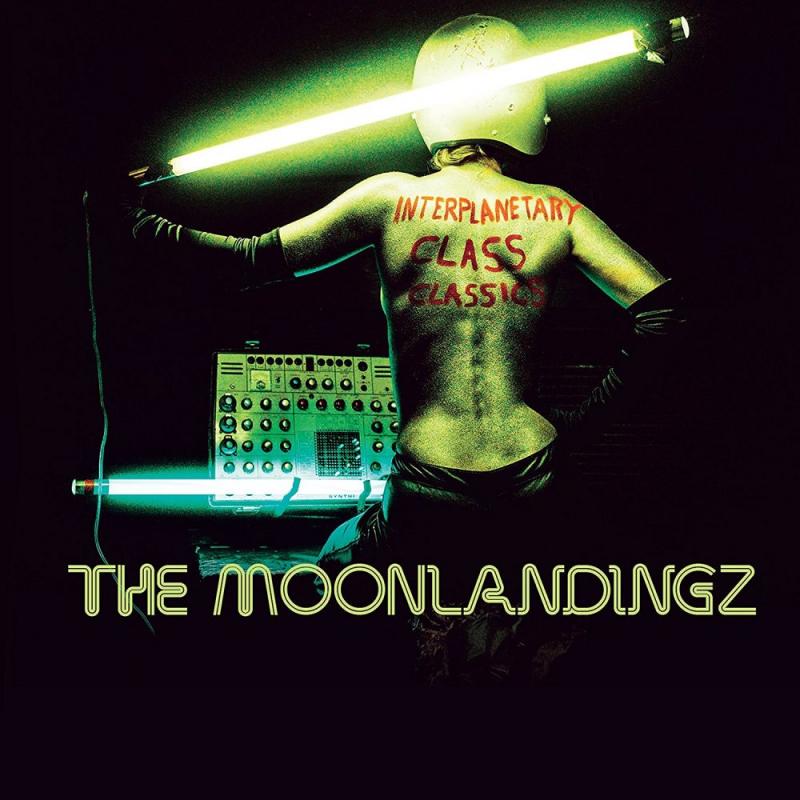 The Moonlandingz's 'Interplanetary Class Classics': defined by hubris
Musically, Interplanetary Class Classics breaks no new ground. Opening cut "Vessels" could be by the KLF and kicks off with Glitter Band drums, a Chicory Tip stomp and has robot-like declamatory vocals: what critically favoured Nineties band Earl Brutus perfected. It's followed by "Sweet Saturn Mine", a swirling confection with Broadcast synths, motorik percussion and more of those mannered vocals.
Next up is "Black Hanz", a herky-jerk
Krautrock
/Black Angels construct with a – them again – KLF-type narration section. After this, "I.D.S.", which could pass for a Sigue Sigue Sputnik outtake. And so on for another seven knowing, pop-eats-itself tracks.
The Moonlandingz certainly know what they are doing. They ought to. This is not a band as such but an offshoot project from the Eccentronic Research Council, who invented them for their last album. Now, ERC's Adrian Flanagan and Dean Honer have roped in Fat White Family's Saul Adamczewski and Lias Saoudi to create The Moonlandingz as a not-quite band. Interplanetary Class Classics was recorded at Sean Lennon's East Coast US Studio. Yoko Ono is on album closer "This Cities Undone" (sic). Jarvis Cocker, The Human League's Phil Oakey and Slow Club's Rebecca Taylor are here too. So, more bizarrely, is The Village People's resident cowboy Randy Jones. "Every man's got a glory hole" declare the look-at-me lyrics of the song on which he appears.
Interplanetary Class Classics is, indeed, knowing. As well being arch, clever and doing what it sets out to do, it is also terrifically smug. The band describe "Black Hanz" as "represent[ing] the soundings off of one Johnny Rocket [i.e. Saoudi], dutiful masochist and world ranking narcissist. You can't beat small mindedness into a man that revels in the fact that he is a shell of his future self, you cannot un-polish a turd!!" The PR material shouts that the album features "YOKO fucking ONO." If Interplanetary Class Classics had been presented to the world straight and without the hubris, it could have been entertaining. Instead, it is tiresome.
As well being arch, clever and doing what it sets out to do, 'Interplanetary Class Classics' is also terrifically smug
rating
Share this article