DVD/Blu-ray: Endless Poetry |

reviews, news & interviews
DVD/Blu-ray: Endless Poetry
DVD/Blu-ray: Endless Poetry
Tender self-portrait of the notorious Alejandro Jodorowsky as a young man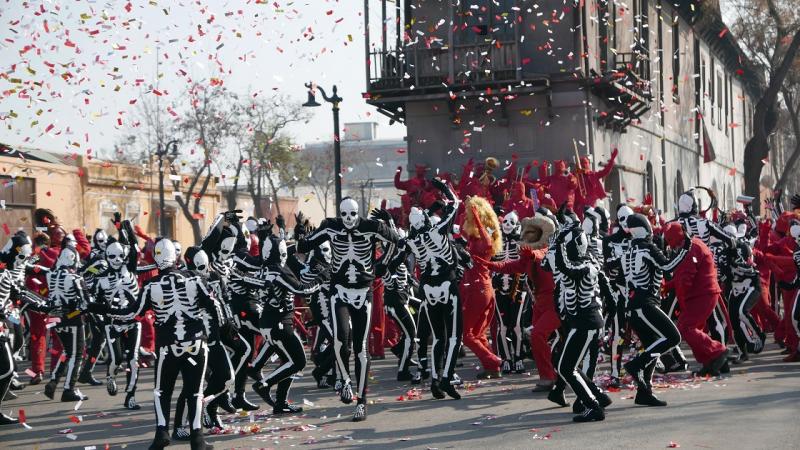 This is psychohistory: an attempt to heal Alejandro Jodorowsky's turbulent Forties youth by reimagining it.
The 88-year-old director of the acid Western
El Topo
, which was loved by John Lennon, still plans a sequel to that surreal, midnight movie favourite of hippie New York, so
Endless Poetry
isn't necessarily his last act. Itself a sequel to
The Dance of Reality
's lovely evocation of his Chilean childhood, it again generously comes to terms with his past. It's a good spell to go into the night with.
Resuming straight after The Dance of Reality, we return to young Alejandro's family as they move from that film's strange coastal town to a violent part of Santiago (it's filmed on the exact streets where they lived). His oppressive, insanely macho father is again played by the director's son Brontis, while Alejandro grows into adulthood as another son, Adan (pictured below right with Brontis). Opera star Pamela Flores continues to sing throughout as his mother, but doubles now as his first lover, flame-haired, barroom-brawling poet Stella Diaz. You could pick the Freudian bones out of that, but Freud is passé here.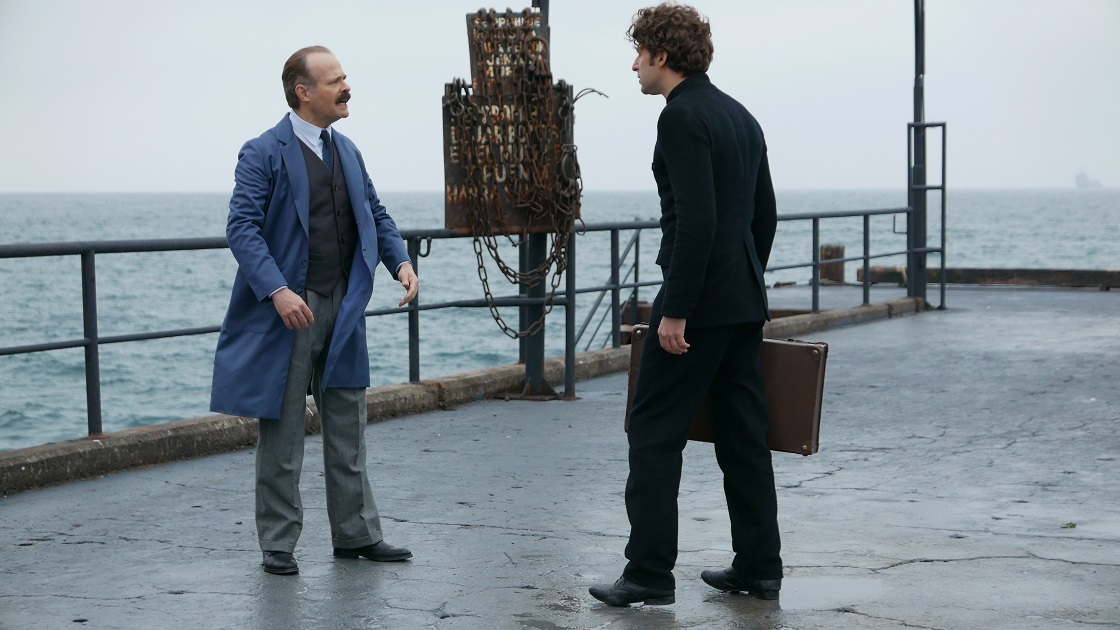 This becomes the story of Jodorowsky's sentimental but above all artistic education in the tumult of bohemian Santiago, where he cast aside his parents and became a poet. His symbolic killing of fathers extends to revered writing elders ("that old fatty Neruda" repeatedly gets it in the neck). This environment of instrument-smashing ultrapianists and polypainters, surreal japes and near-rapes (of Alejandro) is less universally sympathetic than his childhood story. But he is kinder to his parents than he has been elsewhere, and examples of genuine, sometimes casually transgressive tenderness illuminate the film.
If Jodorowsky is preparing to meet his maker here, that maker seems partly to be himself, and partly the fellow young artists and claustrophobic family who sent him out on a half-century's adventures in a wider world. "You will learn to die in happiness," the octogenarian Jodorowsky tells the son who plays him in his struggling youth. Endless Poetry is part of that process.
If Jodorowsky is preparing to meet his maker here, that maker seems partly to be himself
rating
Explore topics
Share this article