Gauvin, Le Concert de la Loge, Chauvin, Wigmore Hall |

reviews, news & interviews
Gauvin, Le Concert de la Loge, Chauvin, Wigmore Hall
Gauvin, Le Concert de la Loge, Chauvin, Wigmore Hall
One of baroque's most beautiful voices delivers a flawless Handel recital
Karina Gauvin: an iceberg-voice that hides most of its power beneath the surface
Canadian soprano Karina Gauvin has one of the most beautiful voices in the business – a glinting crystal blade sheathed in velvet. She wields it with skill, darting swiftly with coloratura one minute, before stabbing deep with emotion the next. In Handel she's peerless, and this was an exhibition round of a programme, designed to show both singer and composer at their best.
She was joined by violinist Julien Chauvin and Le Concert de la Loge, the French baroque band who are rapidly becoming the go-to backing group for baroque stars including Philippe Jaroussky and Sandrine Piau. Theirs is a curious sound, softer and woodier than most period ensembles, lacking the percussive rasp and clatter of Les Talens Lyriques or Il Pomo d'Oro. But it's one well suited to Gauvin's rounded tone, and (some strident moments from the oboe aside) their musical interplay was sympathetic and instinctive.
It was in the arias that the programme came into focus
There was no over-arching theme here, just a leisurely wander through Handel's best bits, including two sequences from the Water Music (including some delicate contributions from flautist Tami Krausz and brilliant interventions from a punchy trio of oboes and bassoon), and the gloriously tender violin interplay of Handel's Concerto Grosso Op 6 No1 (shared between Chauvin and Solenne Guilbert). But it was in the arias that the programme came into focus, elevating this from a satisfying Saturday night to something more.
Gauvin is a recitalist who can bring the opera house into the concert hall. Several hours of conflict, doubt and near-death resolve into the sunny exuberance of Giulio Cesare's "Da Tempeste". Here it came, unearned, as an opener. Plunging headlong into Handel's joyous dance, she carried us with her, her generous, rolling tone filling right into the corners of each note and phrase. Without the anchor of dramatic context it's easy to default to showy da capo and vocal showmanship in a recital, but Gauvin (picture below) kept Morgana's flirtatious "Tornami a vagheggiar" from Alcina contained, turning wonder at her skill into wonder at Handel's skilful understanding of human nature.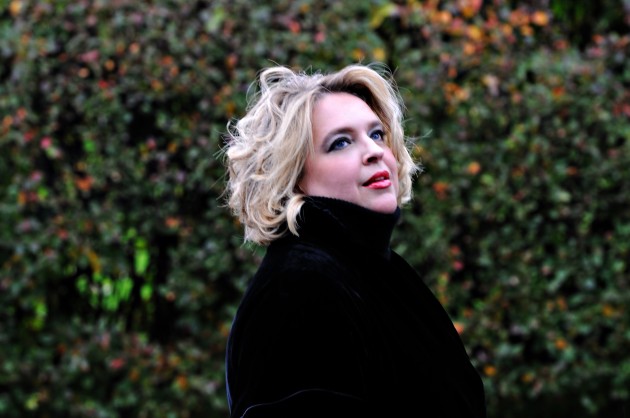 Simplicity was also the hallmark of the tragic arias – Alcina's "Ah! Mio cor" and Armida's "Ah! Crudel" from Rinaldo. Holding back, keeping the majority of her power, iceberg-like, below the surface, Gauvin let her uninterrupted line carry the weight of her intent, leaning into legatos that rolled inexorably forwards. Handel's sorceresses are complex creatures, and in Gauvin's hands it's easy to believe them more sinned against than sinning, so dignified are these portraits of grief and regret. But all that was swept aside in the sudden release of "Furie Terribili", a ferocious parting reminder of what happens when the soprano releases her full dramatic force.
The Wigmore spoils its audience with vocal recitals, but even so, this was something special. What a shame that so many seats went unfilled. Gauvin's may not be a household name in the UK, but that's very much our loss, not hers.
Gauvin is a recitalist who can bring the opera house into the concert hall
rating
Explore topics
Share this article